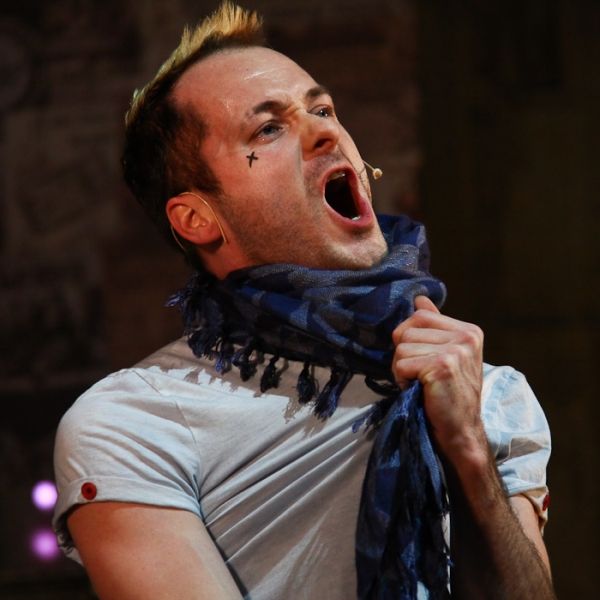 The amazing and gifted Declan Bennett released his latest musical offering,
Record:Breakup
, on Tuesday, April 25th. I, of course, had to rush to iTunes to buy it, since I could never think I would be patient enough to wait to get a physical copy delivered. My pocket review will tell you it is glorious, layered, emotional and rocking journey through a tough time. Allowing Declan's beautiful and textured voice to guide us on this psychological trip is a total bonus, a total treat for the ears and soul. One only needs to watch the video for the first single off the album,
Freer
, to get a feel for the album.
I know, it is great, isn't it? My scary thought? Not even my favorite song off the album. Sure, it is up there, but with songs like
The Longer I Leave It, Straight In Your Face, Not Allowed
or
Love Wins
, Bennett delivers with one track after the other.
Everything More
is anthemic in its desire to live life to the fullest, in a very urban, 20-something way. Part of Declan's brilliance is his ability to fuse the rock and pop sensibilities in his music, while seamlessly utilizing some jazz progressions to up the ante. His music is also a direct line to the heart, with a heightened emotional link to the music is transmitted clearly to the listener, plugging directly into the soul.
Declan Bennett has been making music since 1999, and since 2001, he was making it in his native England under the name Sumladfromcov. He came to my attention she he was cast in the National touring company of Rent, taking on the lead role of Roger. Soon he was brought to Broadway to play the role. He is also a member of the original cast of the rock music,
American Idiot
. For more about Declan Bennett, check out his official website
here
. You can also find him on Twitter
here
. But, most importantly, you can find his music on iTunes
here
, on Amazon.com
here
, or on MusicIsHere
here
. One day I hope to get a chance to hear him play live. I'd also love to interview him, for I find his music so affirming, so full of life. I couldn't recommend purchasing his music any more highly.