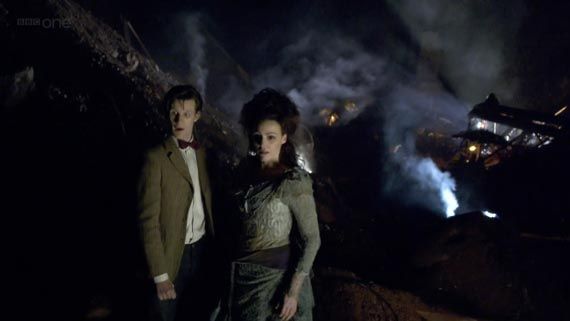 Tonight at 9PM/8PM Central, BBC America will be offering the fourth episode of the current season of
Doctor Who
, starring the adorable Matt Smith as the 11th Doctor. Tonight's episode is
The Doctor's Wife
, and here is the official trailer.
As I will be in New York City to see Garrin Benfield at his CD release party, I will be missing the episode. Well, that just shows you how much I like Garrin and his music, right? Well, I hope to come back with a picture of Garrin and me, but in the meanwhile, here is a picture of the stars of the episode with writer Neil Gaiman.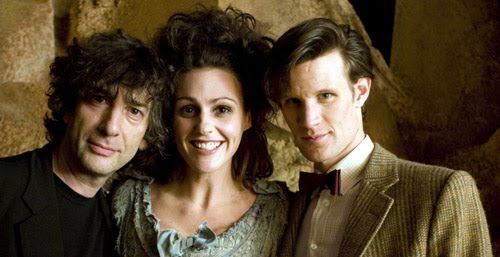 And here is another teaser of the show. It looks like great fun, and I am sorry I will be missing it. But you better believe I will be catching up the first chance I get!