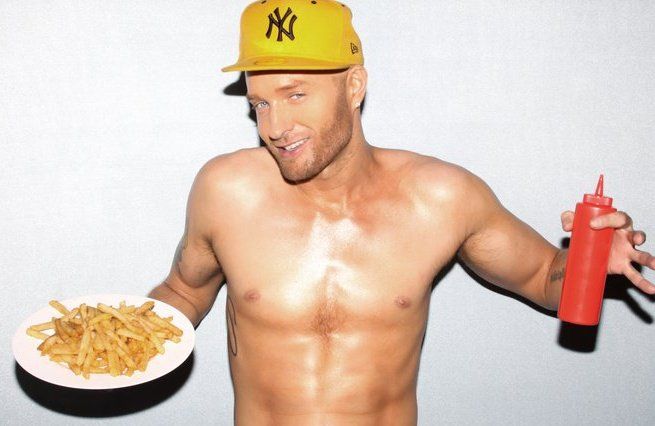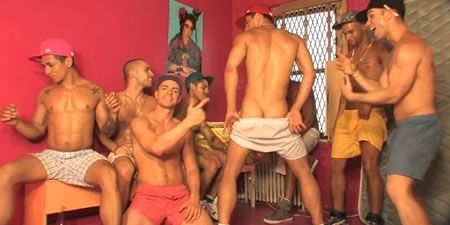 It is about damn time I brought the party that is Cazwell to Friday night. His music is stamped with humor, bravura, and a whole lot of innuendo, making his a perfect fit for Hip-Hop. Base in New York City, the Massachusetts-born Cazwell started out in 2006 with a scandal, when his video with Amanda LePore was banned from LOGO. He didn't let that slow him down, and, in fact, it only made his star burn brighter. His work with LePore was at time scandalous, and always exciting. More recently, his 2100 video for
Ice Cream Truck
became a sensation, and it is easy to see why it had over a million views in the first week.
The 2007 video for
Watch My Mouth
is another one to watch. The description on YouTube includes "The video features Amanda Lepore, Rainblo, Lady Fag, Raquel Reed, A Joshua and a bunch of hot boys." Enuf said, right?
His latest video, 2011's
Get My Money Back
, marked the return of the I
ce Cream Truck
Dancers, a welcome sight, to be sure. The video features some great dancing, as well as those great monkey costumes.
The 2008 video for
I Seen Beyoncé
featuring Jonny Makeup went viral, and it is easy to understand why. The humor, charm, and outlandishness of the video is just priceless. "She was what? Oh."
But the video that kinda started it all was the 2006 video for
All Over Your Face
featuring Amanda LePore. It was banned from LOGO for being too racy, too sexual, and when I watch it, I would say it was just not the right kinda sexual for MTV. Give it a watch, and tell me what you think.
For more about Cazwell, check out his excellent website
here
. You can find all these songs on a compilation collection, Watch My Mouth, on Amazon.com
here
. Well, all but
Ice Cream Truck
, which you can download
here
.