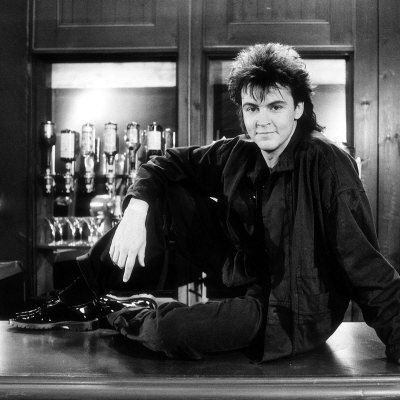 Looking at those pictures, whodda thunk Paul Young would have been the hottest UK import in the 80s? But the moment his music touched our shores, the hearts of little New Wave boys and girls went aflutter. The first time I remember hearing his music was with the 1983 release,
Come Back And Stay
. #22 on the US Billboard Hot 100 from the album
No Parlez
. I think it is still my favorite of all his songs.
Things really started to break big for him with the 1985 release of
Everytime You Go Away
. It was #1 on the Hot 100 and Adult Contemporary charts. It was off
The Secret of Association
album. The song was written by Daryl Hall of the great duo, Hall and Oates. The stars all aligned, and produced a hit for the perfect combination of great song and strong voice.
I'm Gonna Tear Your Playhouse Down
reached #13 on the Hot 100. It was also from the
The Secret of Association
album. The song, written by Earl Randle and recorded in 1974 by Ann Peebles. The song made it to #31 on the Billboard R&B chart, but did not make any noise on the Pop chart. The little-known song was covered by Young, and became a hit.
Young had more hits in the 90s, which I will discuss sometime next week. For more information about Paul Young, check in with his official website
here
. Listen to his music, as it was most definitely part of the sound of the 80s.