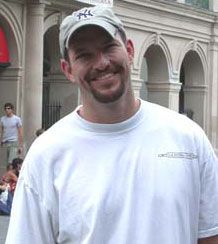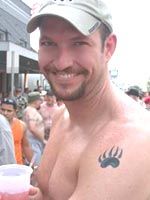 This is to remember Mark Bingham, a passenger on United Airlines Flight 93, which crashed into a field in Shanksville, Pennsylvania. The 31-year-old was a late addition to the passenger list, as he was trying to return home to San Fransisco, California, to be a part of a wedding. Instead, the plane was hijacked to fly into the Capital Building in Washington, DC, and Mark and other passengers stormed the cockpit, and forced the plane to go down in the field, hurting no one but those on board. Mark, an openly gay man who played on the San Fransisco Fog Rugby team, was survived by his boyfriend of six years, Paul Holm.
After his death, the bi-annual tournament for gay rugby for teams form around the world was renamed in his honor, known as the
Mark Kendall Bingham Memorial Tournament
, or the Bingham Cup. Here is a clip featuring his team, the Fog.
To learn more about the tournament, click
here
. And for the official website of the San Fransisco Fog, click
here
.