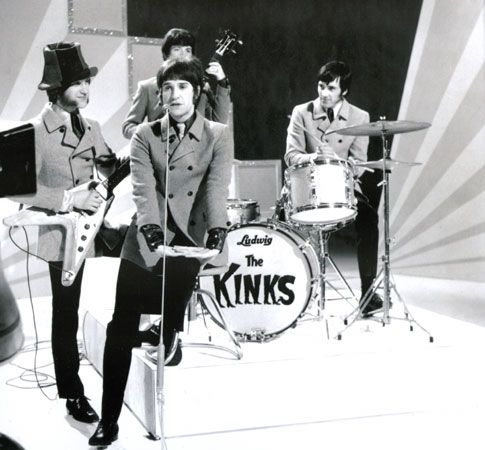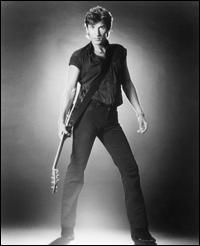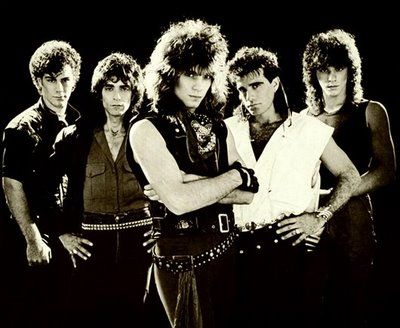 Clockwise: Billy Squier; The Kinks; Bon Jovi; and John Cafferty.
I don't know why, exactly, I decided to celebrate Saturday night with four of my favorite rock songs of 1984. Well, I do know why - I was listening to some Billy Squier, and wanted to use his song as a basis for the post. That put me in 1984, and the rest just followed. That year, I was living in New York City, and spent much of the year living with Bill on the outskirts of Spanish Harlem, at 109th and Amsterdam Avenue, in a fifth floor walk-up. Although we had designs on moving to the West Village, in the fall we moved out to Park Slope, Brooklyn, where we could afford an apartment. We were both working at The Circle Repertory Theatre, the off-Broadway home of Lanford Wilson, Marshall Mason, and so many incredibly talented people. Bill was an aspiring playwright working in the Literary Department, while I was doing just what I wanted, working in the Production Department as the Master Carpenter. Neither of us were making very good money. Since we were poor, we didn't go out very much. I remember staying in and watching this intriguing station, U68. It was a UHF station (yes, I know they don't have them anymore) out of Ling Island City, and spent much of the time televising Music Videos. I loved watching that station, and got to see the videos I posted here on that station.
The first time I saw Billy Squier's
Rock Me Tonight
, I was an instant fan of the song. I was already a fan of the man, the hot rocker who already grabbed my attention with songs like
Everybody Wants You
and
The Stroke
. Well, I thought (and still do) Squier was so very sexy. I can't help it, I had a thing for long-haired rockers...
In 1983, a mediocre movie hit the theaters to luke warm to bad reviews.
Eddie and The Cruisers
was a beautifully photographed movie about a sexy rocker, with iffy writing and acting skills. After it disappeared from the theaters, something surprising happened. The soundtrack album was released, and suddenly started making some noise on the Billboard charts. The music was written by a man with some celebrity in his native Rhode Island, who suddenly was discovered by the nation. John Cafferty & the Beaver Brown Band scored a Top 10 Pop hit with
On The Dark Side
.
I remember watching U68, and on came a video from an unknown band from New Jersey, with big hair and good looks. I was fascinated, and thought video, with the rockers hitting the Jersey shore, was a great one. It was Jon Bon Jovi, Richie Sambora, David Bryan, and Tico Torres, singing
Runaway
. Sadly, I remember a very different video than this one I found on their official YouTube channel, but the song remained the same. And the boys, they were so very hot!
There was along list of people who were part of the The Kinks since it first was established in the early 1960s. But for many, the nucleus of the band was the remarkably talented Ray Davies. The band had their first hit in 1964, with
You Really Got Me
. Twenty years later, they were still on top of the charts with wonderful songs like
Do It Again
.
Hope you enjoyed the music!