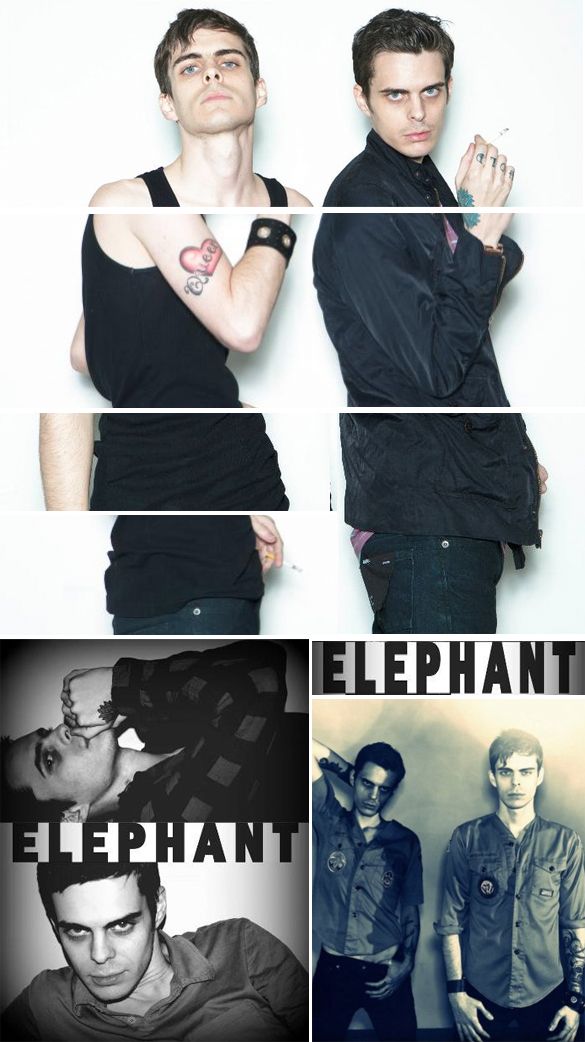 The first listen to Elephant's single,
Queer Nation
, was a bracing shock, much like diving into the cool swimming pool in early spring. I had no idea what to expect from the music of gay twins Jackson and Coleman Vrana, but it certainly wasn't the in-your-face bravado of the rocky Hip-Hop and Rap they bring to the table. They have this quality that brings the Beastie Boys to my mind, only definitively gay. Loud-and-proud gay. Eat-me-bitch gay. Quick-grope-on-a-drunken-night-at-the-bar gay. Get-Your-Pride-On gay. Empty-pockets-at-the-end-of-the-night-with-the-hot-stripper gay. Check them out in the debut video,
Queer Nation
. A word to those hitting the play button, it might not be safe for work...
Yeah, Elephant is not competing with Justin Bieber or Taylor Swift for fans. In the song
Notorious H.I.V.
, Jackson and Coleman lay it on the line - "bag it up, bitch." Yep, safe sex is front and center. In their own very special dance song,
Tranny Step
, they ask you to "shake your tranny boots," and I think you should. Now, bitch.
Great 4 Play
opens with the comment "It smells like sex in here." Wish I was there, cause this sexy song had me licking my lips. Do you wanna taste? You can purchase the EP on iTunes
here
and on Amazon
here
. The EP is less than $4.00, so it is worth a chance! You can learn more about the Vrana Twins on their official website
here
.