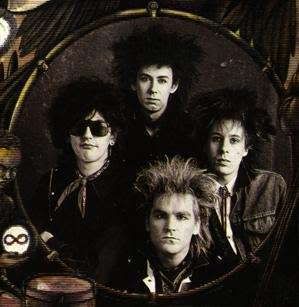 Happy Labor Day with Mike Peters and The Alarm singing
Devolution Workin' Man Blues
, written by Mike Peters & Eddie MacDonald. The cut was off the album Change, released in 1989.
For more on The Alarm, check out their official website
here
. I think they made great music in the 80s and 90s, music that still sounds great and strong today. The band is made up of Mike Peters, Dave Sharp, Eddie MacDonald, and Nigel Twist, the same men who started on this journey together 40-some years ago.