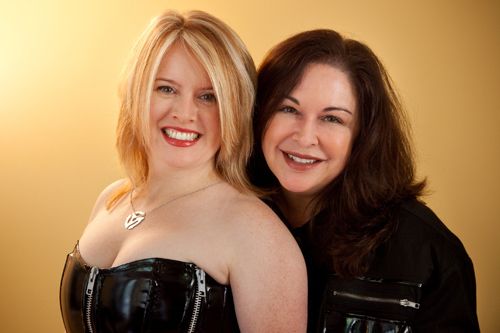 RightOut TV features the music of LGBTI and a wonderful resource for the community. You can check them out
here
, and discover some great new music, and LGBTI acts that could really use your support. No matter the genre or the budget, RightOut TV is there to showcase the artists. RightOut TV was launched by Tully Callender and Marlee Walchuk of the lesbian dance/pop singing duo Sugarbeach. Well, you can also add another component on to the service offered - producing awards for excellent work. They have announced the 2011 RightOut TV Music Video Awards. I'll let Tully & Marlee tell you about it.
They have a great panel of judges slated for the awards, always a great sign. They are looking for people to submit their videos, which you can do online
here
. Entries are due in by September 30st, 2011. There is a minimal fee for entering. Nominees will be announced on October 30th, while there will be a month of public voting starting October 7th for a fan favorite. I will try to keep everyone apprised things progress, but hope to see some of the videos featured on the blog in the list of nominees.