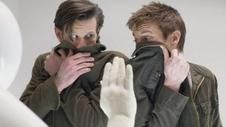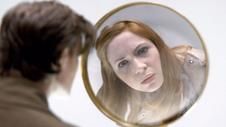 Tune in to BBC America tonight at 9PM for the latest episode of the hit TV show,
Doctor Who
. The show, which has been on the air since 1963, and has included 11 Doctors. Tonight's episode is
The Girl Who Waited
, and companion Amy Pond figures to be a strong part of the story.
I had to include the picture of Rory and The Doctor, the two most adorkable men on television at the moment. If I didn't know better, I'd swear I had a bit of a crush on them both. If the above wasn't tempting enough, check out this longer clip from the episode...
For more about
Doctor Who
, check out the official site
here
and tune in tonight for more magic from
Doctor Who
!