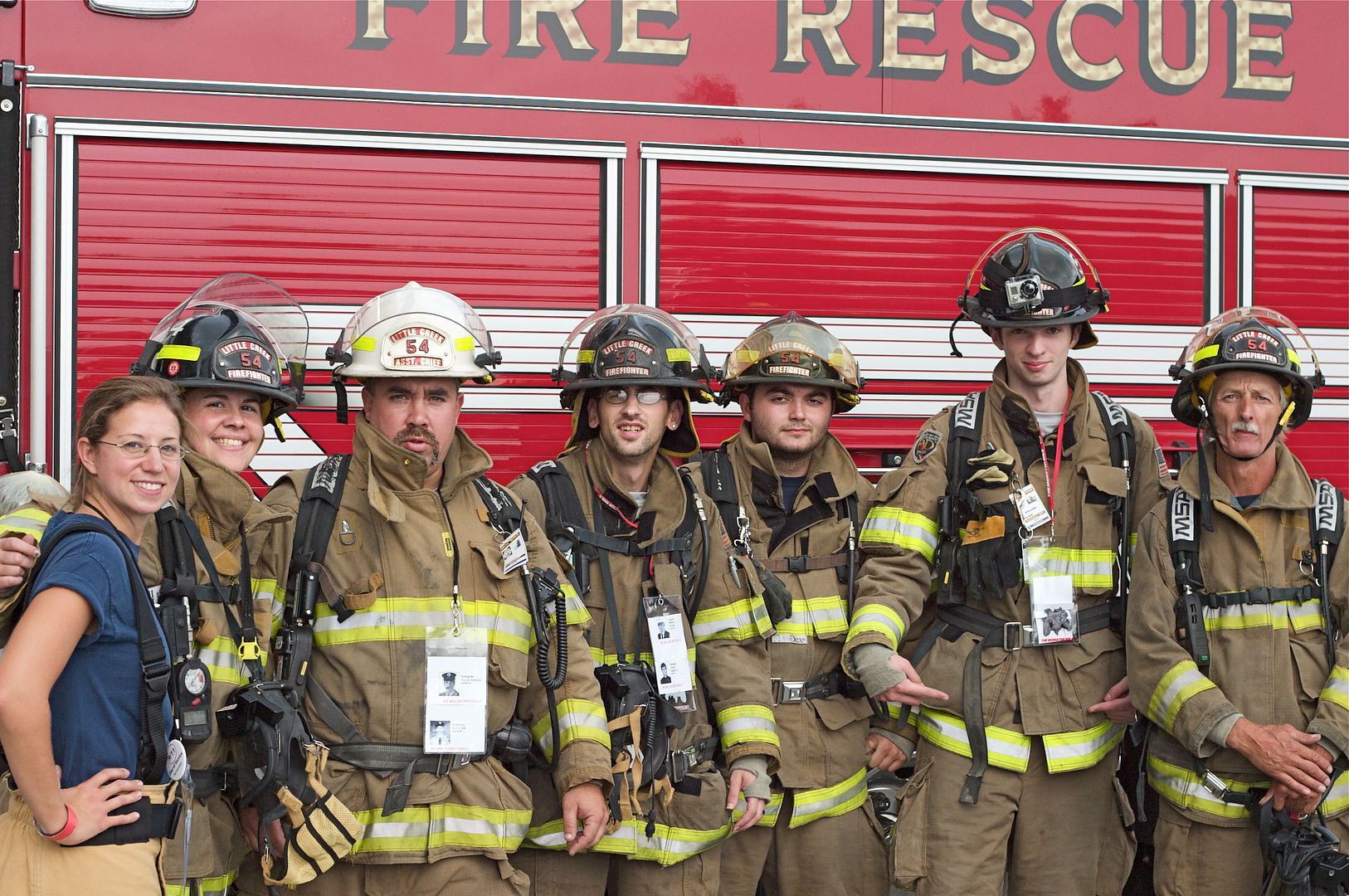 On Sunday, September 11, 2011, the nation marked the 10th anniversary of the 9/11 attacks. The firefighters of Station 54, the Little Creek Fire Department, joined many other volunteer departments in the Delaware Stair Climb, where they came together to climb 110 flights of stairs in memory of their fallen brethren who were lost in the World Trade Center 10 years ago. I was invited along by my niece to take pictures. Senator Tom Carper and Governor Tom Markell were featured speakers before the Climb began. you can click on the photographs to enlarge them.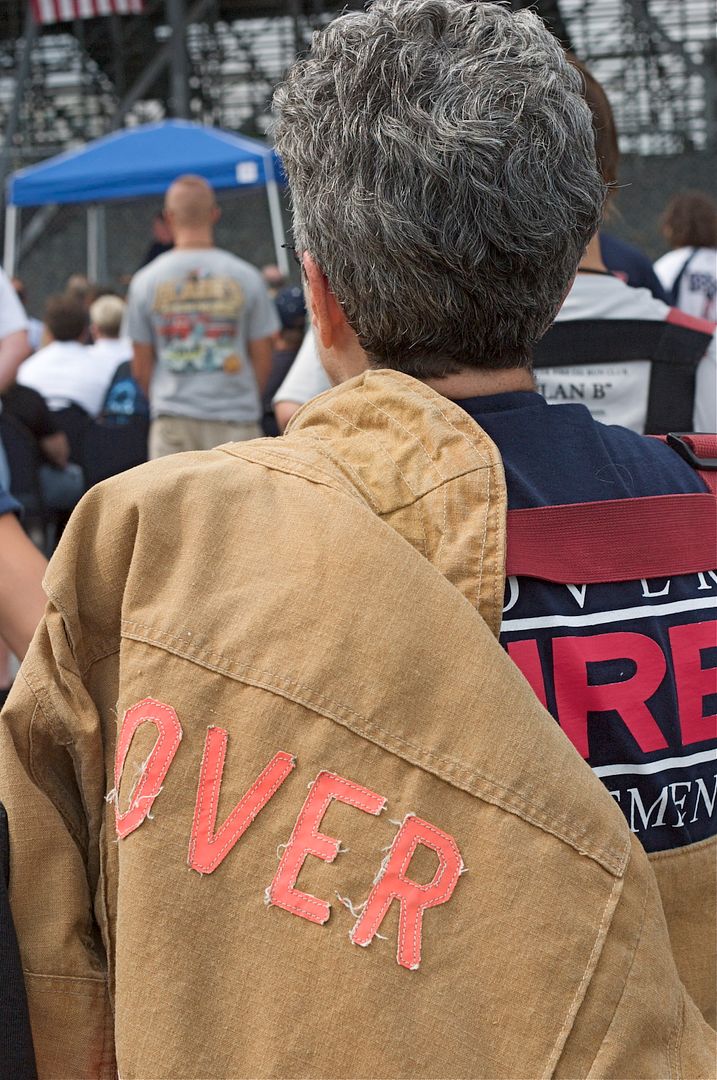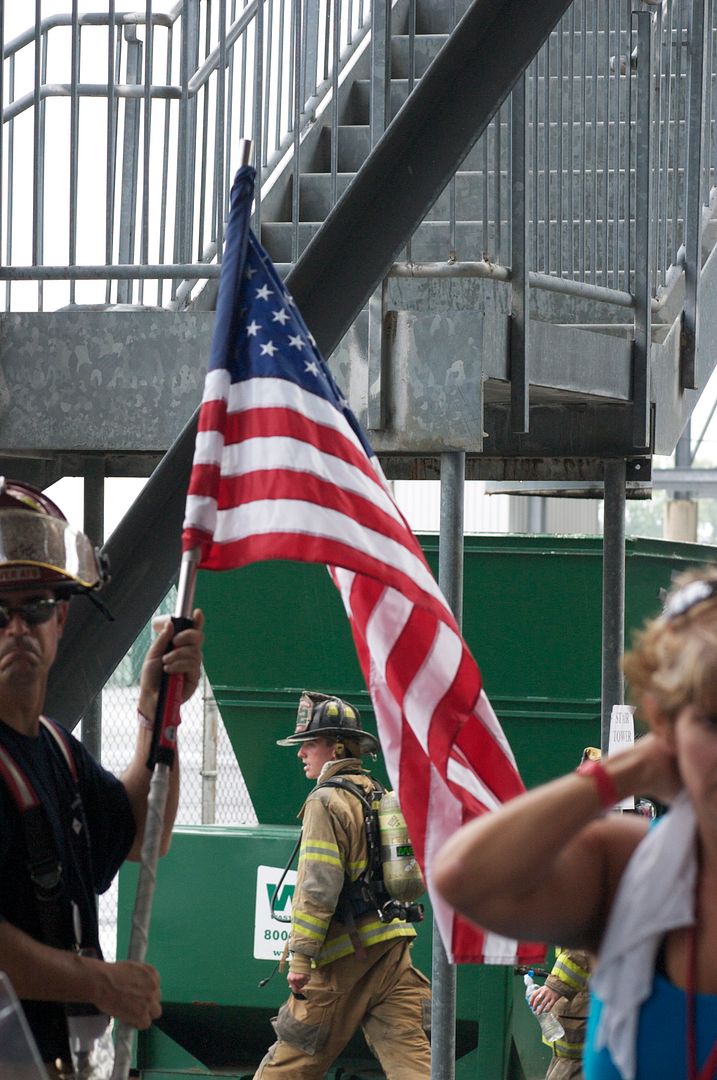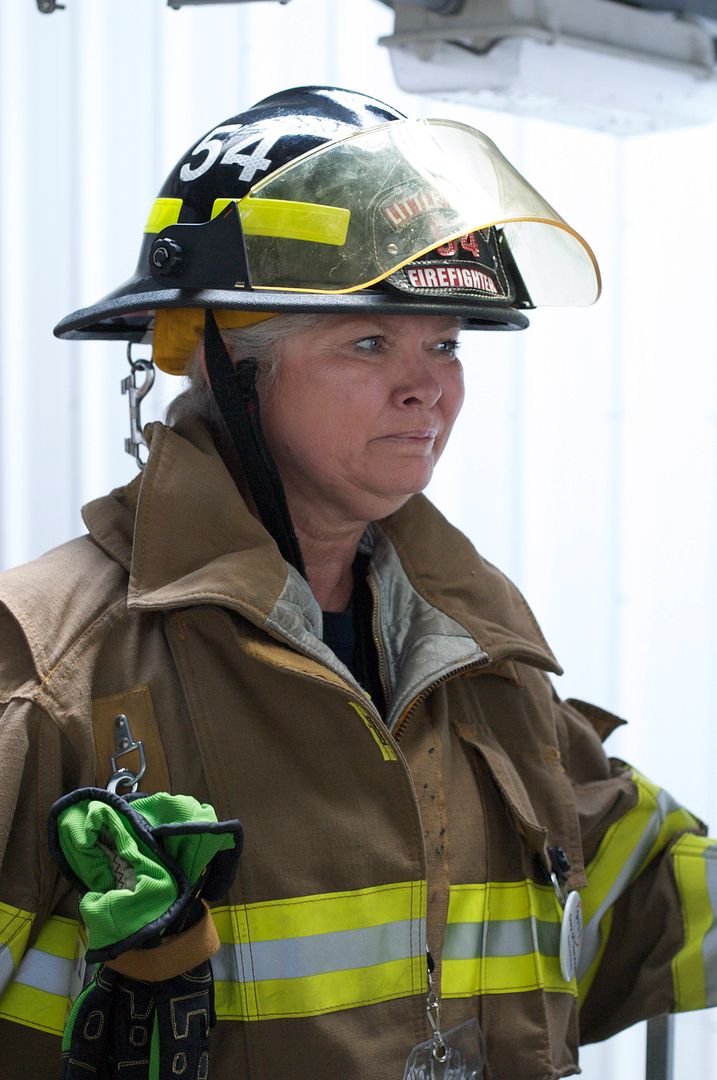 I also took a bit of video while I was there. Check out this quick 3 minute clip of the Station 54's effort to complete the climb.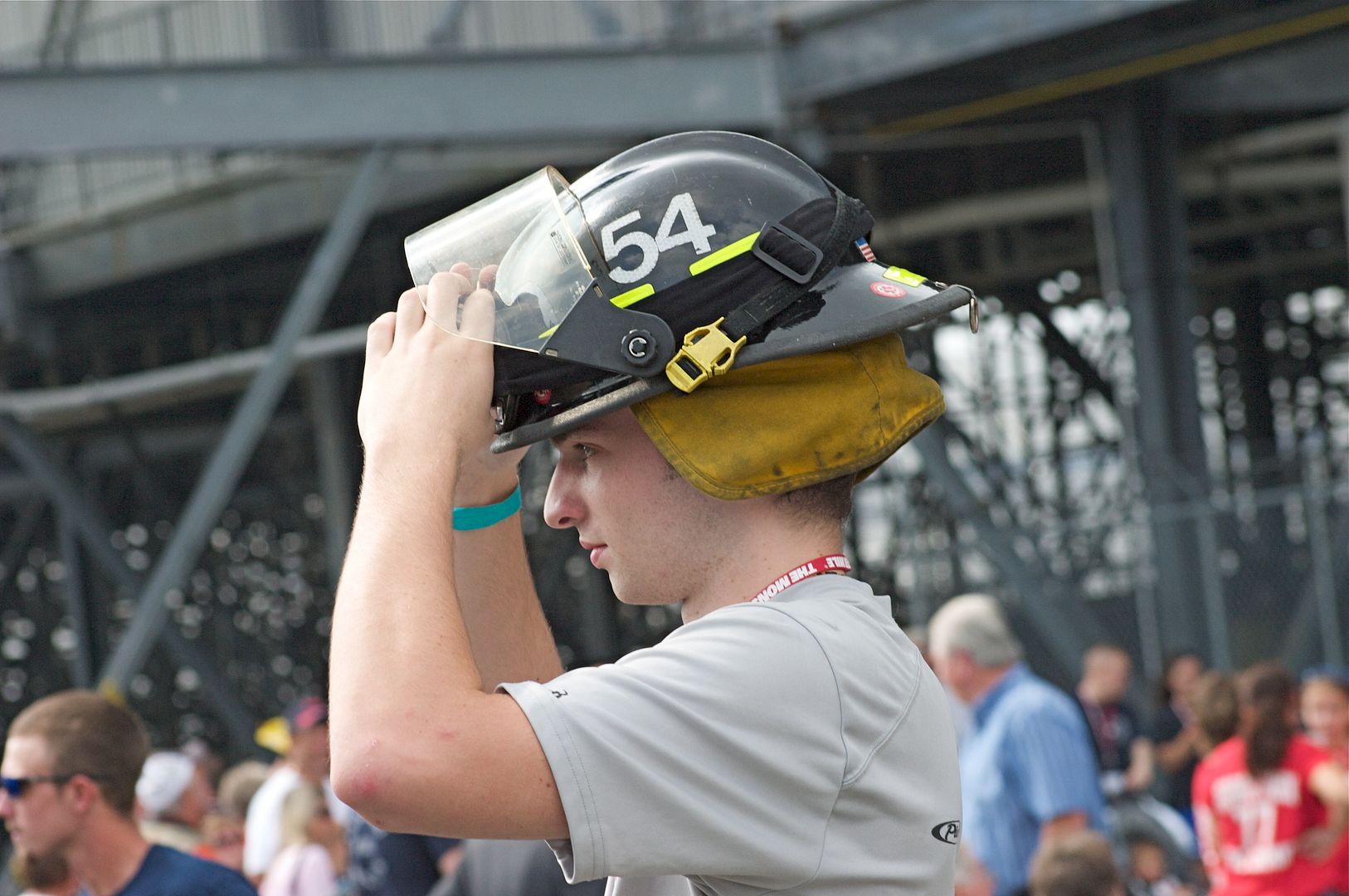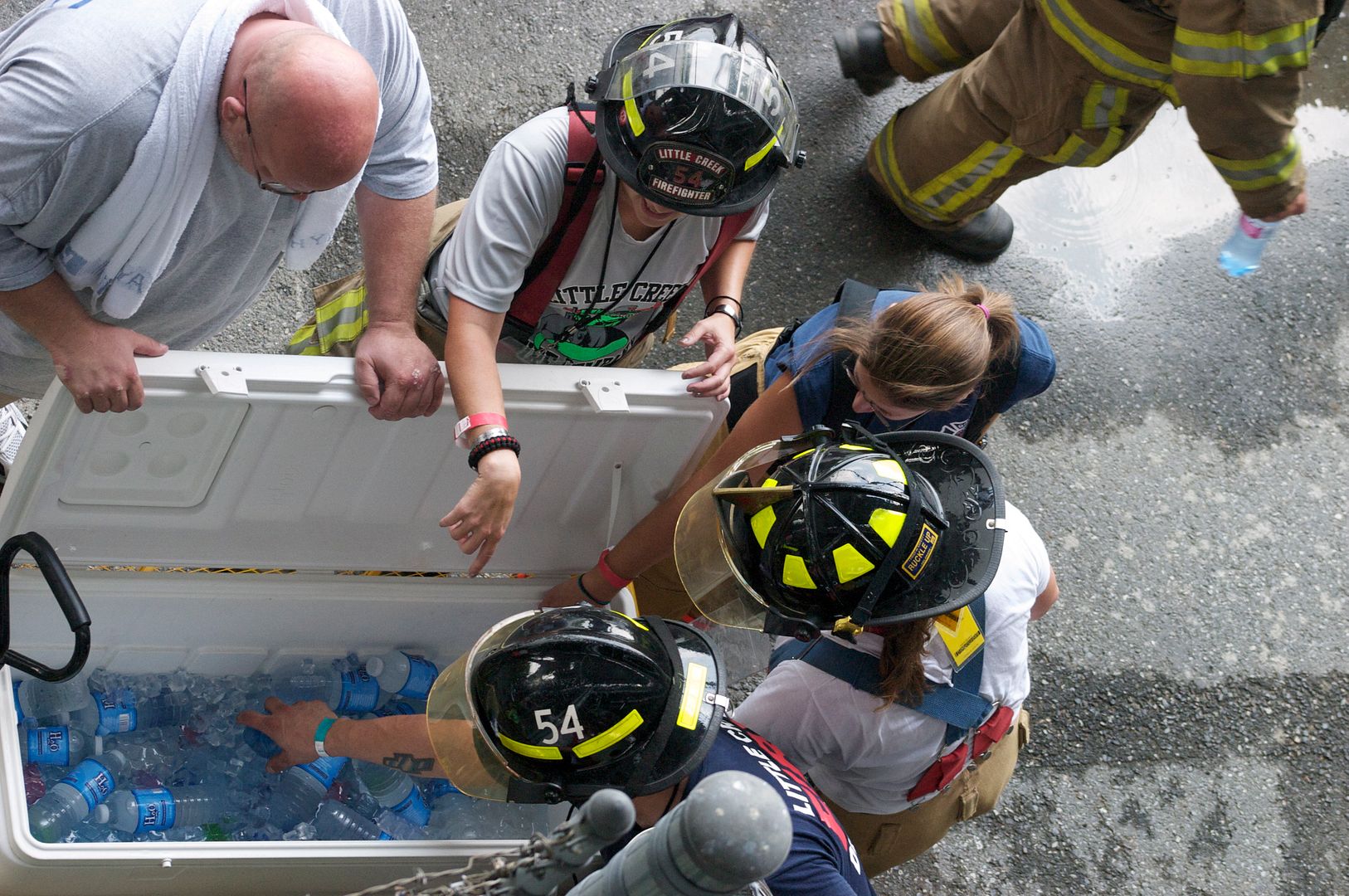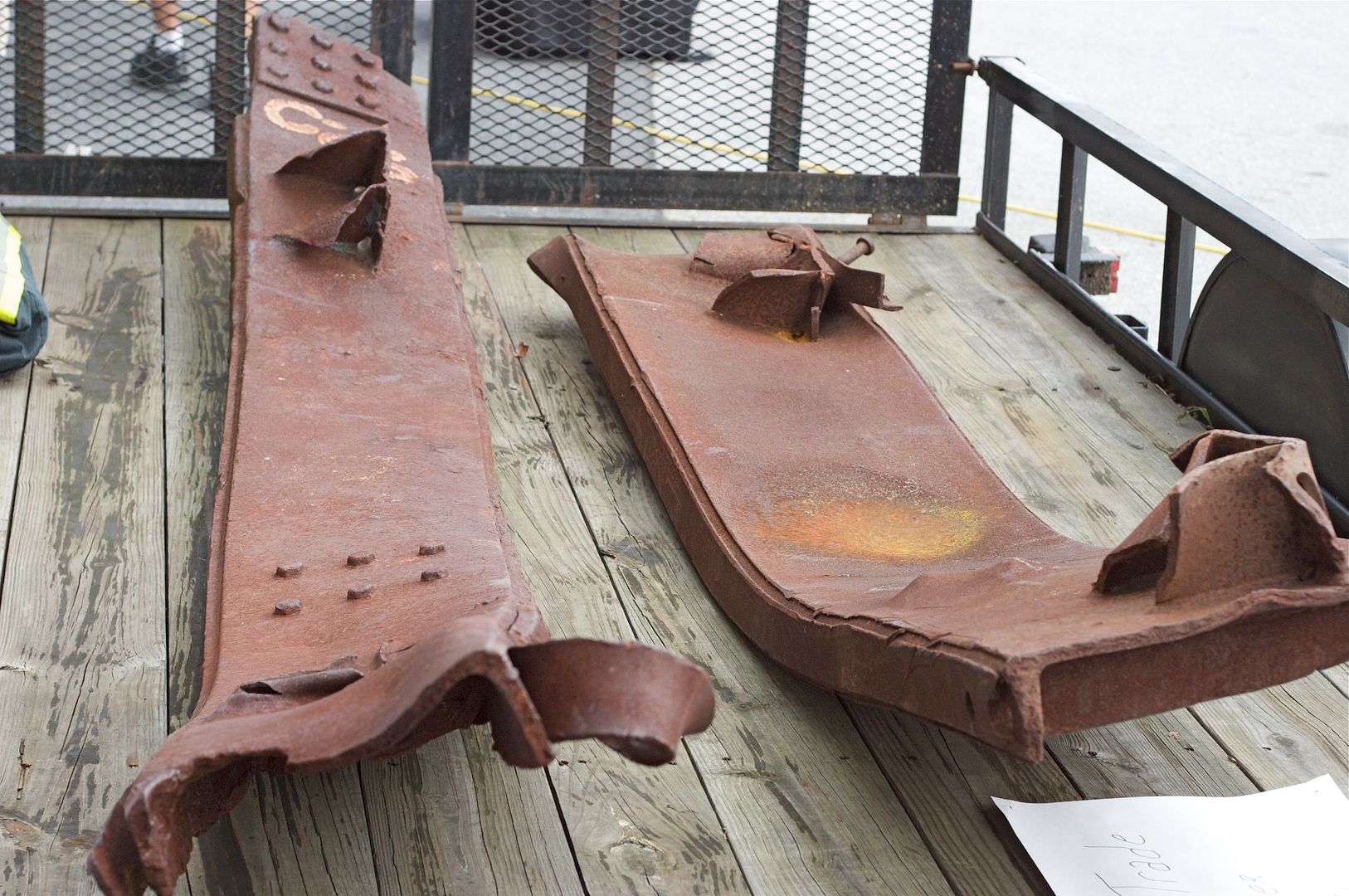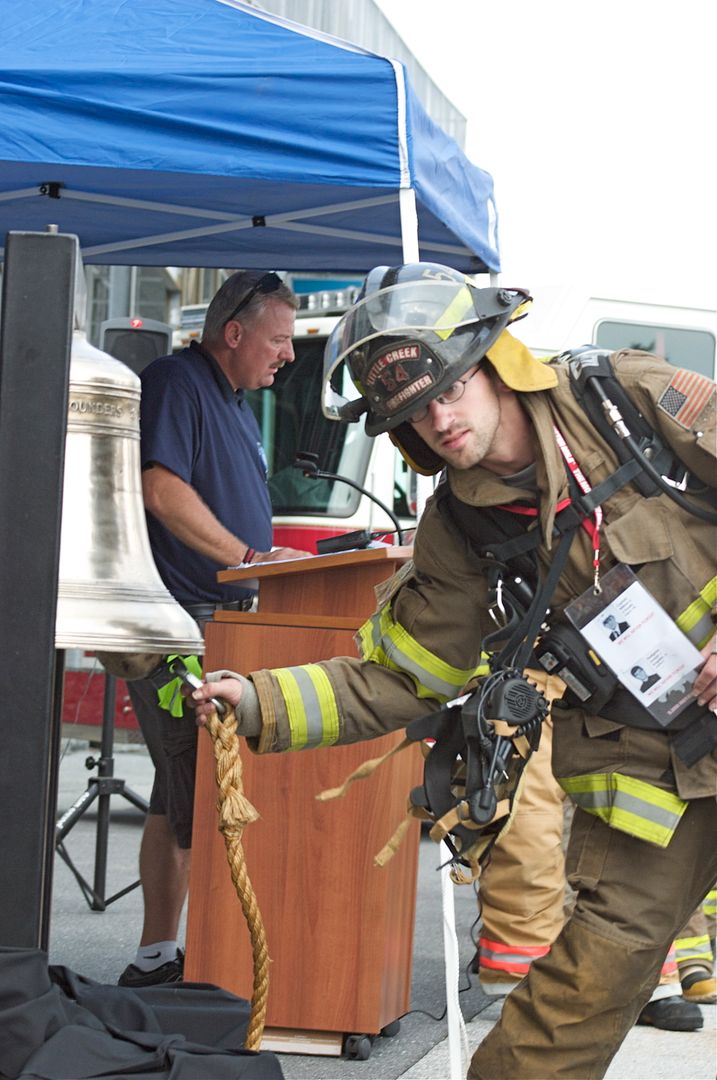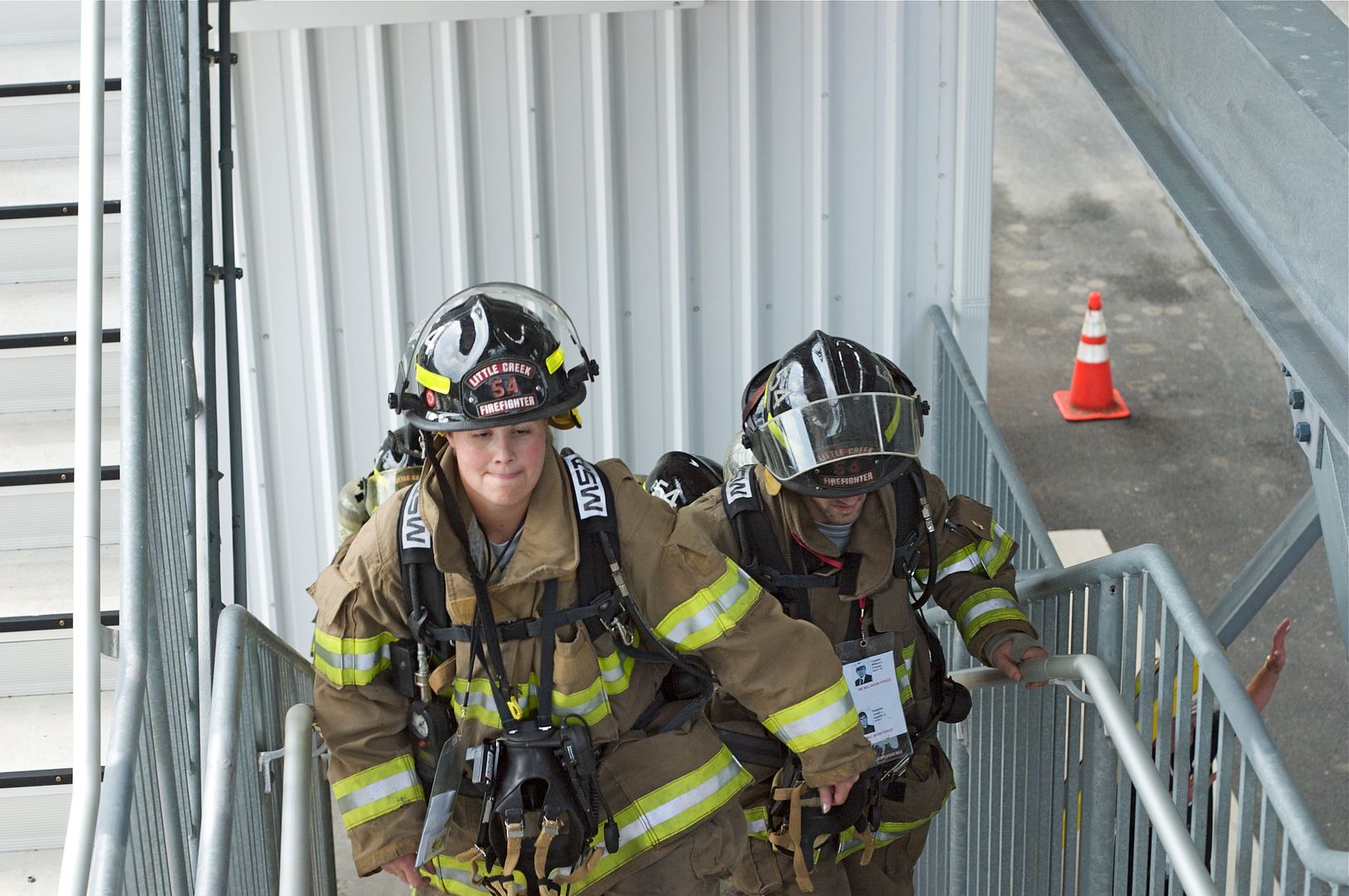 While I made it for the first two trips up Tower 1, I quickly figured I wouldn't make it up 110 flights, so I stepped aside. Later, I handed my video camera to Jack, a member of the Little Creek Volunteer Fire Company, as he agreed to take us up Tower 6 of Dover International Speedway with Station 54.