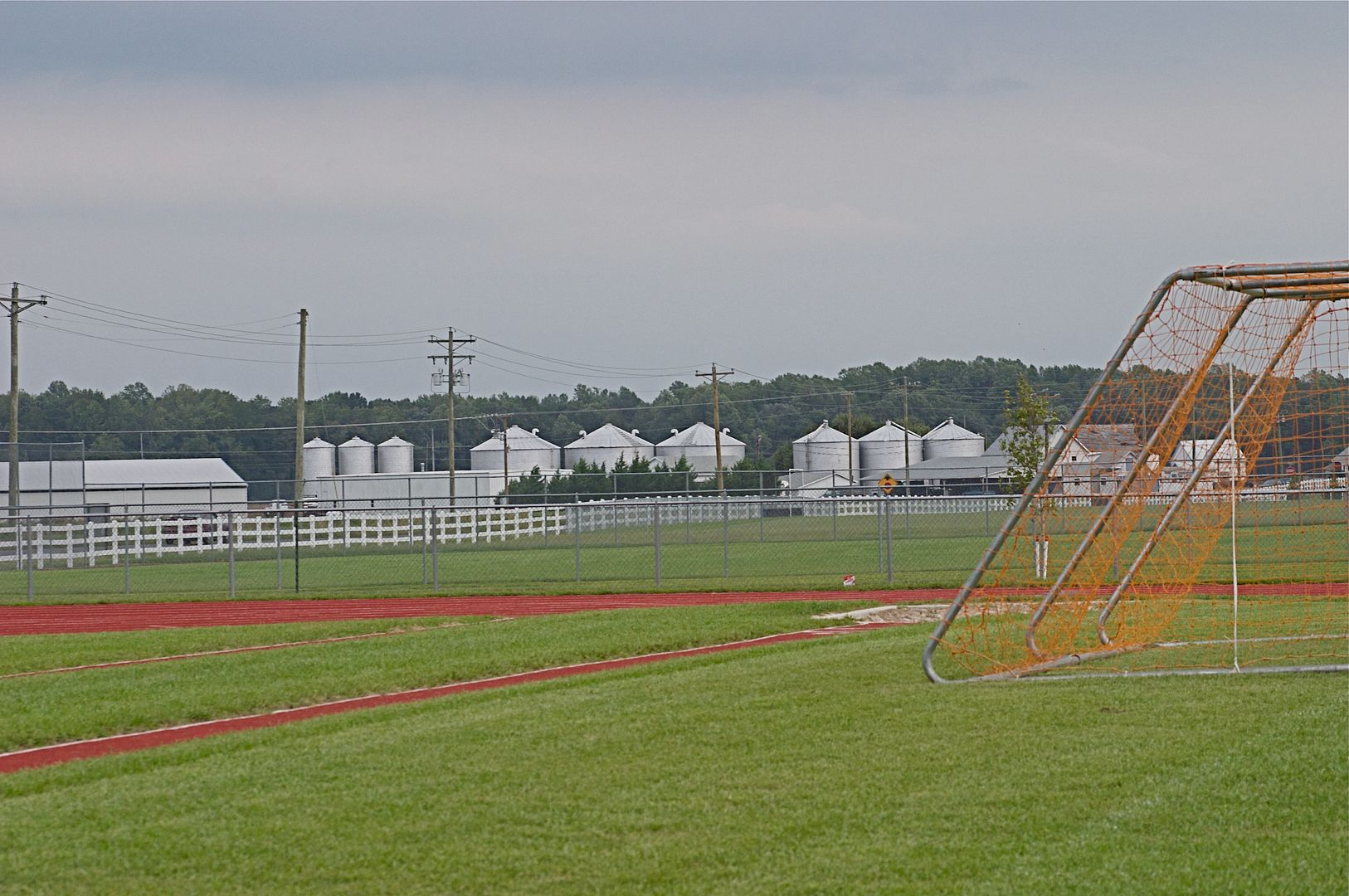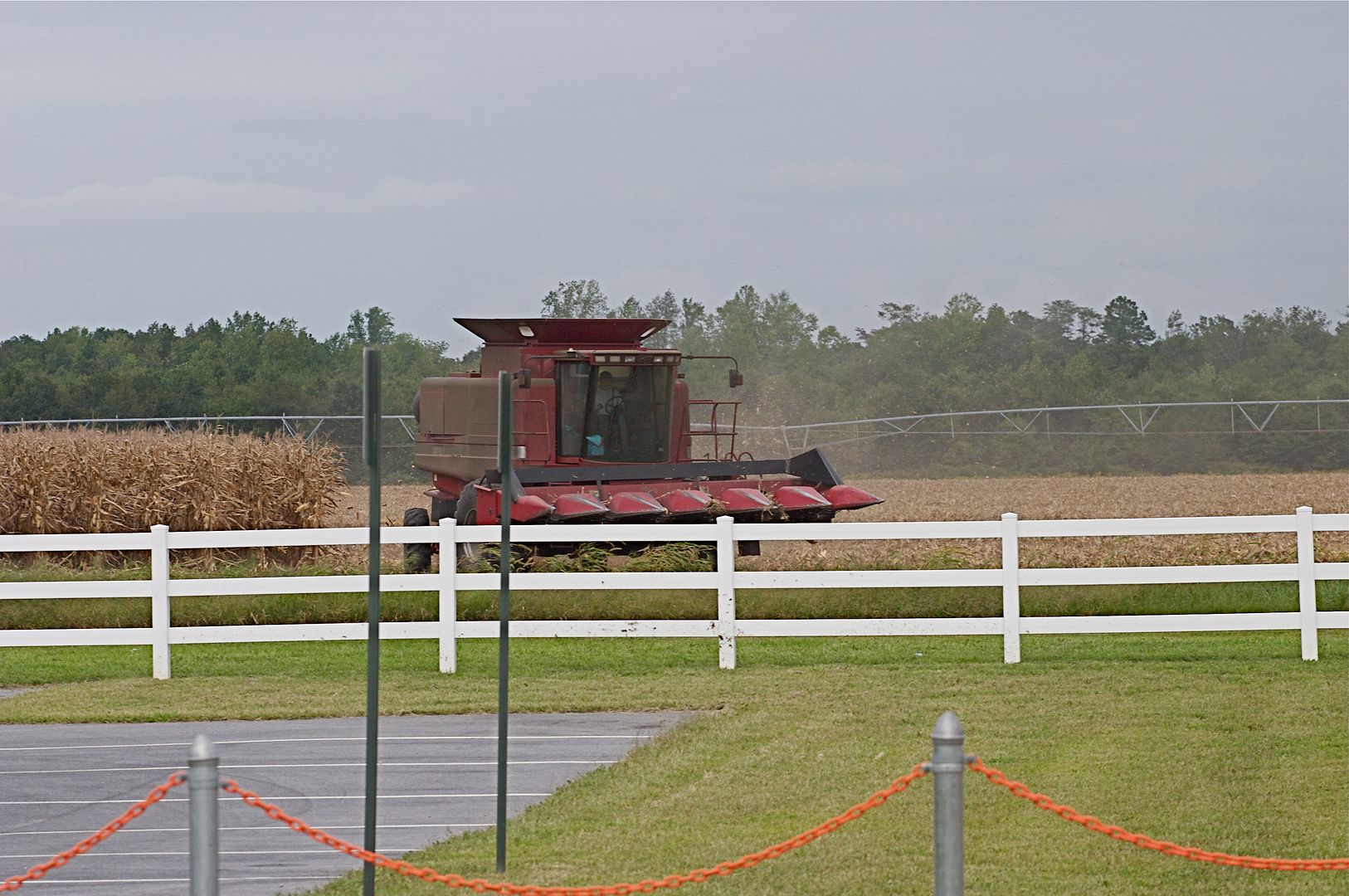 Well, I went to a soccer game yesterday, featuring the Smyrna High School team against the hometown team of Woodbridge High. Although I was there taking picture of the game and my nephew playing, I was of course easily distracted - as I am wont to be. And while I was observing the Combine working it's magic on the field across the street, I could hear Neil Young's
Harvest Moon
as I was taking pictures. So give a listen while you check the pictures out. Woodbridge is the school district made up of the small towns of Greenwood and Bridgeville, Delaware. Both are located about 40 miles south of Clayton, in what used to be known as lower, slower Delaware.
So indeed, I live in a rural area, with plenty of farms, and a small-town-America feel. When I lived in New York City or Rhode Island, it was easy to forget what it was like to live in an agrarian community. While I don't need a reminder now, I thought perhaps others might like one...
The scene reminded me of Tuesday night, when I sent to see Justin and Smyrna play Lake Forest High School, just south of Felton, Delaware. While there was no harvesting going on, I did see a couple of flocks of geese taking to the sky. Also, Lake Forest had the cheerleaders out for the game, unlike Smyrna, who does not utilize a pep squad for soccer. I remember thinking at the time "how incredibly American..."