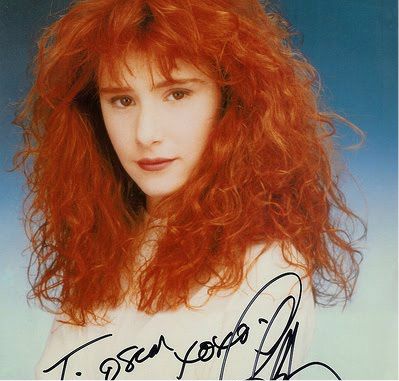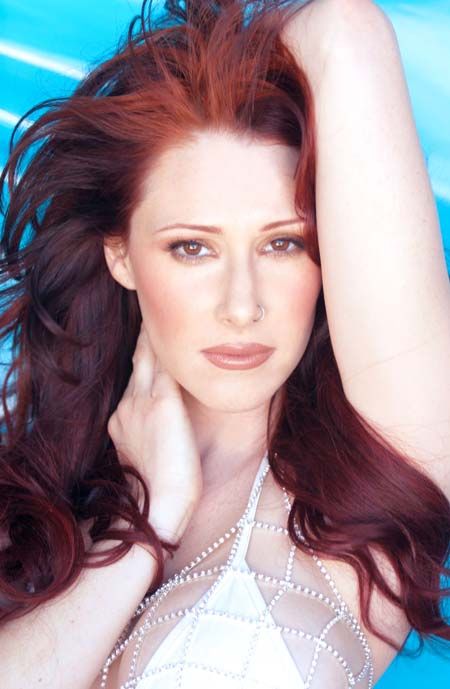 Every generation/decade has them, you just have to pay attention. Who? The Teen Queens, that is who. In the 60s, we had Patty Duke, who parlayed her successful acting career into a couple of album releases. The 90s had a mess of them, including Britney Spears, Christina Aguilera, Lindsay Lohan, and Hilary Duff. The turn of the century gave us Miley Cyrus and Taylor Swift. Well, in the 80s, we had a couple, Kylie Minogue, Tiffany and Debbie Gibson, for example. Tiffany was renown for a successful run on Star Search, finishing up 2nd in the 1985 Junior Vocalist competition, and following that up with a tour of malls around the nation to bring her music to the fans. In 1987 she became the first Star Search contestant to reach #1 on the Billboard Hot 100 with her hit cover of
I Think We're Alone Now
, originally sung by Tom James and The Shondells. A recent
Old Navy
commercial reminded me of it.
While it was easy to pass off her success for various reasons, it was tough to deny she had a voice that was strong. The girl could sing, a fact that was often overlooked with jokes about mall tours and reality game shows. She and Debbie Gibson were putting out music that was directed at the young kids, who couldn't get enough. She followed up her initial success with
Could've Been
, a lovely ballad that made it to #1 in 1988.
The next single,
All This Time
, made it to #6 on the Billboard Hot 100. It was the first single off her sophomore album,
Hold An Old Friend's Hand
, released later in 1988. Unfortunately, it was Tiffany's last trip to the Top 10.
As is wont to happen, musical tastes change, and to bold Pop of the 80s gave way to Grunge and Rap in the 90s, and soon the Teen Queens were working hard to maintain careers amidst the shift. Acting became an option, with Gibson going to Broadway, and Tiffany giving voice to Judy in
The Jetsons: The Movie
.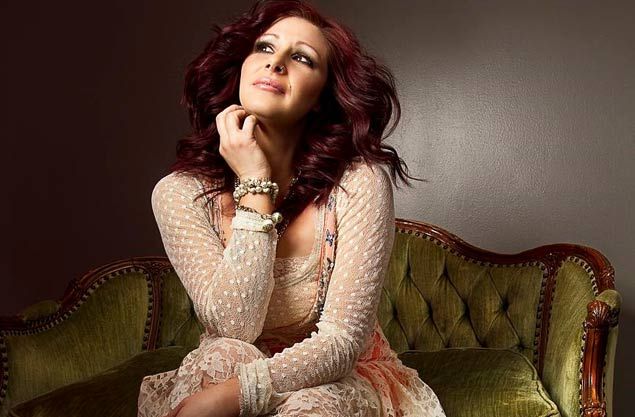 In March of this year, Tiffany released a new album,
A Rose Tattoo
. It is her foray into Country music. The first single,
Feel The Music
, was co-written by Tiffany with Julie Forester and Dee Briggs.
For more about Tiffany, you can check out her official website
here
.