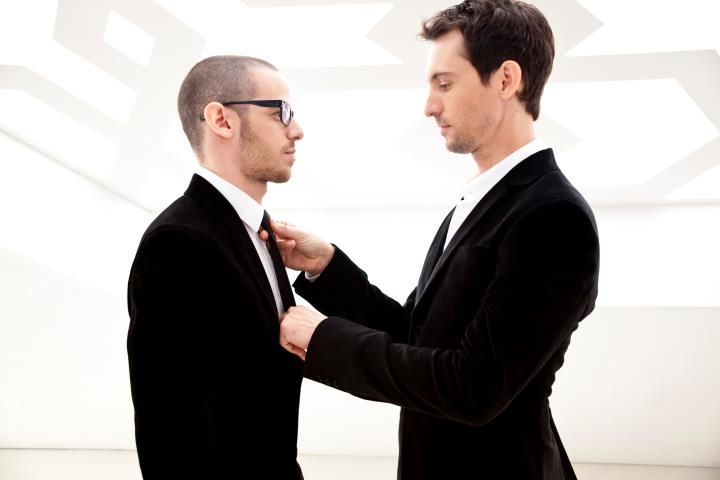 Break out the credit card and get ready to make a purchase, kids, because the debut album by The Young Professionals,
From 9:00 To 17:00 To Whenever
is a must have. Like, I-keep-listening-over-and-over-and-still-can't-get-enough good. Like I-hope-they-tour-the-US kind of good. Like Ivri-Lider-will-you-marry-me kind of music. Oh, OK, that is how I feel no matter what, but still. The Young Professionals are Israeli superstar Ivri Lider and top Israeli producer Yonathan Goldshtein, making for a true power-duo. Of course, all you would have to do is check out the video from the song
D.I.S.C.O
. and you would know just how amazing this all is.
One of the interesting things about the album is the concept, which follows someone from the start of the day on through. With the first song you are waking up, on through to the 14th song, again about waking up, only this tie as a chance for rejuvenation, starting all over again. The title also reminds me a bit of Dolly, as the non-military translation would be 9 to 5. I've listened to all 14 tracks a couple of times now, and I still don't have a favorite - they are all good. Lend and eye and an ear for the video for the song
P.O.P.
One of the things I love about this collection is that it seems so very forward in thinking and practice. While there might be an nod to previous eras or times, but the work never seems anything other that forward and bright. You enjoy those videos? Buy the album! To purchase through the online store for
The Young Professionals
, click
here
. To purchase the album from iTunes, click
here
. To purchase from Amazon, click
here
. You can also visit their online home
here
.