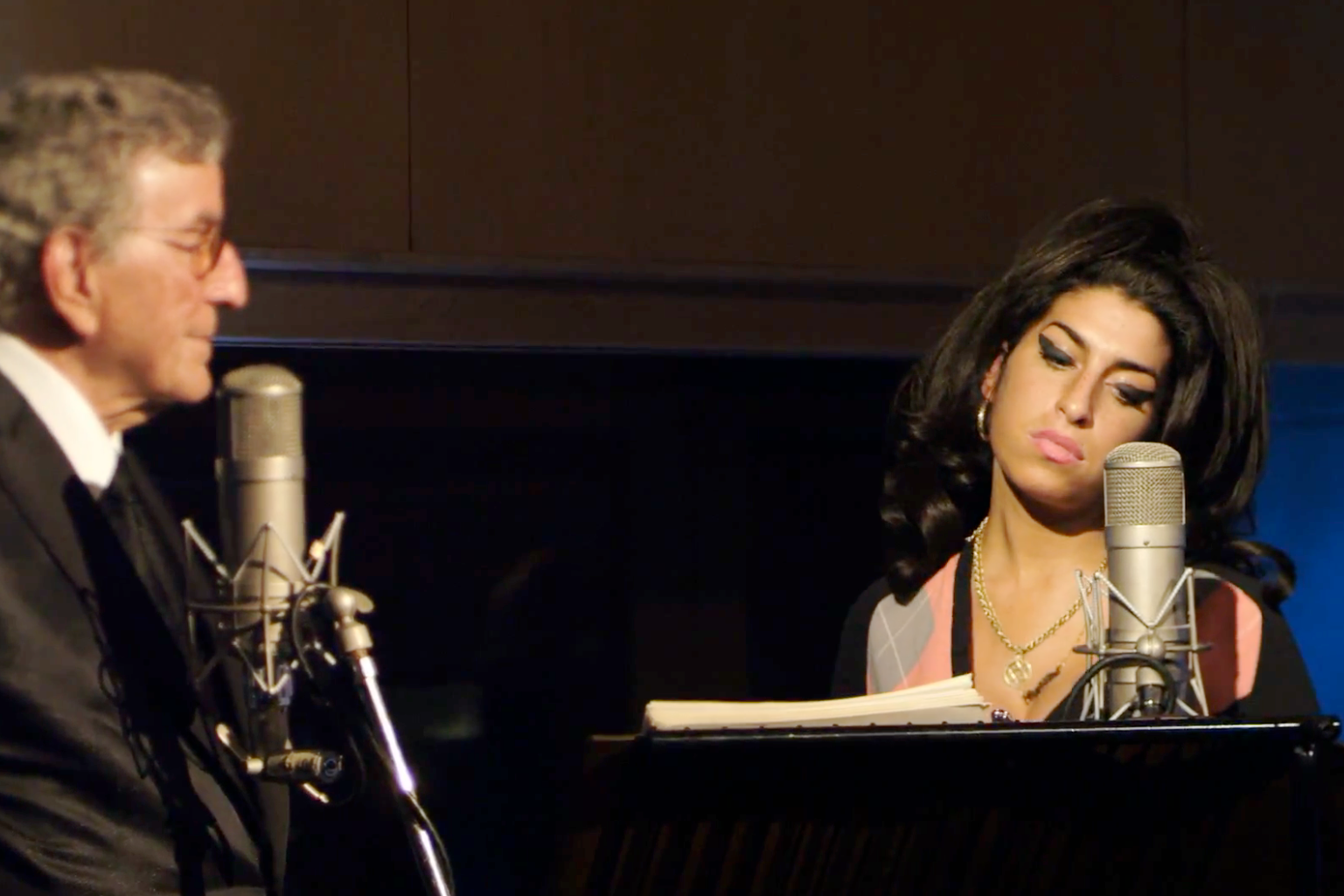 It takes something truly special to be able to steal the spotlight from a star like Tony Bennett, but Amy Winehouse was able to do it, with an ease and vulnerability that was completely charming. The singer, who passed away two months ago, not only recorded a duet with Bennett, but also taped a video before she died. In it, she looked beautiful and healthy, a far cry from some of the videos of her final tour performances. The song is Body And Soul written in 1930, with lyrics by Edward Heyman, Robert Sour and Frank Eyton; and music by Johnny Green. It has been sung y countless truly legendary talents. Amy's vocals seem to be channeling the great Billie Holiday, yet remain completely and utterly Amy. Enjoy.
You can pre-order your copy of Tony's album, Duets II, on iTunes
here
. The list of artists with which he duets is simply stellar.