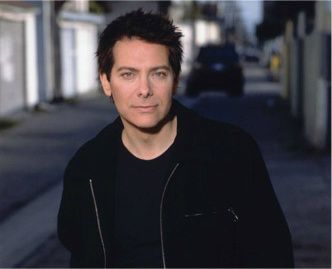 I very willingly admit I am a long-time fan of Michael Feinstein. I was already a fan when I went to see him on Broadway in 1988 in
Michael Feinstein In Concert: Isn't It Romantic
. But that is when I fell in love with him and his music. I also saw him again in 1990. Damn, he looked amazing in a tuxedo. But after the first show was the first time I remember waiting around the stage door to get an autograph...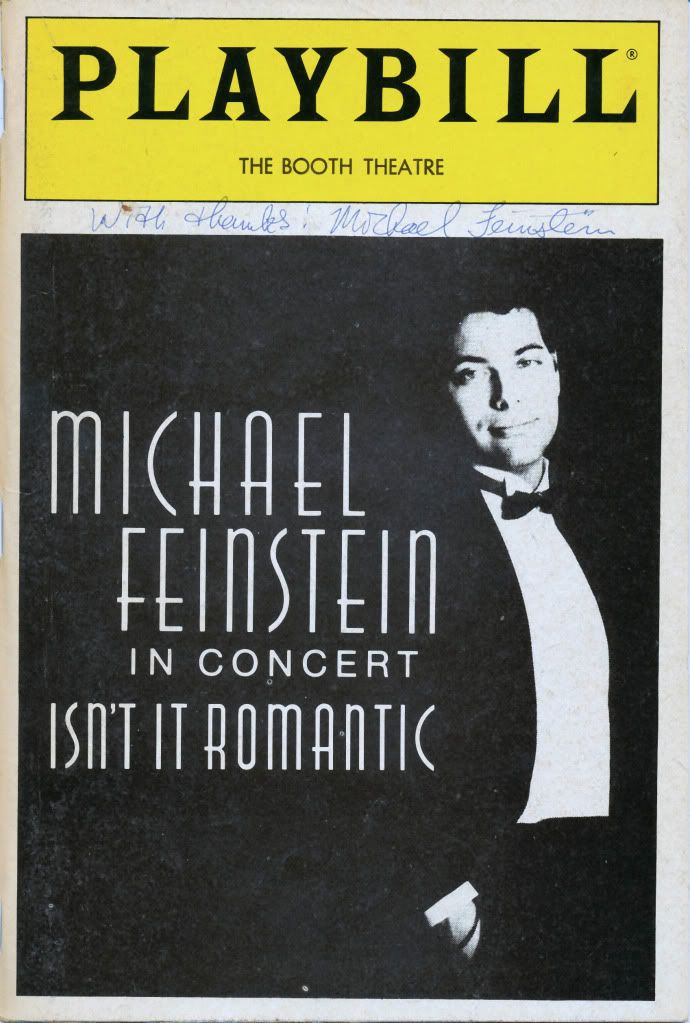 Earlier that same year, he had released
Isn't It Romantic
, and I loved it. I was introduced to his music by a friend, Kevin. He would sometimes sing at open mike events at Don't Tell Mamas and others. Kevin sang a song,
Where Do You Start?
It was so beautiful, and he sang it wonderfully, so I asked him about it. It was written by Alan & Marilyn Bergman and jazz musician Johnny Mandel. It was on the
Isn't It Romantic
album, which I went out to buy. Soon, I lost my friend to AIDS, but I will always have that song, which made me cry the first time I heard it.
When Feinstein was younger, he worked as an assistant to Ira Gershwin, helping to organize and catalog the impressive collections. He learned a great deal from Ira, and once Ira passed, Feinstein's shows around LA started getting much more notice than ever before. He would perform the Great American Songbook, including works of the Gershwins. Here is a clip of him playing a Gershwin medley.
In 2008, Feinstein released
The Sinatra Project
, a collection of songs sung by the great Frank Sinatra. So the following clip truly showcases his talent as a piano player, as well as a singer. This is
So In Love
.
In 2009, He worked with the gorgeous and talented Cheyenne Jackson and the two performed at Feinstein's at the Regency in Manhattan, owned by Michael. They debuted the critically acclaimed nightclub show
The Power Of Two
, and eventually released an album of the featured songs. Here is the haunting
We Kiss In The Shadows
, which takes on an interesting meaning sung by two out and proud gay men.
In 2008, Feinstein married longtime partner Terrence Flannery in a ceremony performed by television judge Judith Sheindlin, aka Judge Judy. And today is Michael Feinstein's birthday!