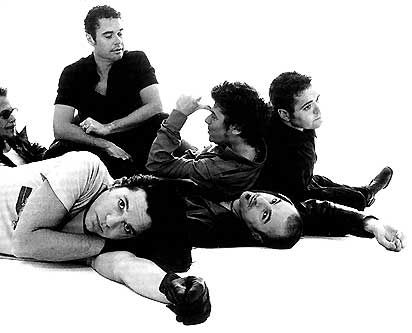 My love for Aussie music is nothing new. In 1982, I discovered a really cool Australian band when I heard the song,
Don't Change
. I was reminded of them when I saw the news they had a new lead singer,
Ciaran Gribbon
. I will admit I was not the slightest bit interested in the collaboration with
Rock Star: INXS
winner J.D. Fortune, but will be interested in checking out the sound with Gribbon. But what I remember is the bold statement the music of INXS made almost 30 years ago, and how I just immediately responded to it. So I was quite excited in 1984 when they released
The Swing
. I immediately had to go out and buy it!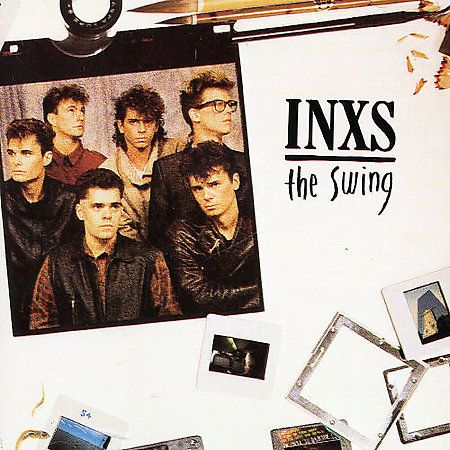 Of course, INXS were Garry Gary Beers, Andrew Farriss, Jon Farriss, Tim Farriss, Kirk Pengilly, and Michael Hutchence. In fact, save for the late Hutchence, they are still together. Sexy, smart and bold, INXS had it all going on. All the boys were easy on the eyes, and had a smooth and easy personae that was quite sexy. Take a look at the first single off
The Swing
,
Original Sin
.
Somehow, they managed to take on religion and racial politics all the while remaining sultry. They maintained a Rock edge with the strong guitars, and the growl of Michael Hutchence's vocals. And for the second single,
I Send A Message
, the boys brought out a Pop sound that had a raw edge, with the driving guitar and sexy sax pushing the sound.
The next single,
Burn For You
, was a hot and sultry love song. Of course, there was a certain point when you had to admit everything Hutchence sang was given a sexy sheen by his involvement.
There is a sweet beginning to the final single off
The Swing
,
Dancing On The Jetty
. As the song builds in the first minute or so, you get a bit more, as the layered production comes together. The song moved from sweet tune to a motion for the youth to come together for world peace. And some great musical licks along the way.
For more about the band, check out their official website
here
. You can also find them on Facebook
here
, and on Twitter
here
. You can find their music on all the music sites. To purchase The Swing, go to iTunes
here
or Amazon
here
.