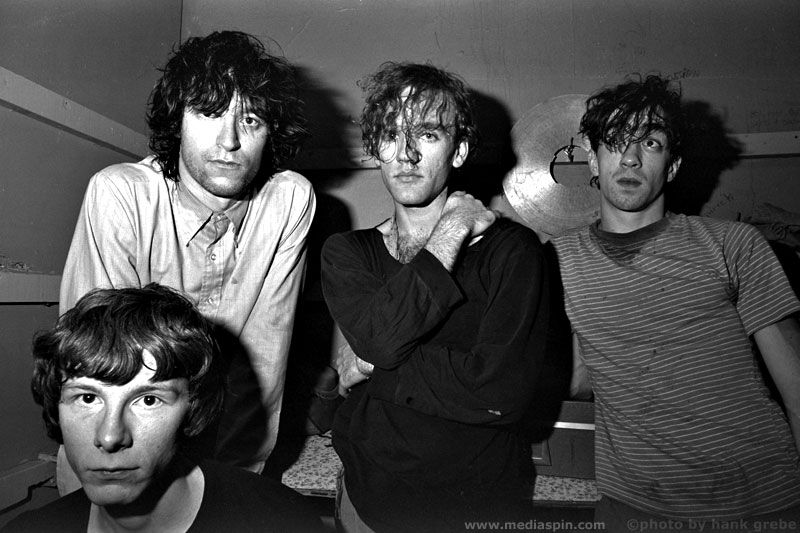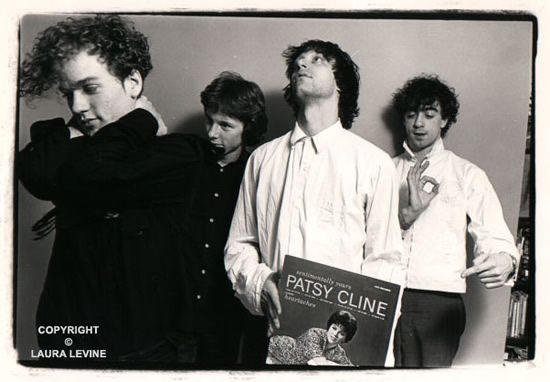 REM announced on their website
that the band is pulling the plug after 31 years together. Michael Stipe, Peter Buck, Mike Mills and Bill Berry (retired in 1997) came together in 1980. They formed in Athens, Georgia, which had also given the world the B-52s, which would be more than enough for any town. From the start, the band was hard to pigeon-hole, as they brought some aesthetics from different genres, like the attitude of the 70s Punk bands with the sensitivity of the folk bands, with the brash sound of Rock guitar. For many, they defined the term "alternative rock band" like few others have. I first remember hearing them in the early 80s. I was entranced by their early hit, 1983's
Radio Free Europe
, off their debut,
Murmur
.
While I am sure there are more than enough puns about their 1987 song
It's The End OF The World As We Know It
, you can find the video for it and
The One I Love
in a post
here
. And the following year, they released a song that still remains one of my favorites, all these years later. In 1988,
Stand
hit the airwaves, and man, was it charming.
In 1991, it almost seemed like REM was going to take over the world. The reception of
Losing My Religion
was remarkable, and the video, placing all the quirks of the band and lead singer Michael Stipe front and center with iconic artistic and spiritual imagery had everyone watching it. It was quite startling.
In 1992, the band released the iconic
Automatic For The People
, regarded by many critics as the best album the band put out. The following year,
Everybody Hurts
was released. The vocals epitomized Stipe's plaintive cry.
The
Monster
album was released in 1996. From there sprang the video for
Bang And Blame
. The sound was a bit heavier on the rock side, and the boys were touting a more mature look. I really liked
Monster
.
To be honest with you,
Monster
was the last offering that was on my radar. I know in 1997, drummer Bill Berry retired, as he was having some health issues. But the band soldiered on, never officially replacing him as a member in the band. The slight blip on that radar would be in 1998, with the song
Lotus
from the
Up
album.
On the website, Michael Stipe says, "A wise man once said--'the skill in attending a party is knowing when it's time to leave.' We built something extraordinary together. We did this thing. And now we're going to walk away from it. I hope our fans realize this wasn't an easy decision; but all things must end, and we wanted to do it right, to do it our way. We have to thank all the people who helped us be R.E.M. for these 31 years; our deepest gratitude to those who allowed us to do this. It's been amazing."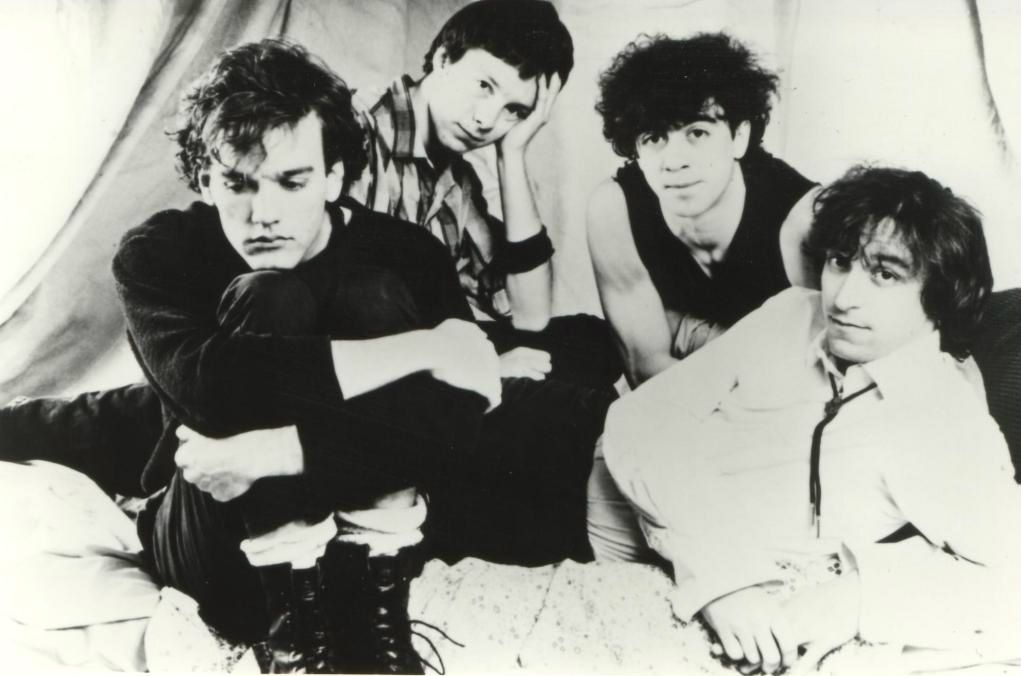 So those were some of my favorite videos/songs from the long career of REM. Above is an early picture of all four, still young and fresh. Left to right, they are Michael Stipe, Mike Mills, Bill Berry and Peter Buck. We've watched them as they grew and matured. Below is a more recent shot of the remaining 3 members of the band, Peter Buck, Michael Stipe and Mike Mills. They brought us on that journey with them, through album covers, videos, and concert appearances. Time did not stand still, nor shall it now. It is time for them to all travel their own paths.