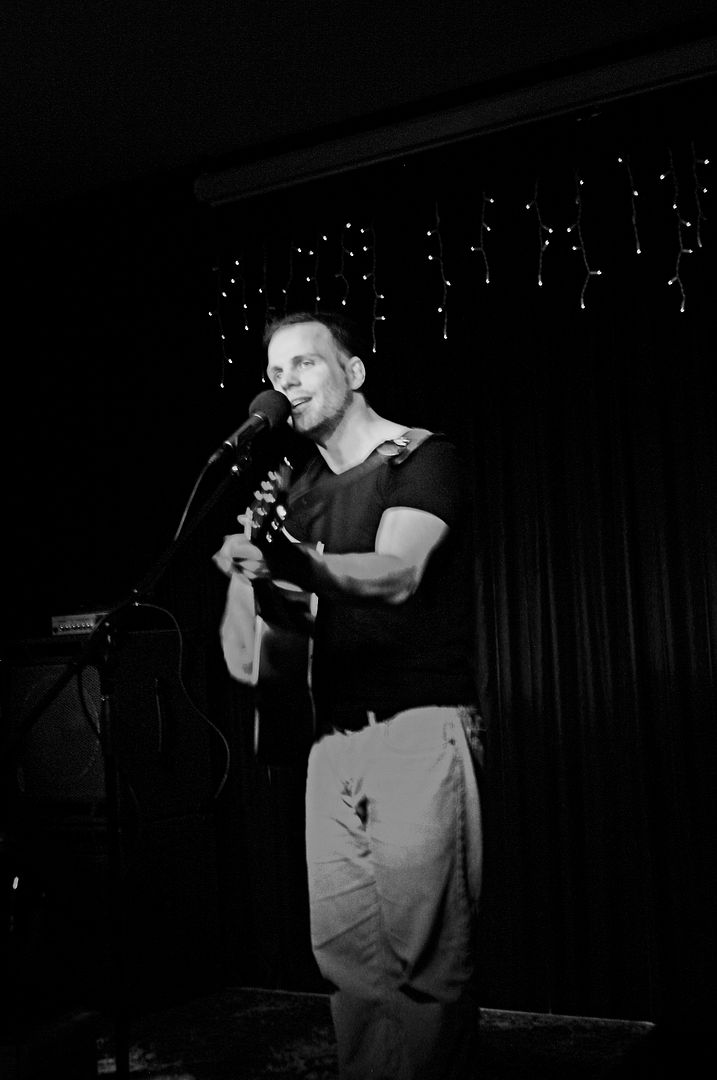 Tom Goss' Turn It Around can now be purchased on iTunes, and if you love good music, you will rush over there and buy it now. Need some help? Click
HERE
and go directly to it. Buy it. Trust me on this one, don't bother to listen to a snippet, just purchase it, you'll be saving time. Cause you really will want it.
That would provide you with a taste of what you experience when you go to a Tom Goss show, something I do as often as I can. When I first heard Tom live, it was his songwriting that grabbed me, and wouldn't let go. And now, some four years later, I am still under his spell, and can feel the goosebumps break out when I hear the opening chords for
Rise
, or when I let the amazingness of
King Of Something Right
wash over me. Or how, years later,
Legacy of You
still makes me tear up. But now there is another album, more fodder for my soul. I knew it would be good, but what I wasn't expecting was it to rock my soul so much, with a particular retro yet fresh-sounding rock music feel that just had me excited with the opening bars of
It's All Over
, the first track. When I first heard it, I felt the need to dance to it, even though I was alone in my home. And you know what? I did.
Shady Dell
, while it might beckon to a simpler time, never goes retro, but instead keeps a current rhythm and a tight phrasing plan.
Spaces Unseen
is a small and sweet song that blooms into a glorious and epic love song, delivered to perfection by Tom. The title track tips a hat to the 60s sound of West Coast American Rock, like the Beach Boys or Jan & Dean.
Is It Too Early?
is a remarkable song that warms my heart with every listen. And I love Stewart Lewis' harmonizing in the chorus.
Make Believe
puts the foot back on the gas, rocking out with a ripping guitar solo that I love. The amount of charm and truth spewing from
Two Steps From You
is hard to imagine, unless you know the quality of the work from Goss.
All I Ever Wanted
starts off with strong acoustic riff, and soon the electric guitar is added, and the bold band sand brings it to a higher level. By the time it hits the chorus, it soars.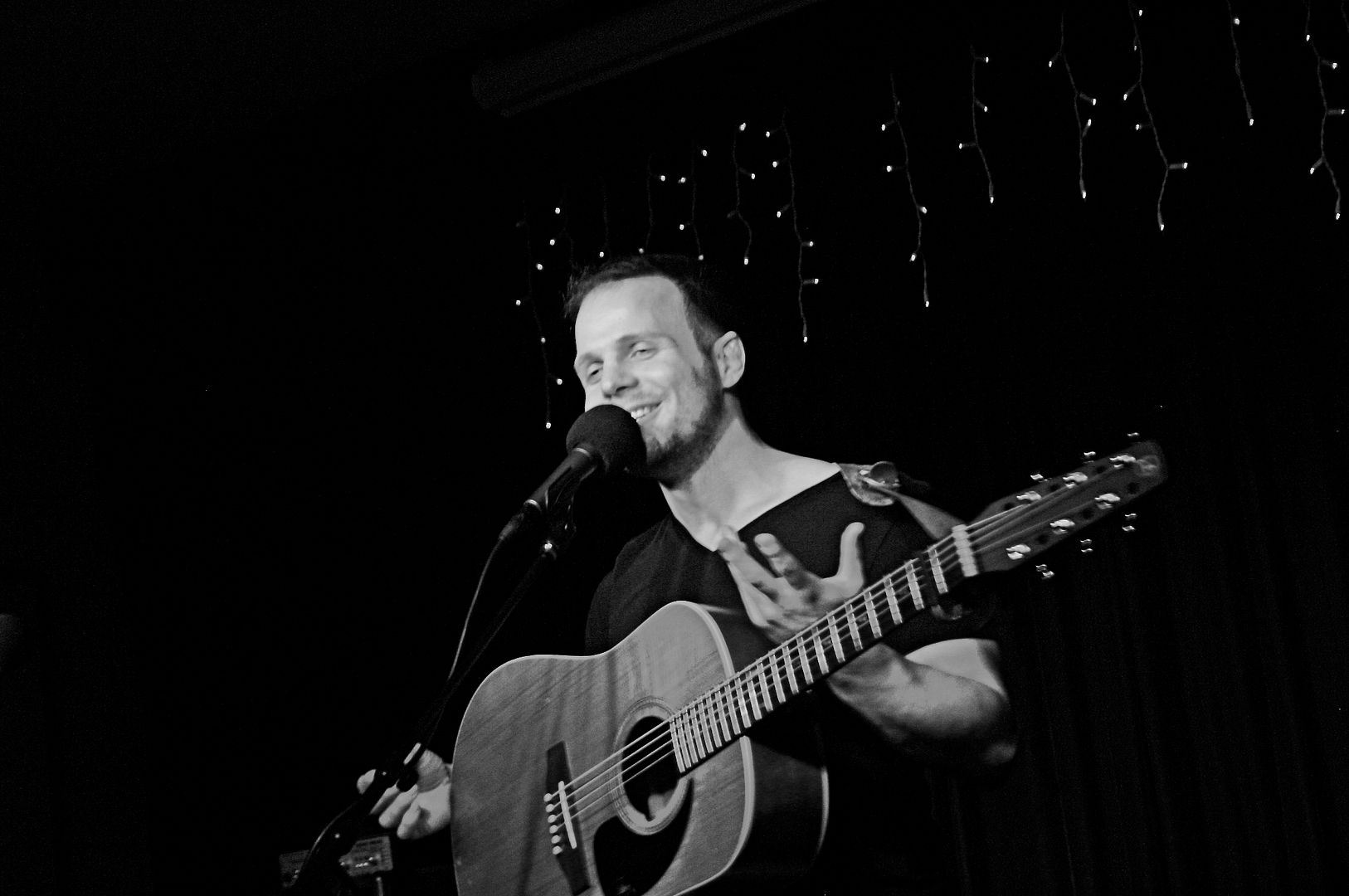 You Came Along
begins with a strong yet sparse piano track backing up Tom's voices. Slowly instrumentation is added, yet the vocal still remains in the forefront. The next track,
Seems Like Yesterday
, reminds me more of Bob Dylan that of surfer bands, with an impatience and drive the West Coast bands seldom knew. The final track,
You Know That I Love You
, was written for his husband, Mike, and it is just a beautiful song that melts even my chilly heart.
So, if you don't go
HERE
and purchase this album, I am not sure I can be your friend. Unless, of course, you find out Tom is coming to your area soon, and you are waiting to buy it from him in person, where he can sign it.
That is the remaining schedule for Tour It Around, giving everyone a good chance to share in the experience, and the love that is Tom Goss. For more about Tom, you can check him out at his official website,
here
. There you can listen to his music for free before you buy it. And speaking of free, you can download some free music
here
. What more could you ask for? Besides a hug and an autograph?