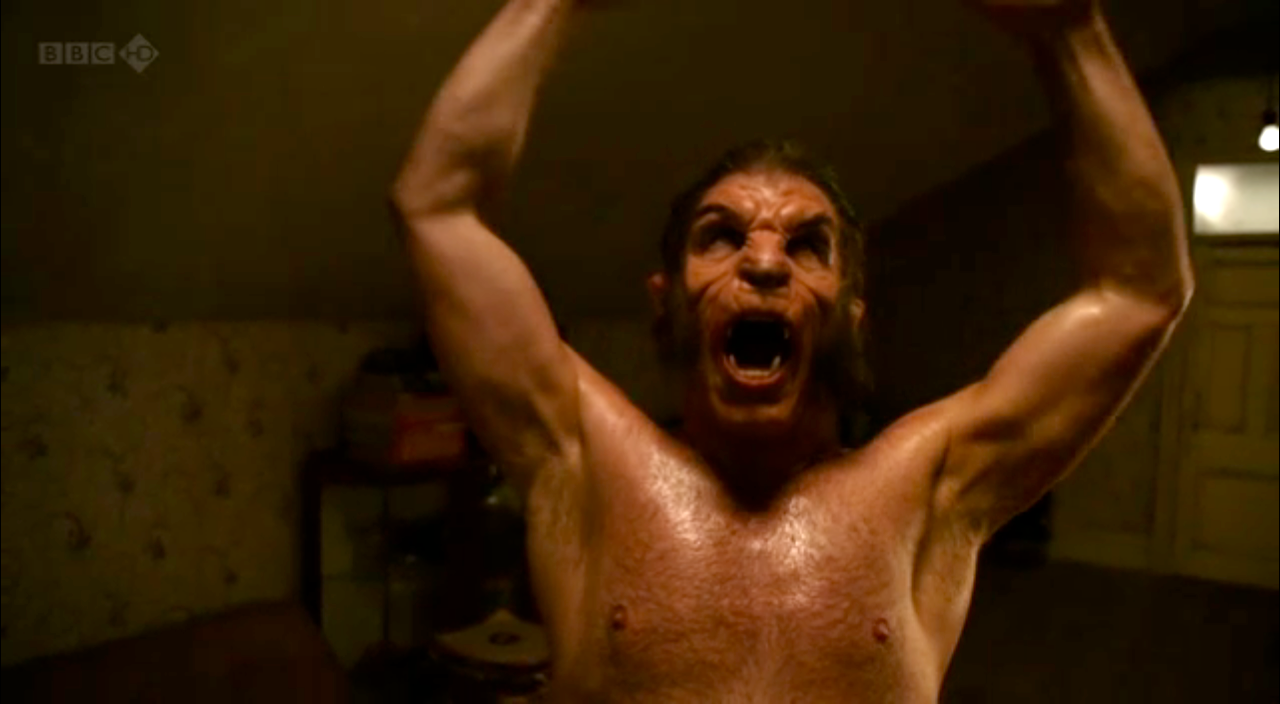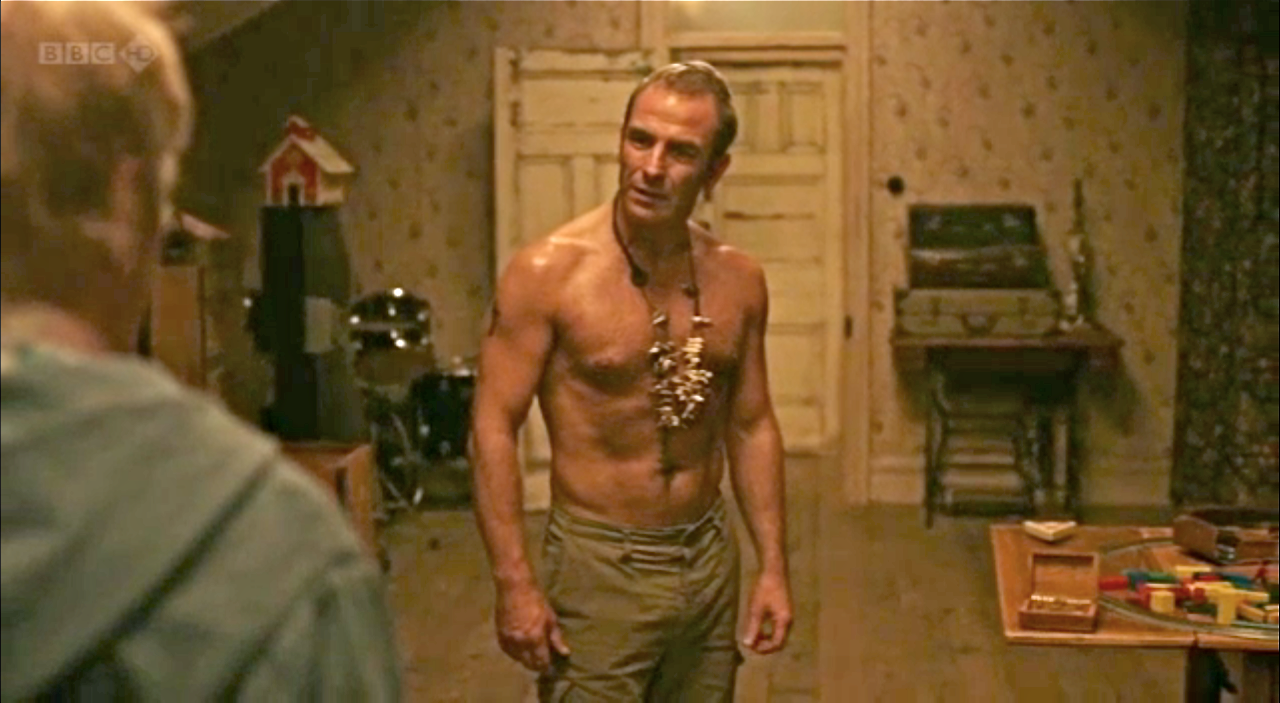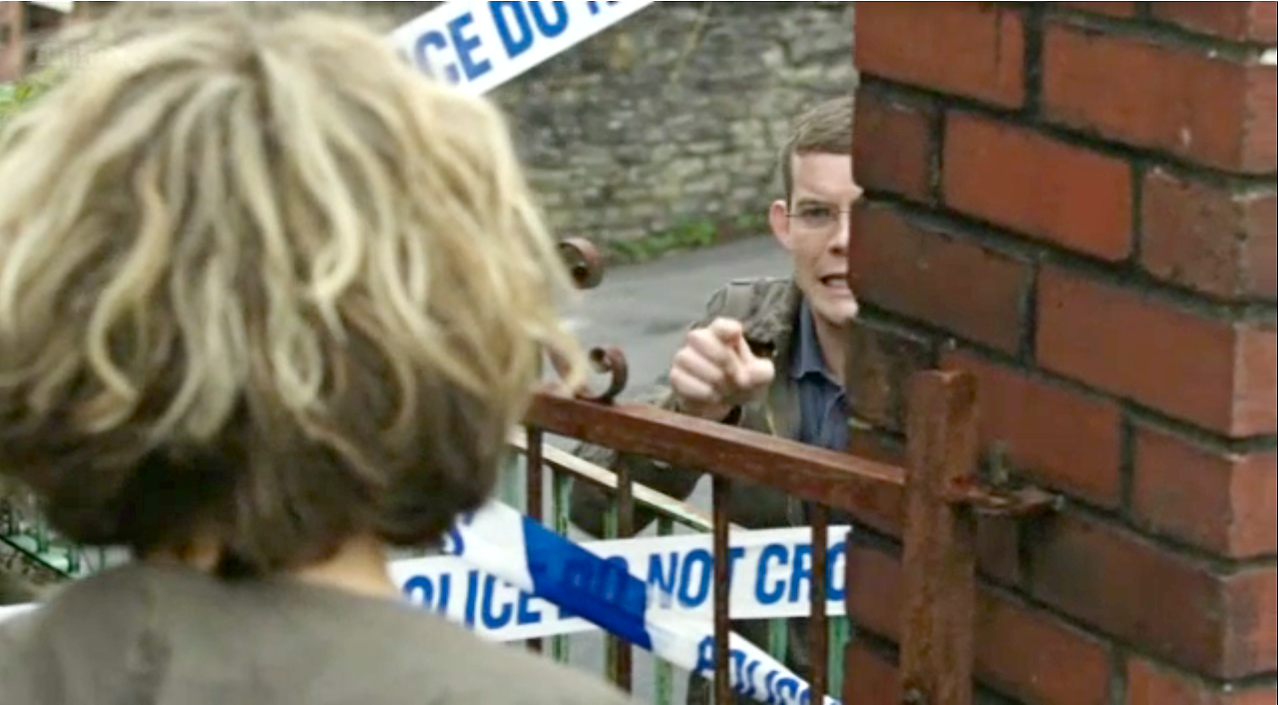 Well, we are here at the season finale of Being Human (UK), and I have to say, the final 20 minutes of the last episode threw me into a tizzy. Annie staked the vampire trying to silence the detective, finally figuring out it was Mitchell behind the Box Tunnel Massacre. MacNair laying in wait for everyone to leave so he has a shot at Herrick and Mitchell was something I hadn't seen coming, but I loved having Robson Green back. And the bonus point of him being killed by Herrick was the multiple shots of him laying in the attic naked. Also unfortunate was the fate of the detective, who went upstairs to see if Uncle Billy was alright, only to be Herrick's first drink, and the beginning of his night of terror. He tastes most of the Welsh police force, and then stabs Nina on his way out the door. It seems she and George beat Tom back from the woods, only to discover the crime tape up. Nina confessed to George having placed a call, and George flipped out, knowing everyone was in danger as long as their secret supernatural lives might be discovered. Annie and Mitchell have an emotional talk that leads to nowhere good. Annie thinks Mitchell must pay, no matter the cost to him and the rest of the world. Even though the discovery that vampires, and possible werewolves and ghosts could shake the very foundation of belief of the human race, Annie thinks Mitchell must pay. Mitchell is arrested, and they to take a mug shot...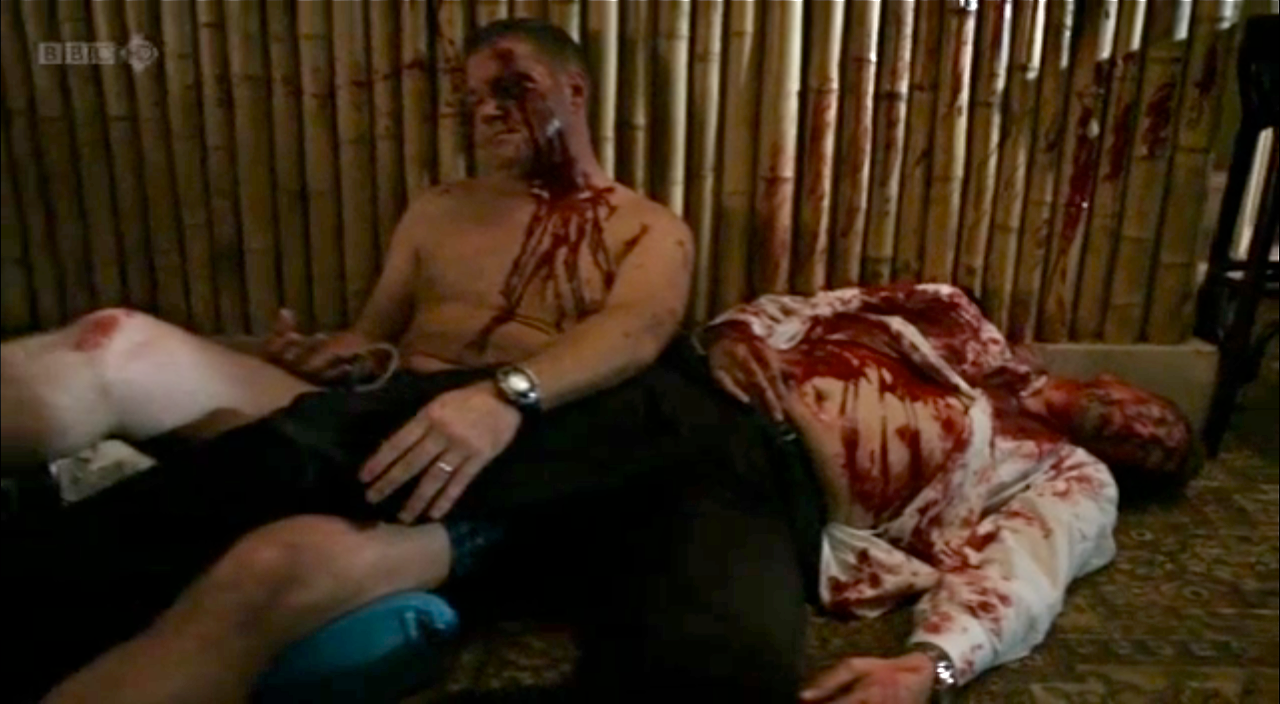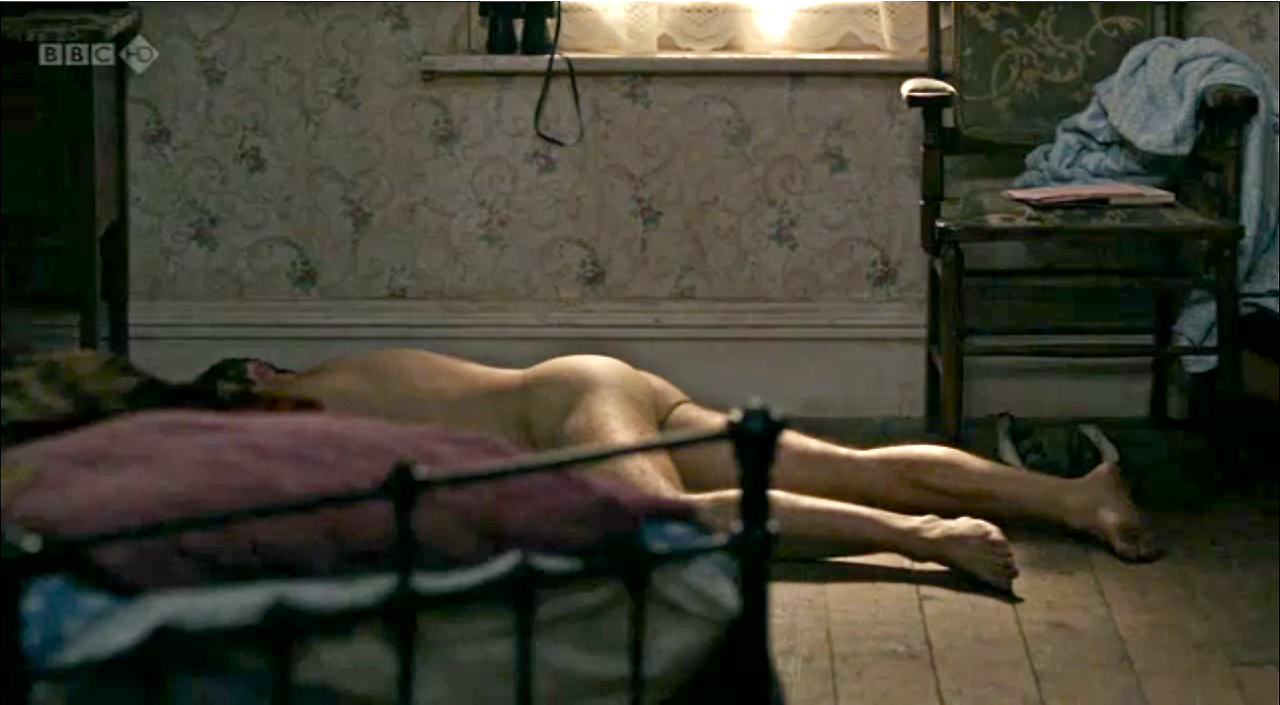 The finale opens with Mitchell in his cell in the police station, with Annie there at his side. He tries to explain why she needs to help him to get out, but she isn't buying into it. She is willing to shake the very roots of humanity so that there is some conclusion to a police investigation, there is justice. George arrives at the police station, only to be turned away. That is when we see Herrick in a car, dressed as a policeman. We are back with Mitchell and Annie, and Annie continues to whinge on about justice and the need for Mitchell to pay. Mitchell tries to explain about Lia's prophecy, and his fight to escape it to be with her. Suddenly the door opens, and Herrick is there break Mitchell out. Mitchell wants to know the secret of coming back, and Herrick agrees to tell him, but knocks him out instead.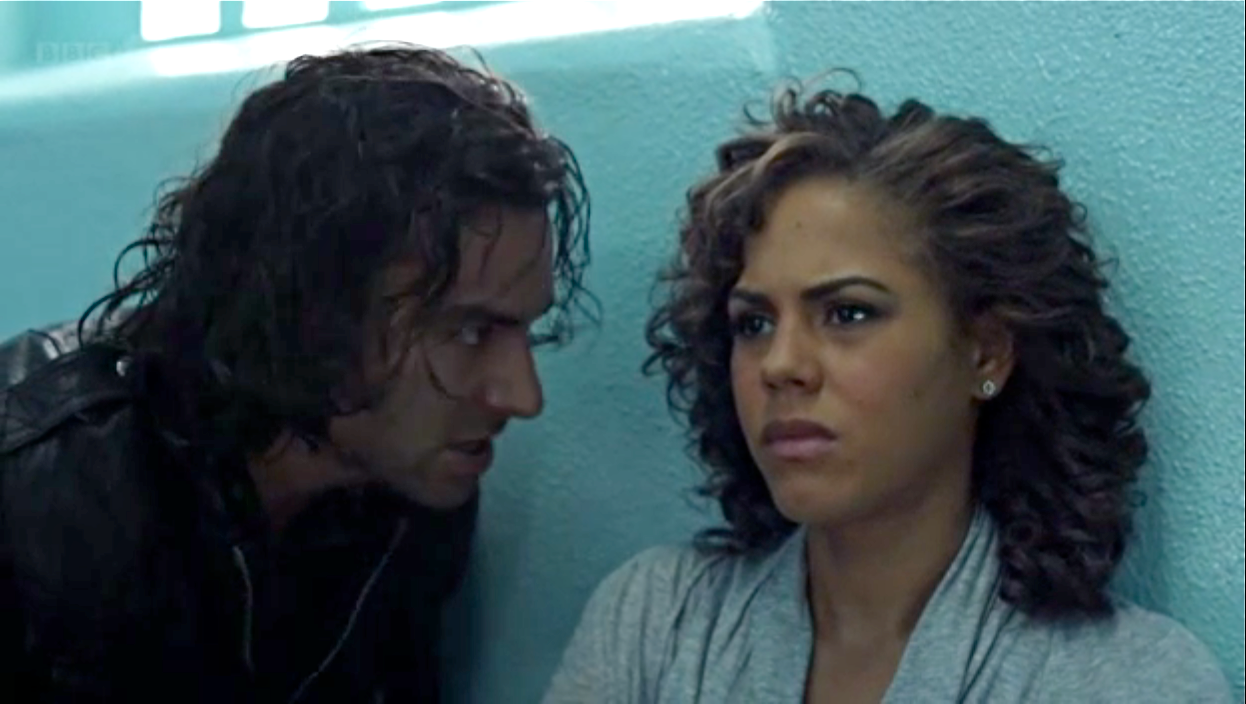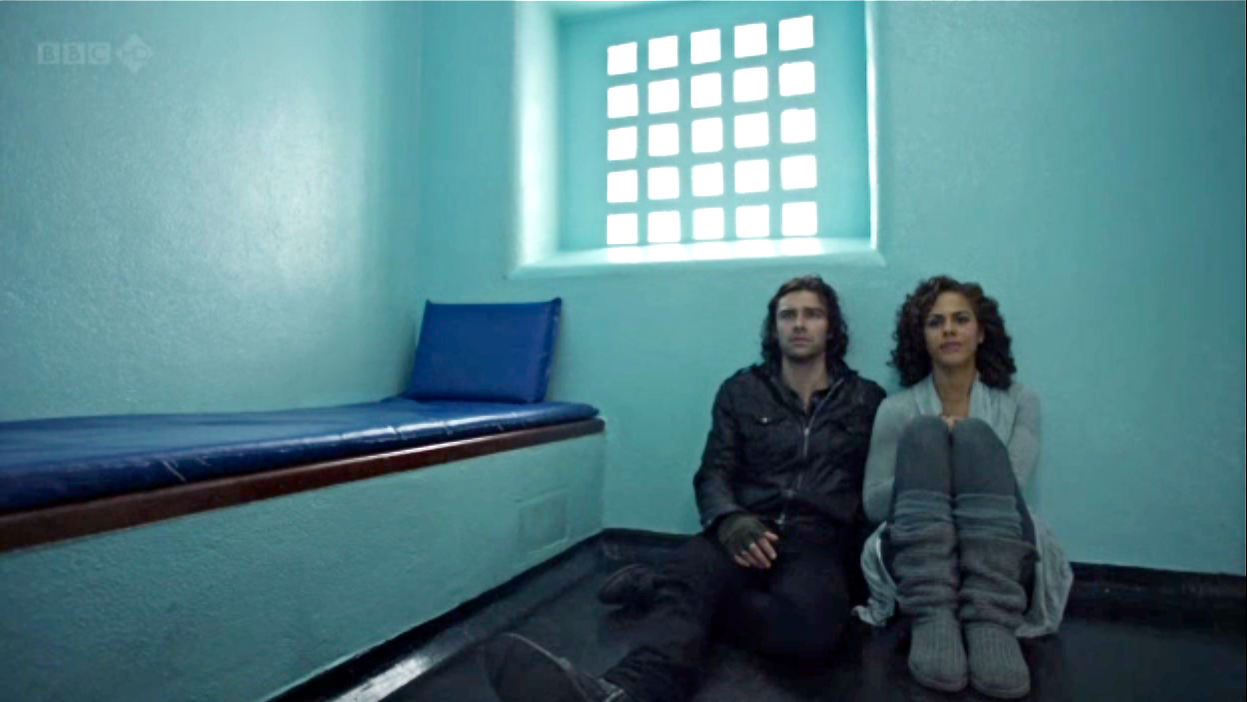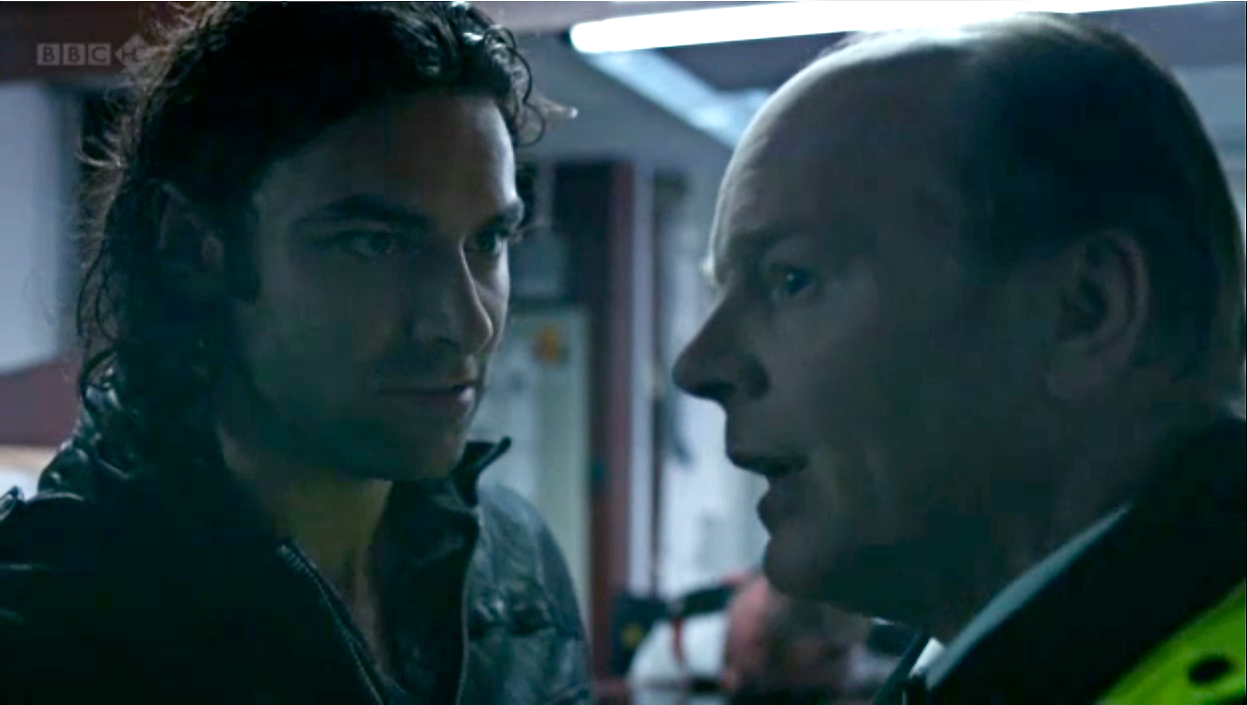 Back at the house, Tom returns home from the forrest, only to find the devastation that remains, including the naked body of his "father", MacNair. As he runs downstairs, he finds Nina's bleeding body passed out beside the phone. Back at the police station, they realize Mitchell is gone, and as Annie goes out to see what they are saying, she hears of the carnage at the house, and thinks one of the victims could be Nina. She is being rushed to the hospital. Annie goes there, only to find Nina fighting for her life, and a young policeman losing his battle. But his dead body sits up and sings a song for Annie, mentioning her by name, requesting she return to Purgatory. A door appears for the policeman to move through, and Annie walks with him.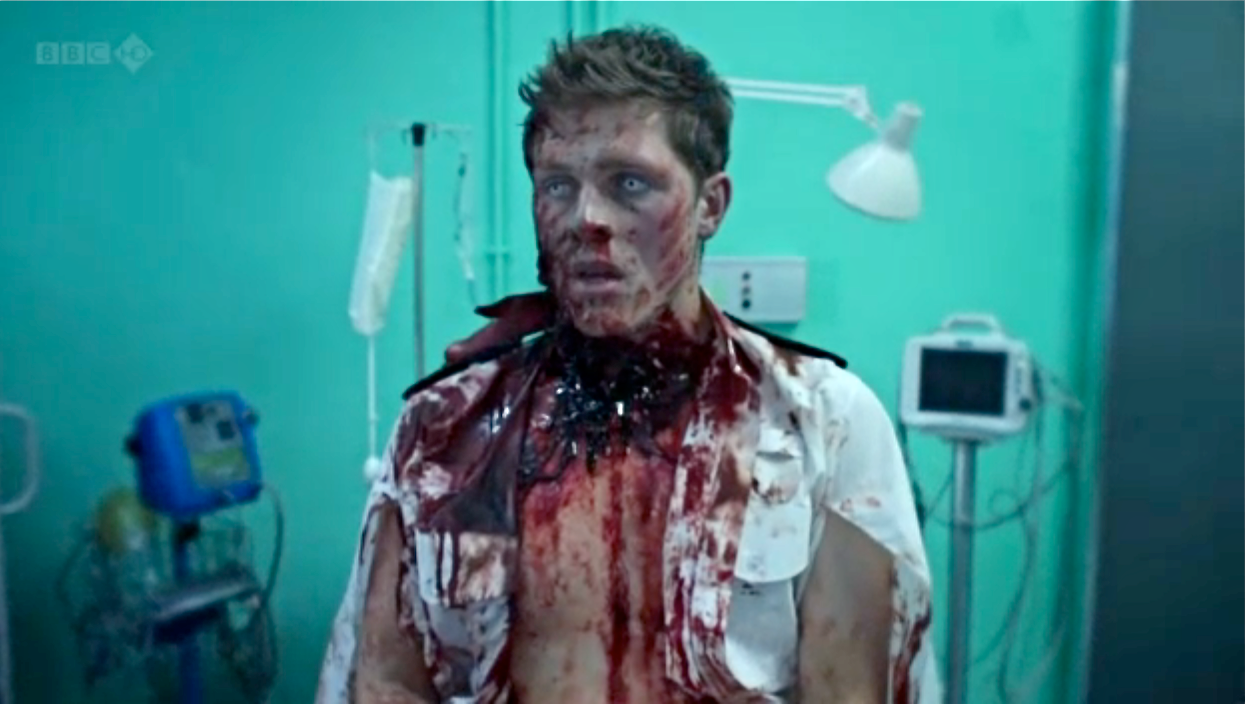 Next, we have MacNair reading the note he wrote to his son, Tom, before the activities of the night. He explains Herrick was the one who caused him to be a werewolf, the one he has been searching for all these years. He explains why he killed vampires, what drove him, all while Tom is burying his body. It was a fantastic scene acted brilliantly by Robson Green. MacNair wanted it all to end with him, but as we see Tom leaving a totem on the grave, and sharpening a stake, we know it will not be.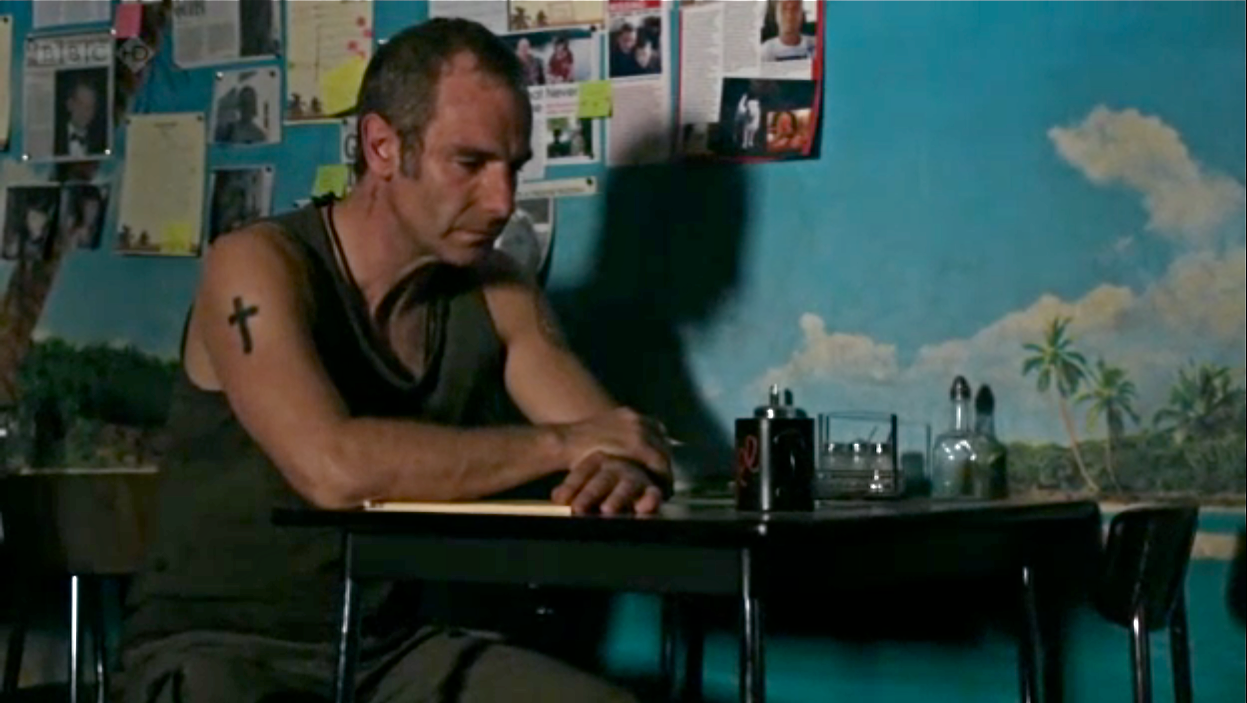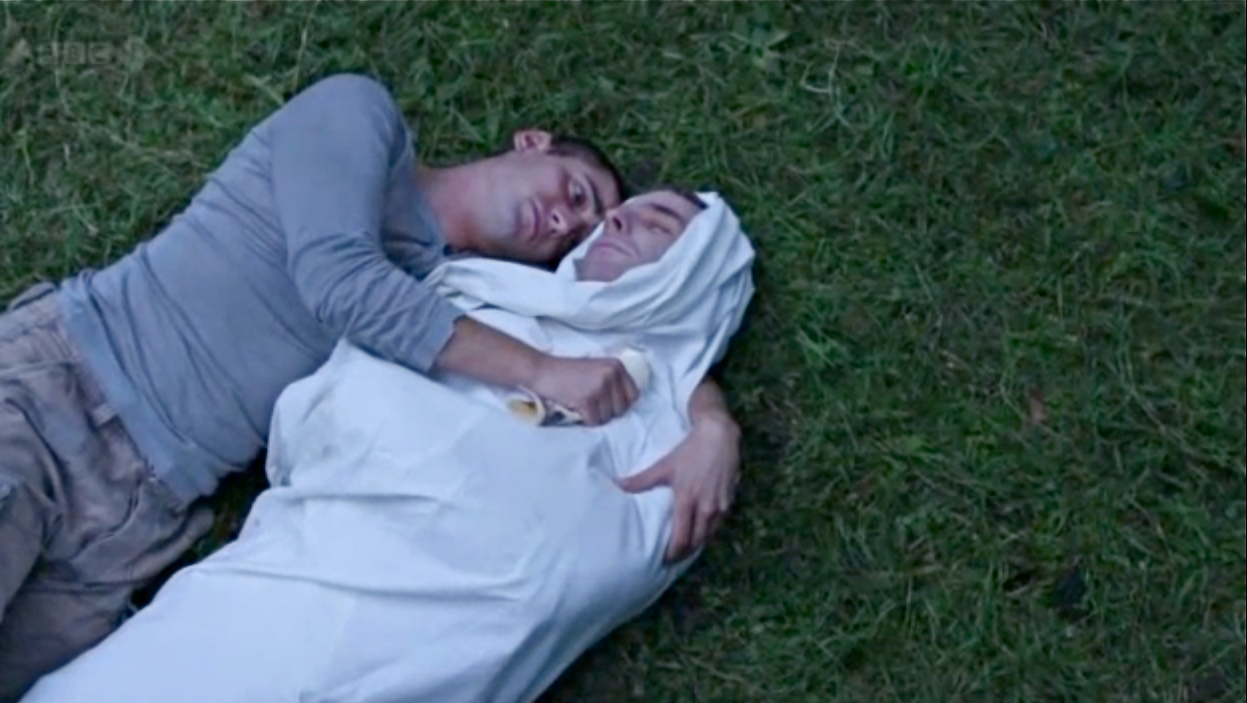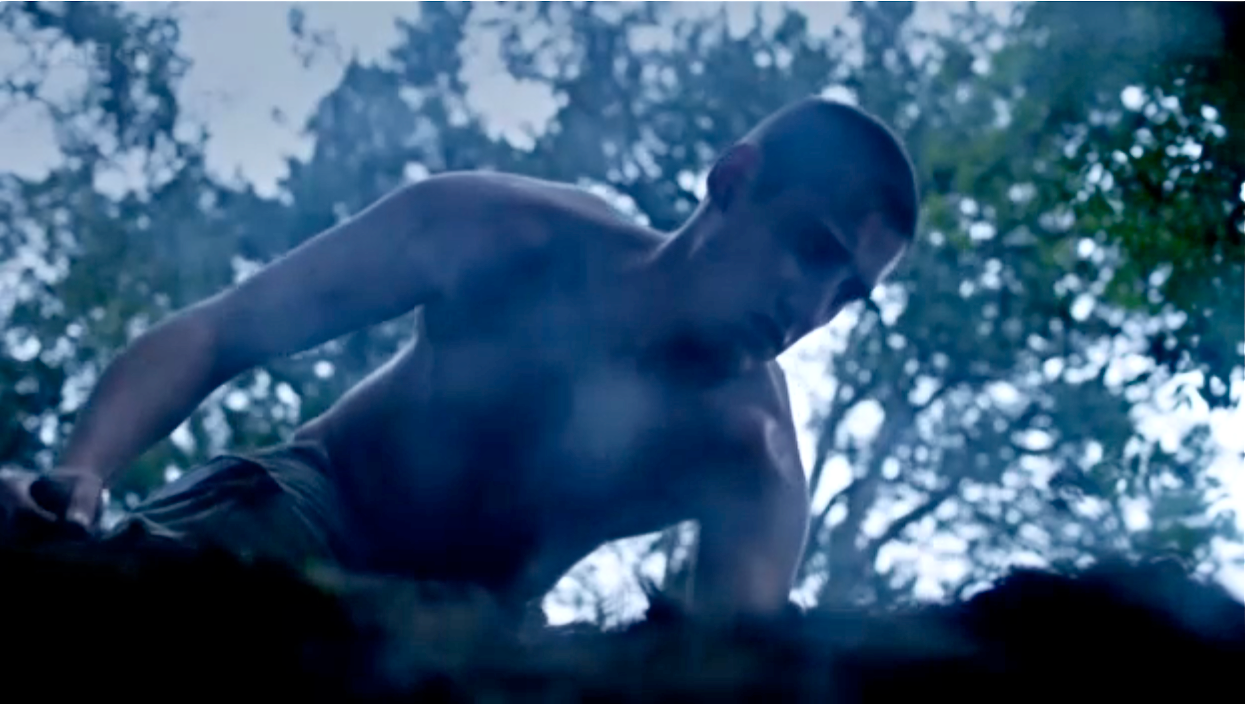 Mitchell wakes up in the cage used for the werewolves. Herrick is there, and they are talking about the very essence of their lives. Herrick finally admits he hates the vein of decency found in Mitchell, something he would like to eradicate so he can have a brethren in the vampiric fight. He points out that everyone has weaknesses. Loyalty is one of them. We cut to Annie, and she is found by Lia, who shows Annie a TV shot of Mitchell in the cage. Annie asks Lia what they can do, only to be told nothing. Mitchell tells Herrick there is no loyalty with him, only survivor instincts. He wants to survive. He'll side with Herrick, but not for long. Herrick tells him he will be the villain, and Mitchell points out he always was. To prove to Herrick his most recent change of loyalties, George is brought out by some vampire thugs and put in the cage with Mitchell. Annie is going a little crazy, realizing that George will be the prophecy, the wolf-shaped bullet. And Lia is a bit too excited.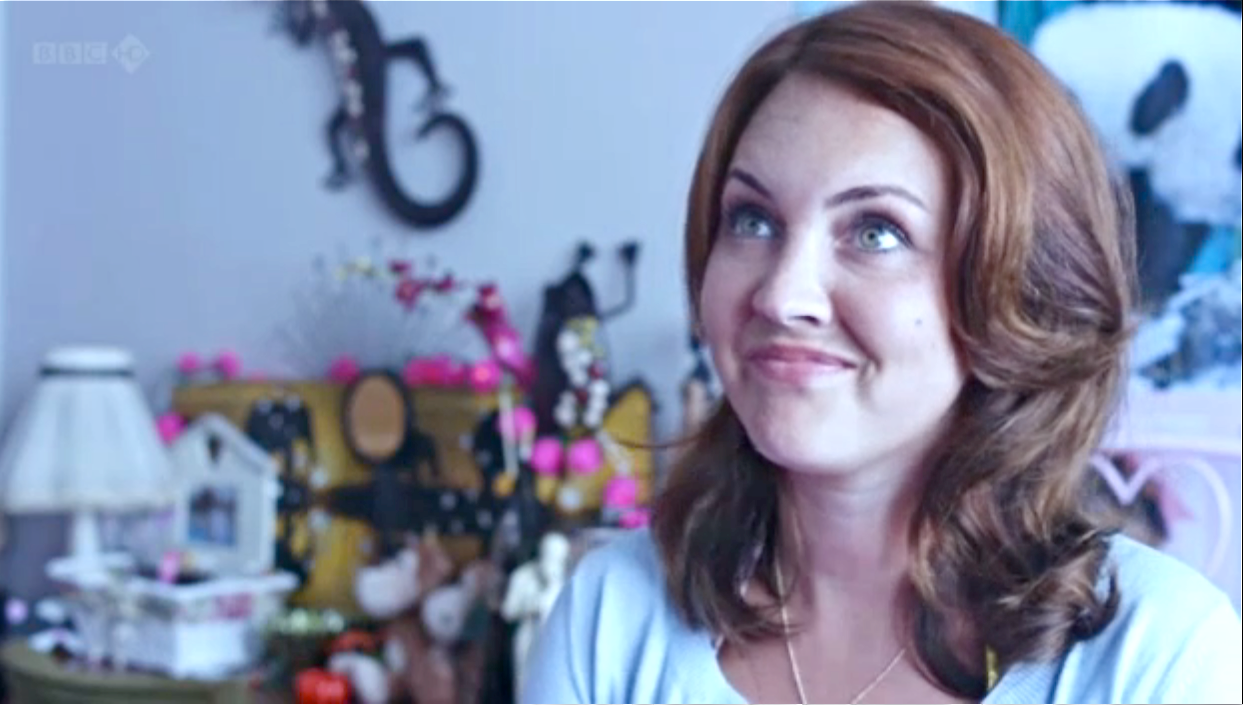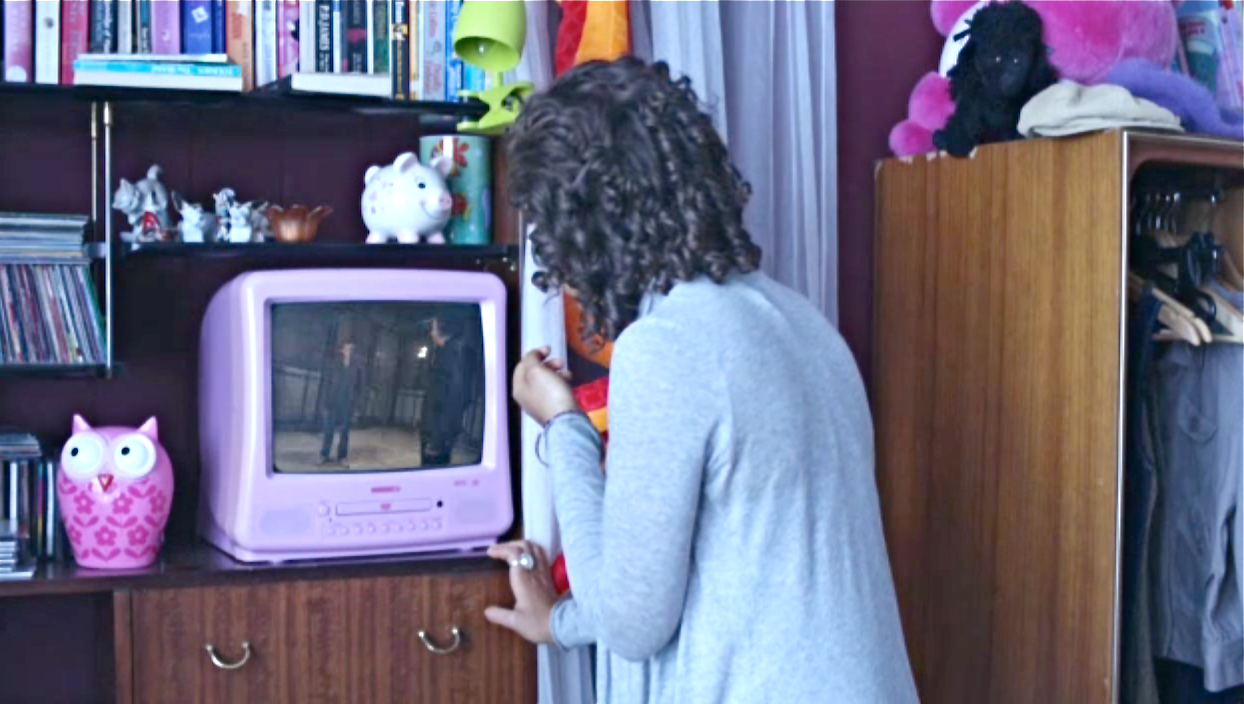 Back in the cage, Herrick decides he wants a fight, one that Mitchell and George are not delivering. He tells George that Mitchell is the killer, and George is not surprised. Back to Annie, she is perplexed, trying to figure out why Lia called her to join her. Lia admits to making it up, just wanting to screw with Mitchell's head. It was all made up, there was no prophecy. Back to the boys, Herrick is looking for a way to get to George, when he reveals he thinks he killed Nina, stabbing her in the kidneys. George freaks out, understandably. Herrick explains it was Mitchell who lit the fuse of Herrick's return, all to get the secret of post-wolfen life. He makes it clear to George that it is Mitchell's fault Nina and the baby are dead. He tries to stoke the fire of hate, of fear, to make George fight. He succeeds, and George attacks Mitchell. While they are battling in the cage, Tom arrives, bent on revenge of his father's murder. he picks off the thugs with ease, and goes for Herrick. He almost kills him, but is stopped by Mitchell, threatening to kill George unless Tom let's Herrick go. As Herrick goes for the car, Mitchell frees the two werewolves, but not before he is disowned by George, in a heartbreaking scene.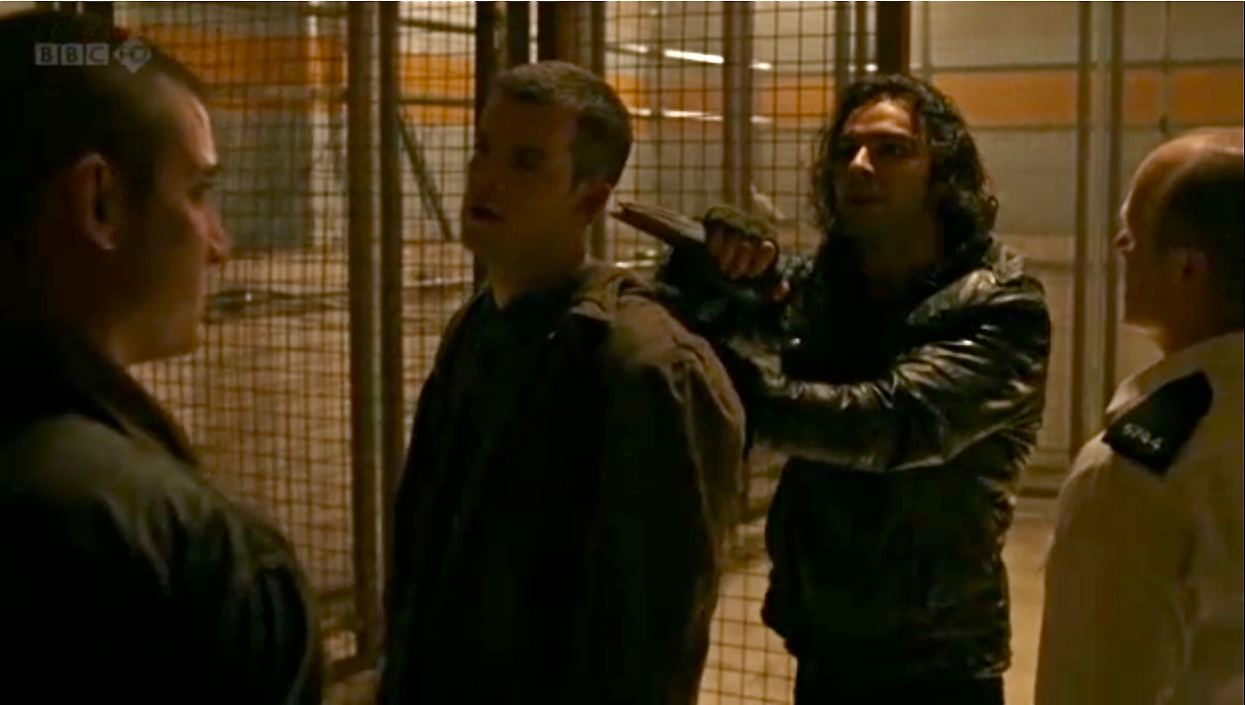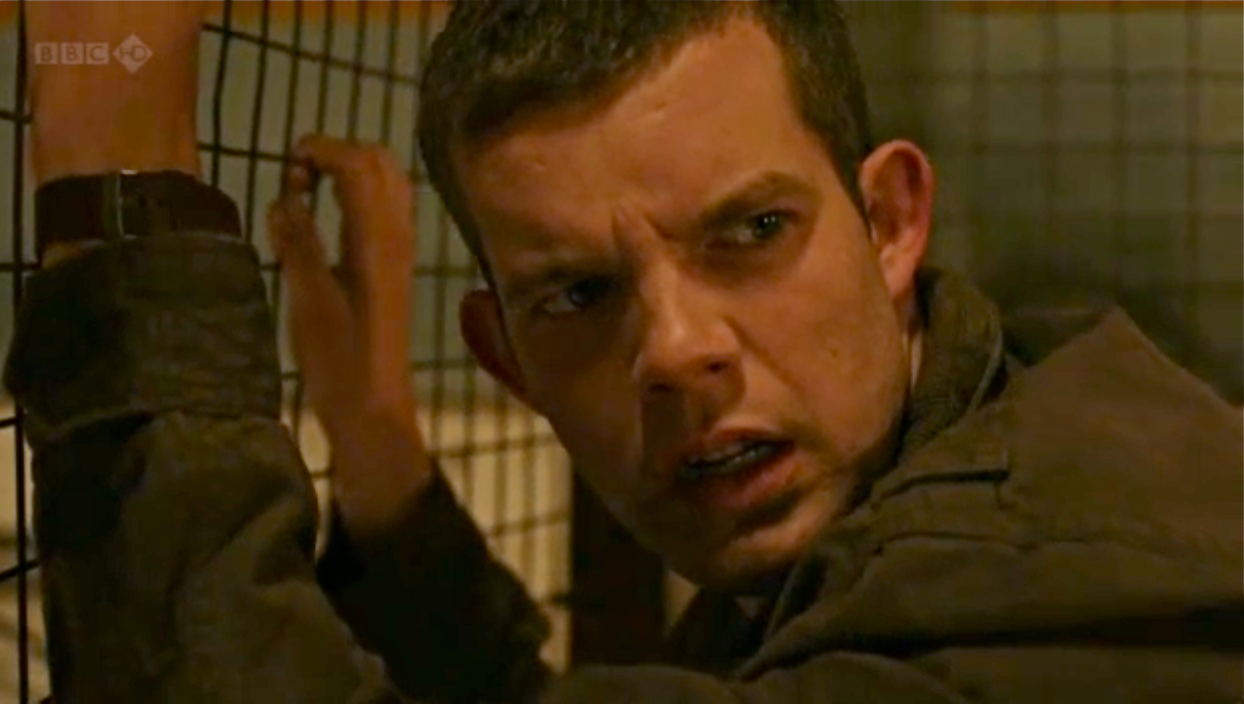 Back to the ladies, we are finally getting a complete picture of Lia, who plotted all of this just to get revenge on Mitchell for her death in the Box Tunnel Massacre. They are in Lia's bedroom, discussing her pain, her loss, and the pain of her family. Unfortunately, Nina was just collateral damage in Lia's big plan. Annie doesn't know what she expects, as she doesn't think she will get either remorse or heartbreak from the vampire. She points that out to Lia, and talks about hanging with Nina in the afterlife, watching George. Lia isn't sure about that, but Annie is sure, she wants Lia to watch as George copes with the loss of the love of his life, and the baby. Then she tells the truth, that Lia is way out of her depth, engulfed in hate with no real control over the plan. She needs to let Annie go back to Nina, to be at her side. They part, Lia admitting "Revenge kinda sucks. Who knew?"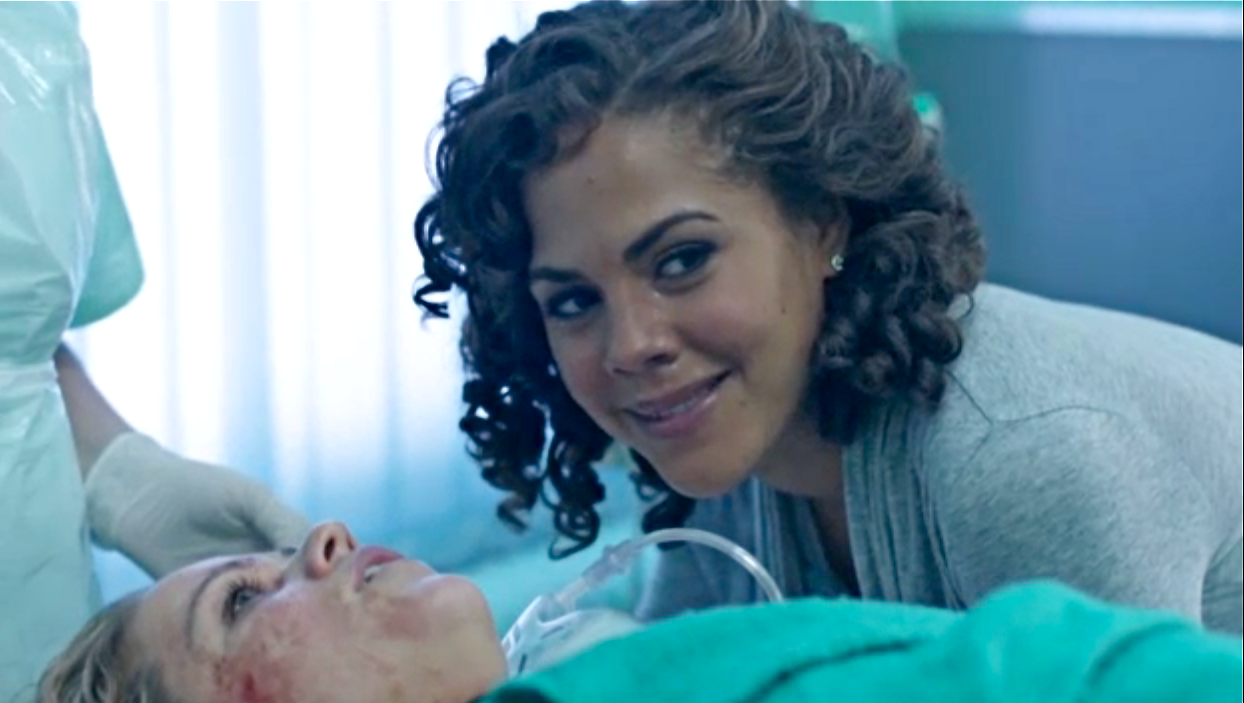 Annie is with Nina, who is failing. Annie whispers something, and there is a big gasp for air. George and Tom break into the treatment room, but are stopped. George sees Annie, who smiles and nods, and George knows it will be OK. Mitchell parks the car on the beach in Wales, with Herrick at his side. They take a moment to speak to one another. Herrick starts to tell Mitchell the secret of his return from the werewolf attack, and he stops him, no longer interested. He has lost all that matter to him, in Annie and George. Herrick looks toward the future, while Mitchell still laments the past. Mitchell wants to give Herrick something, and they look out at the sunrise together. Holy crap, what did Mitchell just do?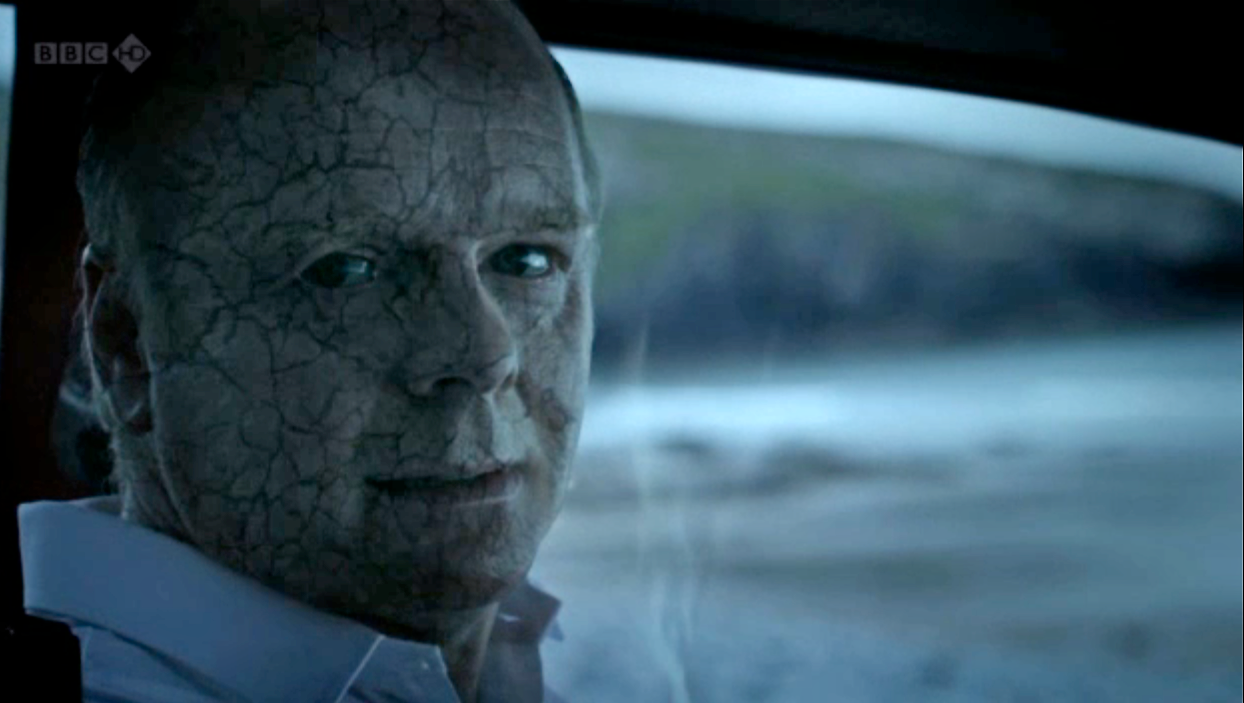 And there is still 20 minutes left to the show! Oh Em Gee!!!! I am loosing my mind. This is a fantastic finale, and the acting is just exceptional. Aidan Turner, Russell Tovey, Lenora Crichlow and Sinéad Keenan are amazing in it, with great support form others, including my favorite, Robson Green.