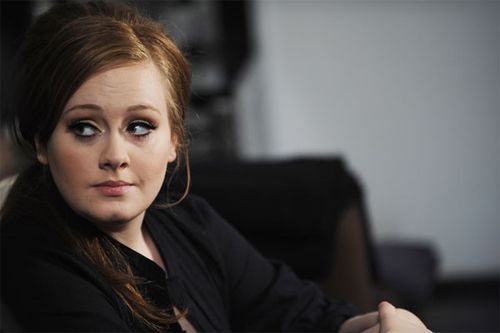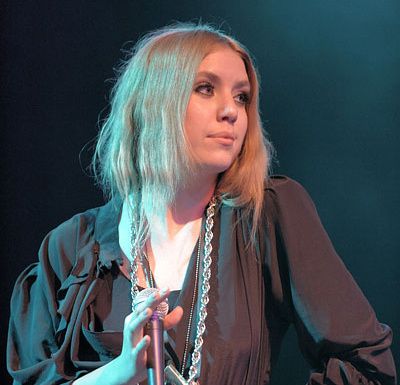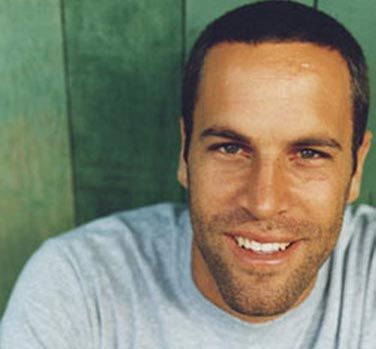 Clockwise from top: Adele, Eric Carmen, Jack Johnson, Aretha Franklin and Lykke Li.
The episode starts with a classic scene in the Glee-room, talking about the need for money to make it to Nationals. Mr. Shu came up with his own brilliant idea - the sale of salt water taffy. There was a collective eyeroll. We cut to Sue in her office, talking to a group that includes Sandy Ryerson, Dustin Goolsby and Terri Schuester. Sue is trying to focus their attention on the hate for Will Shuester or the Glee club. Ryerson was the former coach, and is still bitter. Terri hates the club and the kids, and Dustin, the coach of Vocal Adrenaline, just wants to screw with Shue's mind. The Legion of Doom is born. Back in the chorus room, the need for money expands, as Arty, Brittany, Tina and Mike are part of the Brainiacs, the academic team for McKinley.
Will is on a date with Holly Holiday, the endlessly hip chick who convinces him to dump the taffy and do a benefit at the school, to raise money for both the New Directions and for the Brainiacs. They have qualified for the scholastic competition Nationals. They made it with the astute knowledge of Brittany of a special category, Feline Diseases. The evening has a theme, A Night of Neglect, focusing on neglected artists. They won with the final question, Artie's category, White Rappers.
Vocal Adrenaline star Sunshine offer's her services to the kids, as well as her over 600 Twitter followers, and Rachel and Mercedes are battling for the final slot. Sunshine auditions with the song she feels is appropriate, Eric Carmen's 1975 hit,
All by Myself
. OK, she thinks she is singing Celine Dion, but I like Eric's better. It was written by Carmen but the verse borrows heavily from the second movement (Adagio Sostenuto) of Sergei Rachmaninoff's
Piano Concerto No. 2 in C minor
.
Sunshine wins. Mr. Shue walks in on Ms. Pillsbury being incredibly driven by her OCD, and she admits Carl is gone, and is asking for an annulment. After all, they never did "it." They have a lovely moment, and he promises to be there for her. Sue is meeting with the Legion of Doom, and tells Dustin Goolsby to go after Holly, to break up she and Mr. Shue. He goes to work, and insults Shue's hand size. Cause, size matters. Lauren sees Mercedes stepping into the background, and offers to be her manager, and to enact some diva demands. She thinks it will gain her the respect she deserves. The demands include a puppy to dry her hands on, a new one each time...
At the school the night of the event, they discover Sunshine and her 600 followers will not be showing up, they only have about 6 people in the audience. While they toy with the idea of not performing, Finn decides they must give those six people their best. Tina is up first, and is inundated with heckling from the crowd, headed up by Sue's peeps. She sings
I Follow Rivers
, the latest single from Sweden's Lykke Li.
Although panic hits the kids, Mr. Shue steps up, and tells them they must go on. Mike is going next, and he is going to dance to Jack Johnson singing
Bubble Toes
.
It is a fantastic number, and I'd love to see more from him. Holly pulls aside three of the hecklers, and tells them there is ramifications to being mean, and they decide to go home. Next on the program is Holly, singing Turning Tables is a song by Adele, the brilliant British singer/songwriter and co-written by Ryan Tedder.
Thus she proves she is not a third the singer of Adele. This leaves Ryerson to heckle alone, which makes Sue pull him aside. when he comes back, Mercedes, who talked to Rachel about respect, and decides to join the kids. She makes one last demand, that they kids all go out to watch her. She sings
Ain't No Way
is a song written by singer-songwriter Carolyn Franklin and sung by her sister Aretha.
After the song, Mercedes and Rachel have a touching moment. Mr. Shue and Holly, on the other hand, do not. They, in fact, break up, as she is taking a teaching job in Cleveland. But she tells him that he loves another, and with her assistance, she is now available. She knows about Ms. Pillsbury... The Legion of Doom are meeting, as Ryerson and Goolsby have disappointed Sue, so she is sending in Terri next to ruin Mr. Sue's day....