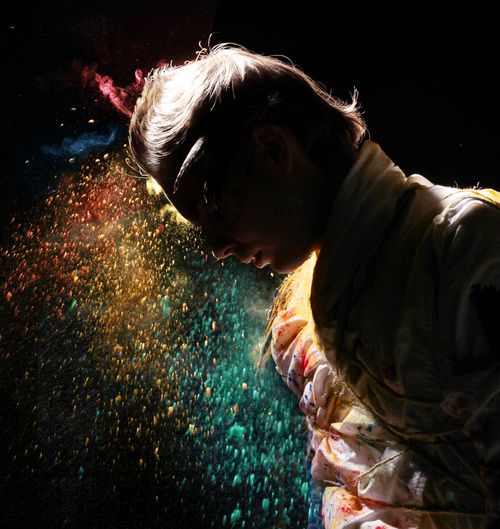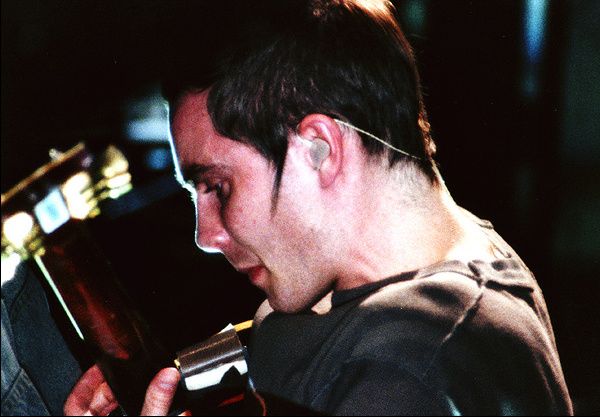 Today is the birthday of Jón Þór Birgisson, better known to his fans as Jónsi, the amazing solo artist, lead singer for the band Sigur Rós, and half of Jónsi & Alex, creative collaborators, as well as collaborators in life. Jónsi was born in Iceland in 36 years ago. By the time he was 20, he was fronting bands in his native country, sometimes more than one at a time. In 1994, he started playing with Sigur Rós, a bond that still exists today. They gained fame playing a certain type of post-rock, modern techno ambient music that was different than much of the music that was out there, becoming the darlings of many of the music critics. Their music was original and beautiful.
Viorar Vel Til Loftarasa
is an example of the music they made, as well as the intense videos as well.
Jónsi played with the band as an out and proud gay man, and when he started seeing Alex Somers, an artist in his own right, they quickly started collaborating on a variety of projects, from visual arts to music projects.
The first of the music projects was
Riceboy Sleeps
. It was released by Jónsi and Alex 2009, and this would be a great example of their work,
Stokkseyri
.
In 2010, Jónsi released his first solo album,
Go
. It includes some amazing music, much of it played by Jónsi himself. The single off the album was
Go Do
, an super song that makes me smile still, whether I am playing it on my iPod, or hearing it as part of an automobile commercial. Here is a live version of the song, played at the Wiltern Theater.
You can rent or buy the video for his live show at the Wiltern on iTunes
here
. it is incredible, and something I had to purchase, and am so very happy I did. YOu can find out more about him at this official website
here
. You can wish him a "happy birthday" on Twitter
here
, or purchase his
solo debut
or
Riceboy Sleeps
. I bet Jónsi would appreciate any of those options for a birthday present!