The final 20 minutes of the finale that kept me on the edge of my seat!
After we leave Mitchell at the beach with the empty car that once contained him and Herrick, now just a few ashes, we return to a police office, where a glum looking trio of suited men come in to shut down the investigations into the massacre, as it has been solved, no thanks to the incompetence of the staff, who are now unemployed. He is amazingly other-worldly, and more than just a bit snarky. I kinda like him.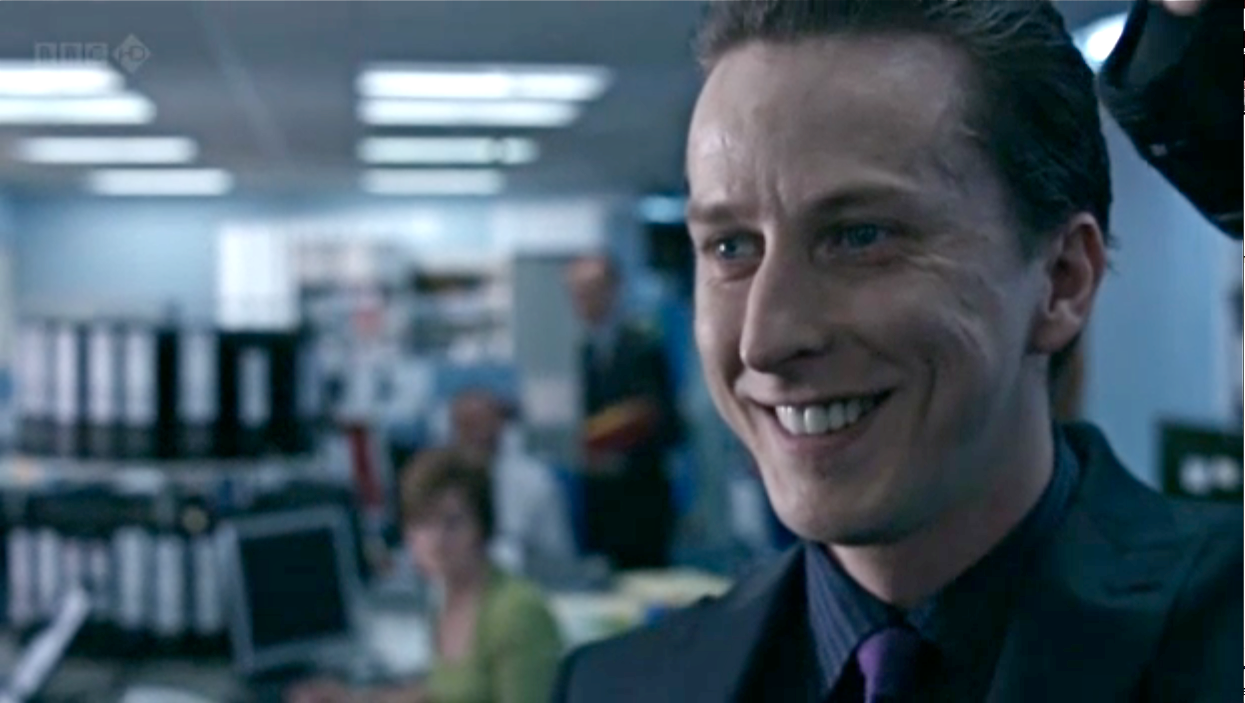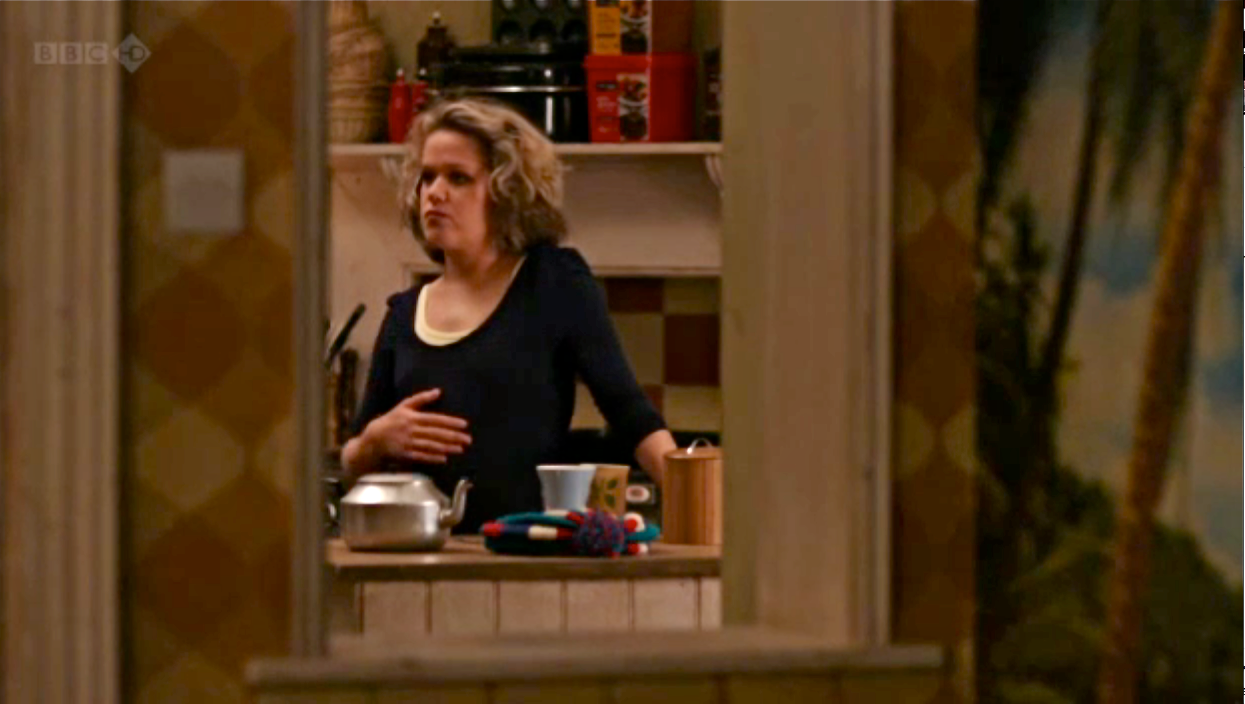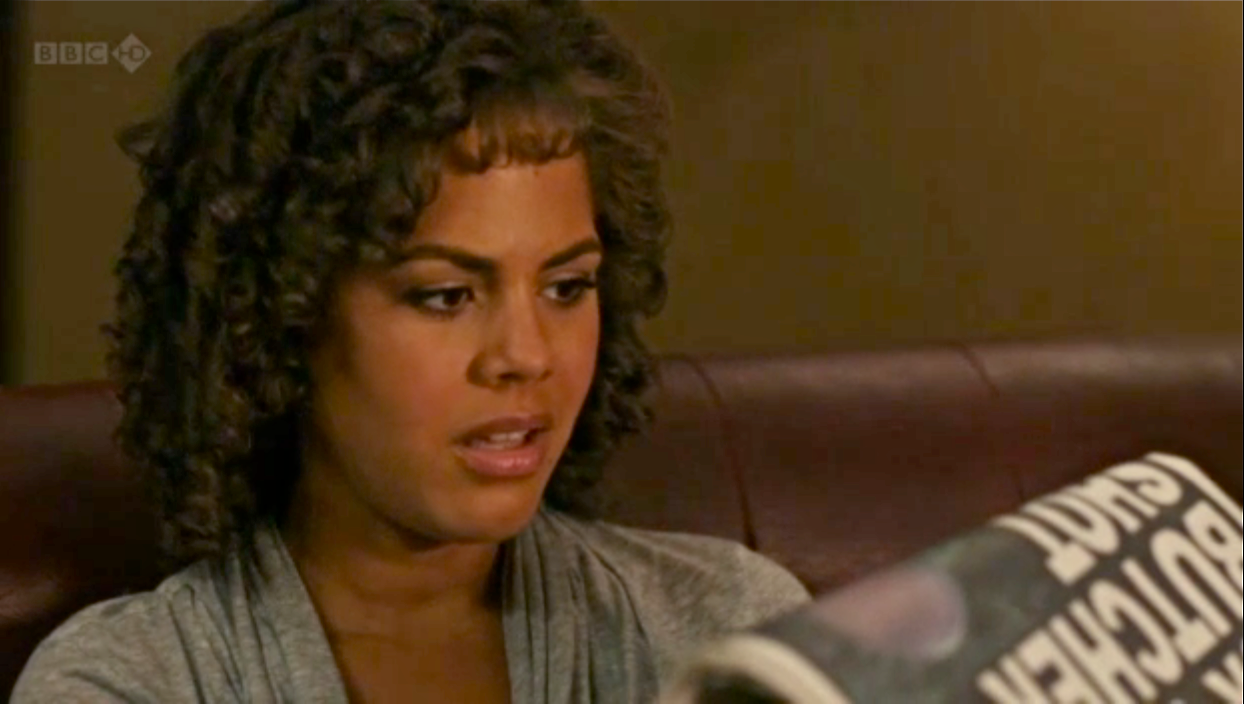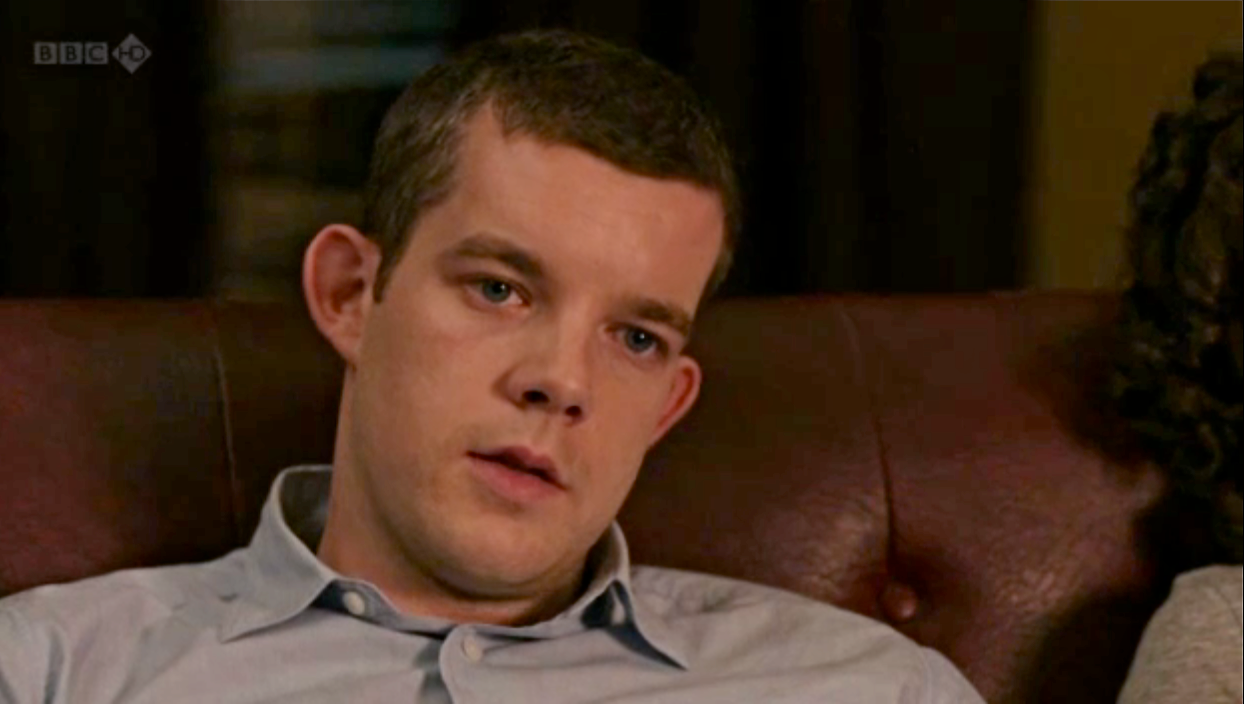 Annie and George are on the sofa, reading the paper about the "killer" of the Box Tunnel Massacre, whom they know for a fact is not guilty. They discuss how vampires can clean any mess, and think perhaps Herrick is behind it. Nina is in the kitchen, fixing some tea, looking very pregnant. Suddenly, Mitchell is outside, and hey invite him in. What does he want? He pulls out a stake, and wants George to kill him. He's tired of living, his life. Nina laughs, saying "Vampires and their inscrutable bullshit..." She thinks they are all blood-enfused drama queens, but Mitchell explains George has to do it to disown him, to break the bond they have. It is not Herrick behind the cover up, but those who are will expect something in return, and Mitchell doesn't want it to involve them. The trio retreat to the kitchen without their vampire friend to discuss it all.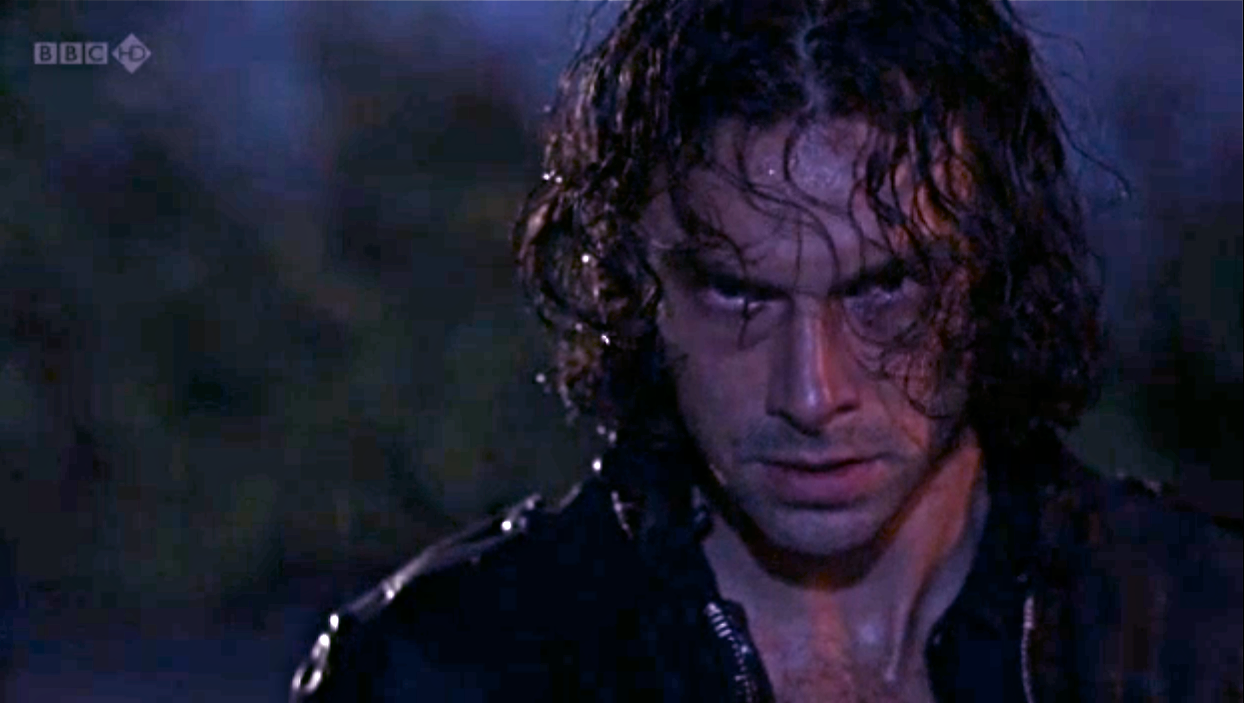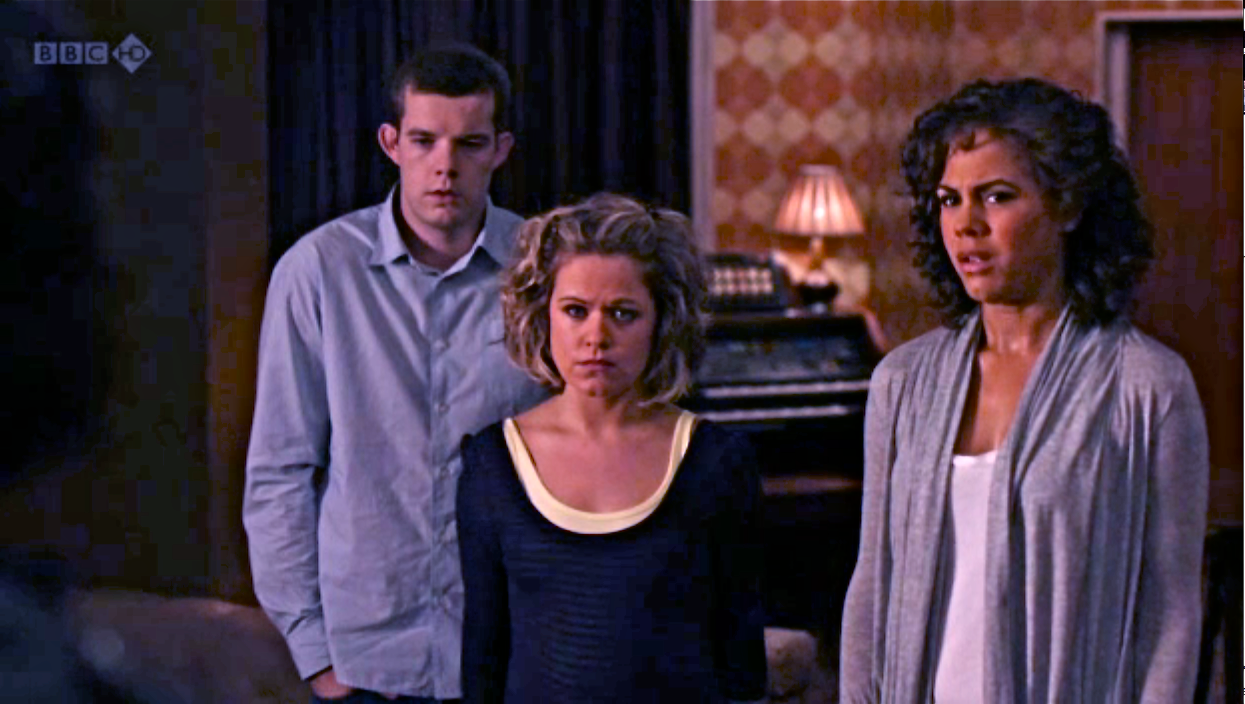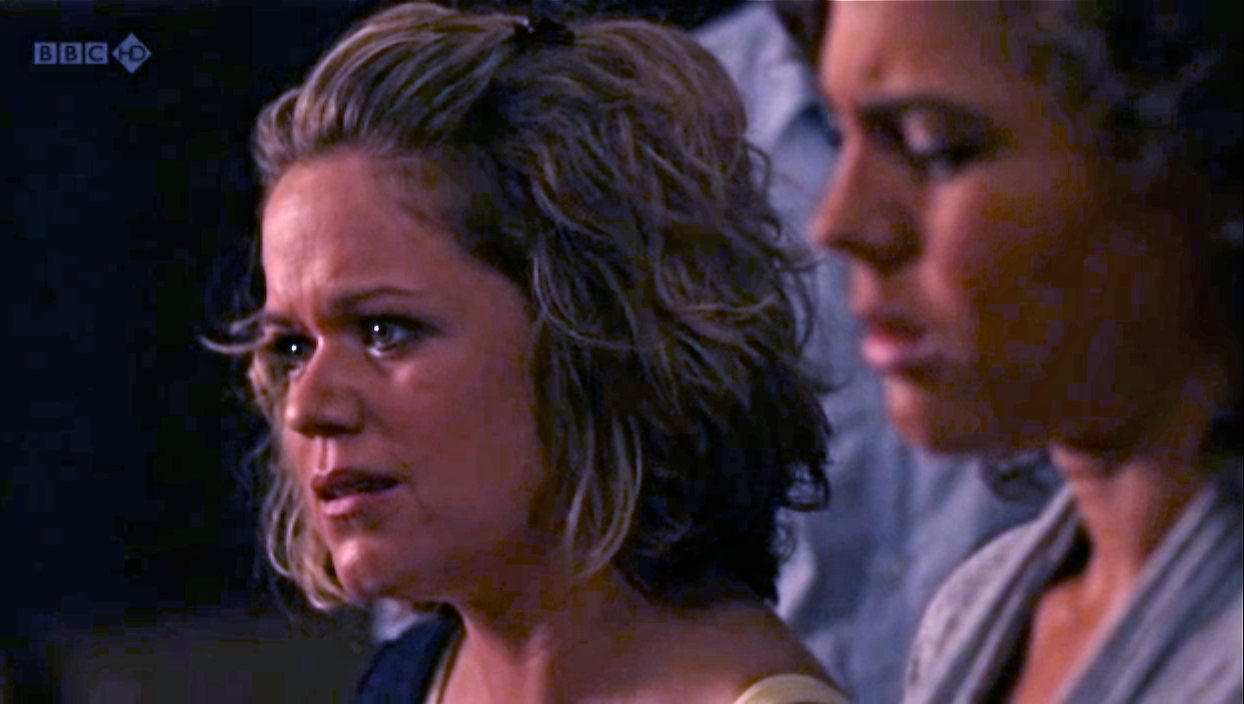 They ponder the motivation of killing him, and the pain it will put on George. But if they let him go, will the next death be on their hands? George goes out to talk to Mitchell, who just is tired of killing, and wants it to stop. He is the shell of who he once was, with too many memories, too much sadness. That isn't working, so he changes tactics, and mentions how sorry he felt for the poor, unfortunate wolf-boy. The smart, savvy and handsome vampire would never really opt to hang with a doggie-boy that was, well, pathetic, needy.... Willing to put up with anything to hang with the cool guy. No, that wasn't true, he is just sad and knows there will be more death, more pain. He sees the victims, it hurts. George knows what he must do, and prepares for it. Annie kisses him goodbye as she tells her she was the love of his life. e asks Nina to take care of George and the baby. As George prepares to strike, a loudspeaker interrupts.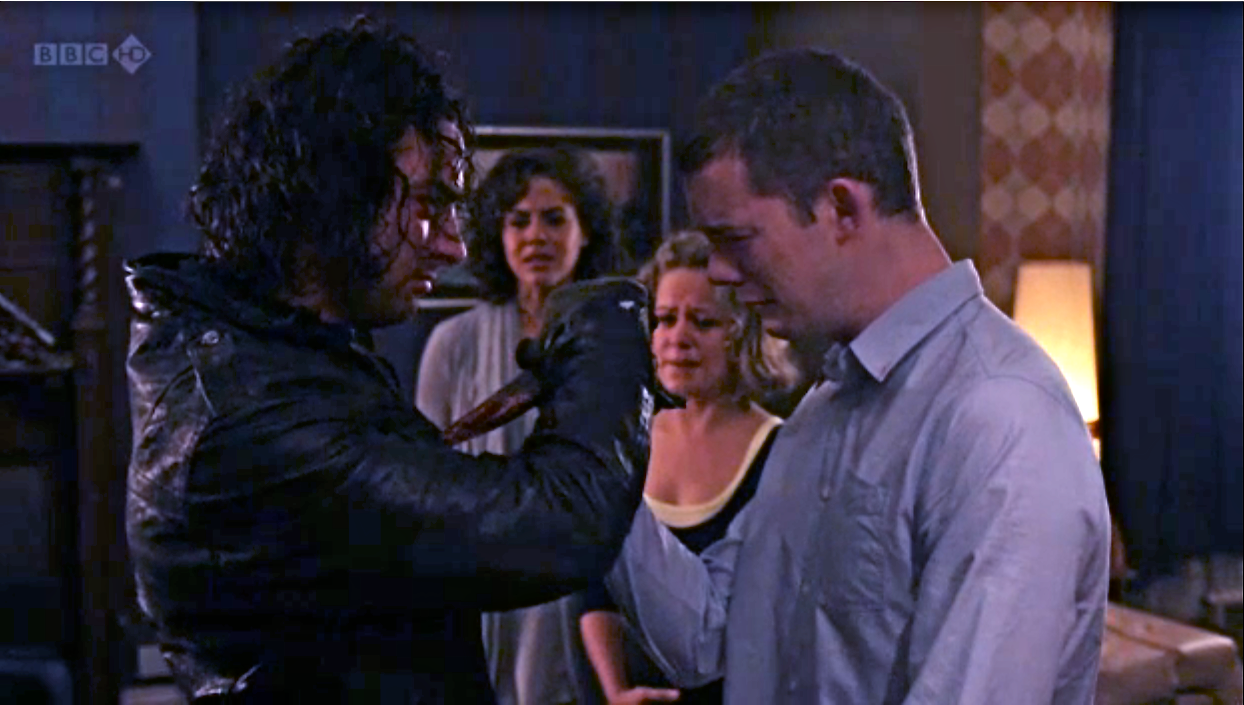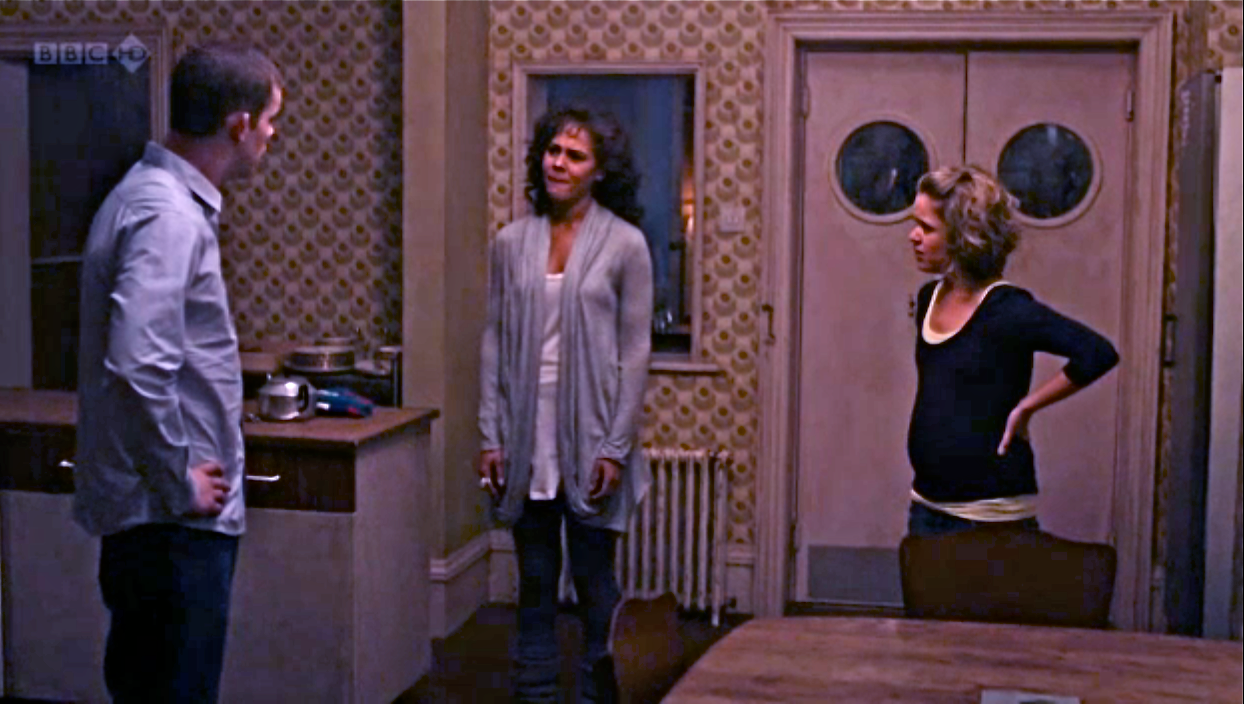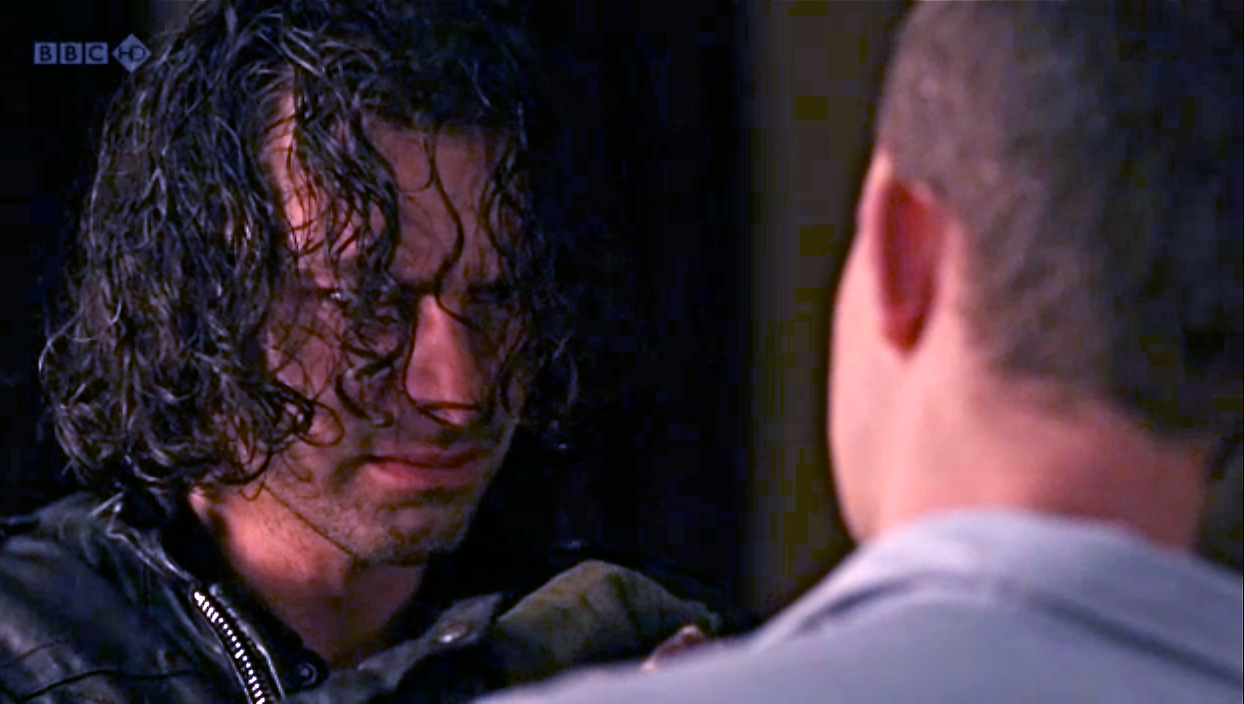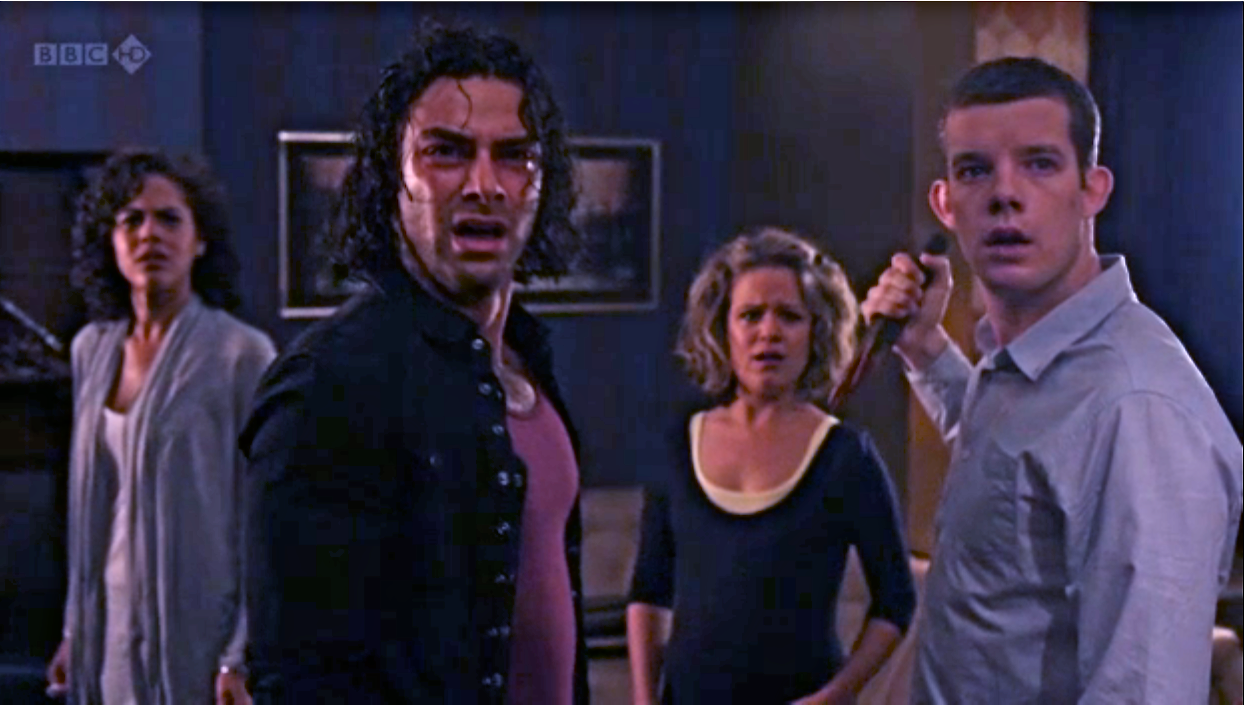 The man in charge, a vampire "Old One," comes in. He shut down the investigation before. His name is Wyndham, and he is the new power in town. He is taking Mitchell away, to be his attack dog. He says no, and he will crucify George and Nina, in public. He will keep Annie around, cause she is more powerful than even she knows. And the werewolves, they are making history, with the baby. He mentions the other elders wanted to cull them, but he wants to see what happens. He wants them to spread his word, that the "Age of the Vampire" has begun.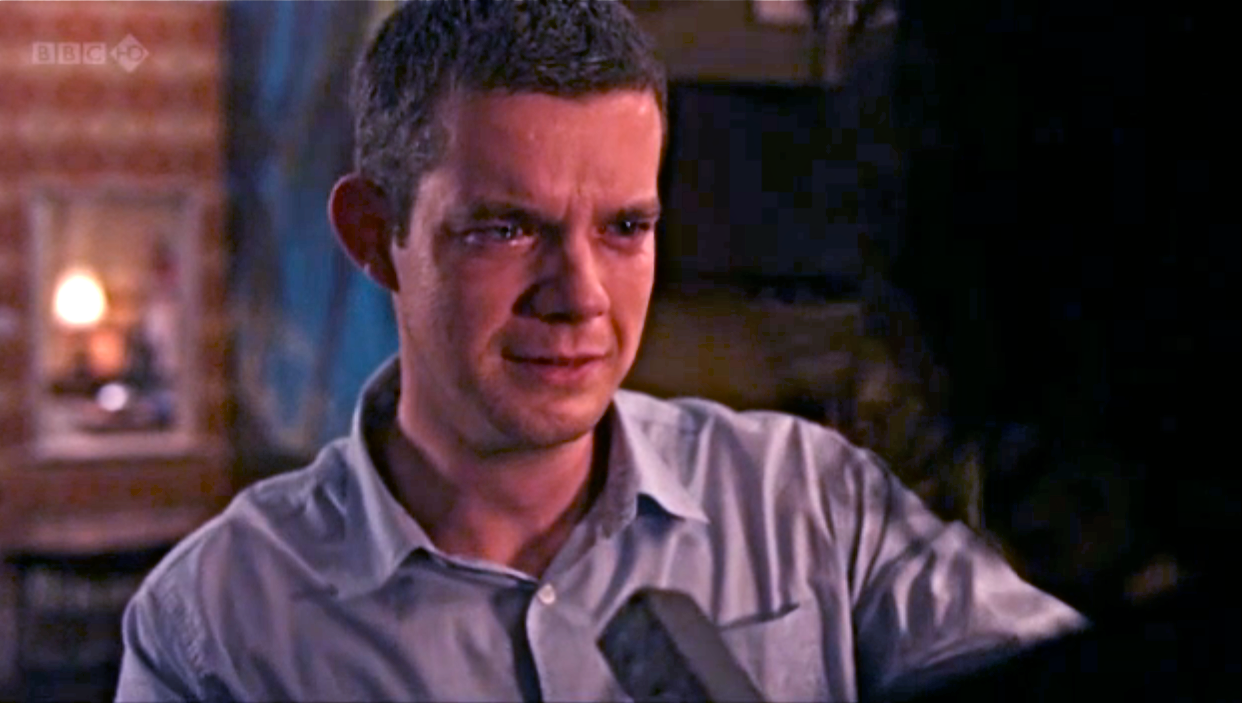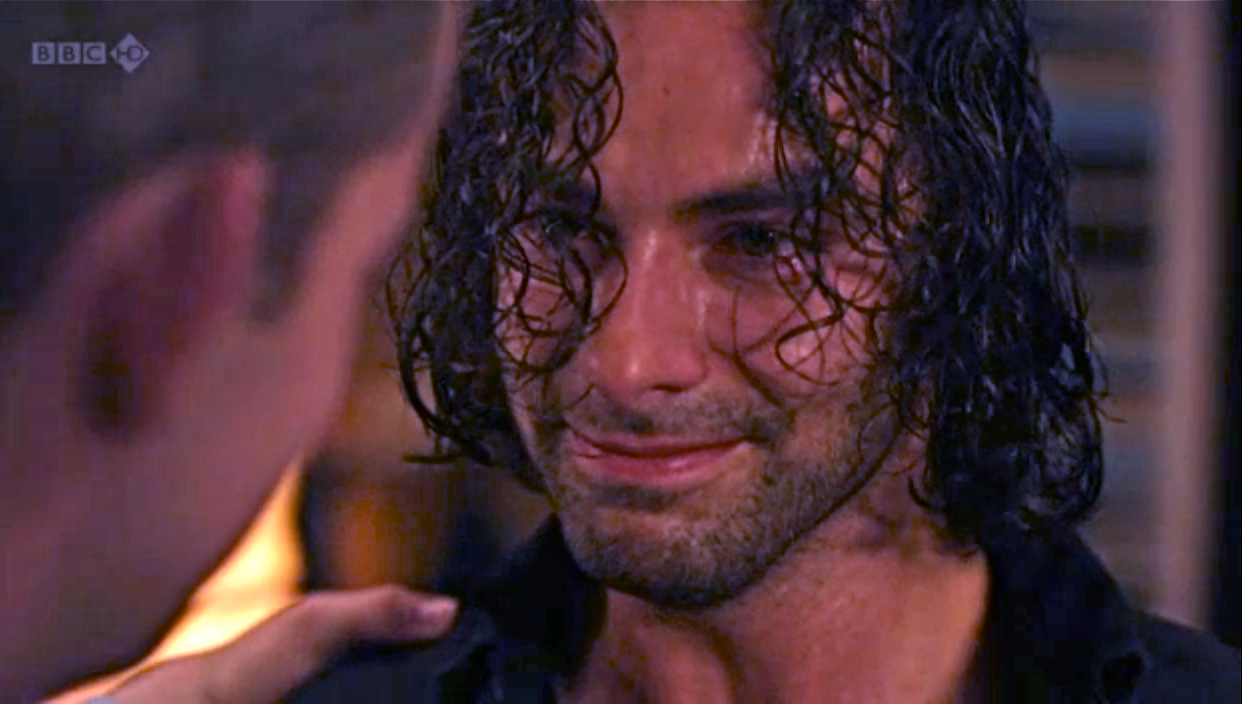 George picks up the stake, and seems to brandish it in Wyndham's direction. The vampire scoffs, until George stakes Mitchell, telling him it is because he loves him. Mitchell smiles, and agrees. Soon, he beautiful vampire turns to dust and smoke.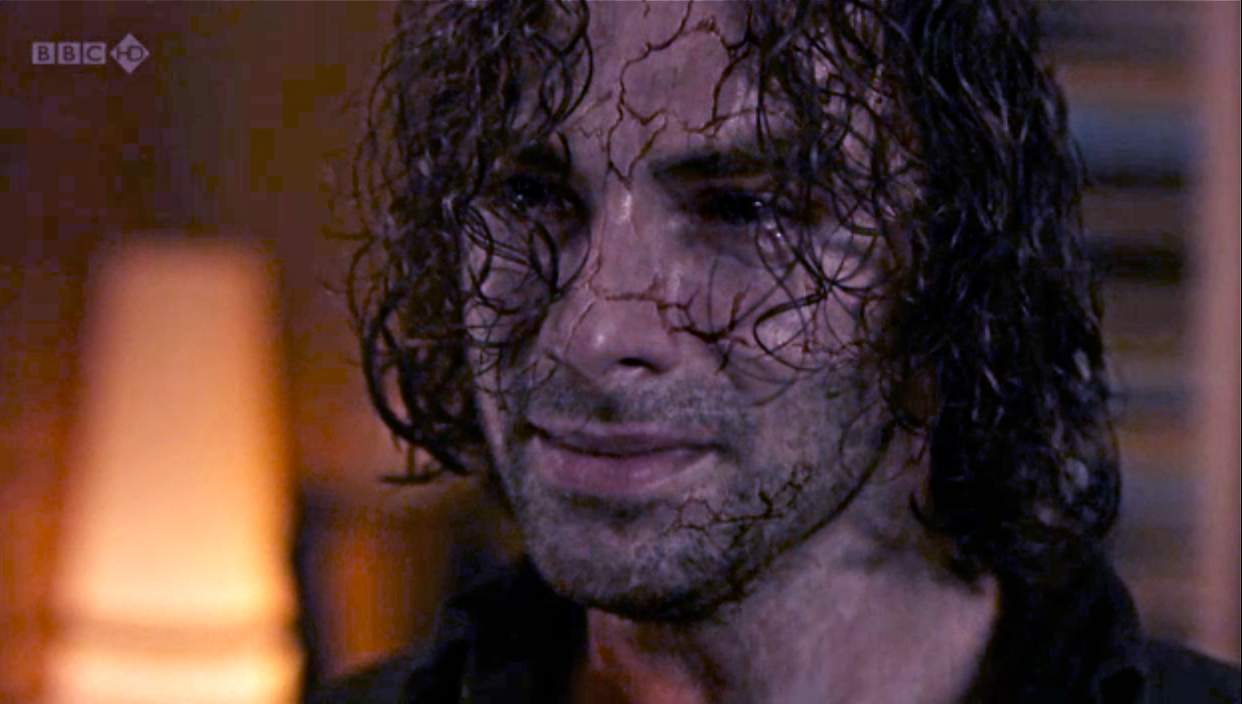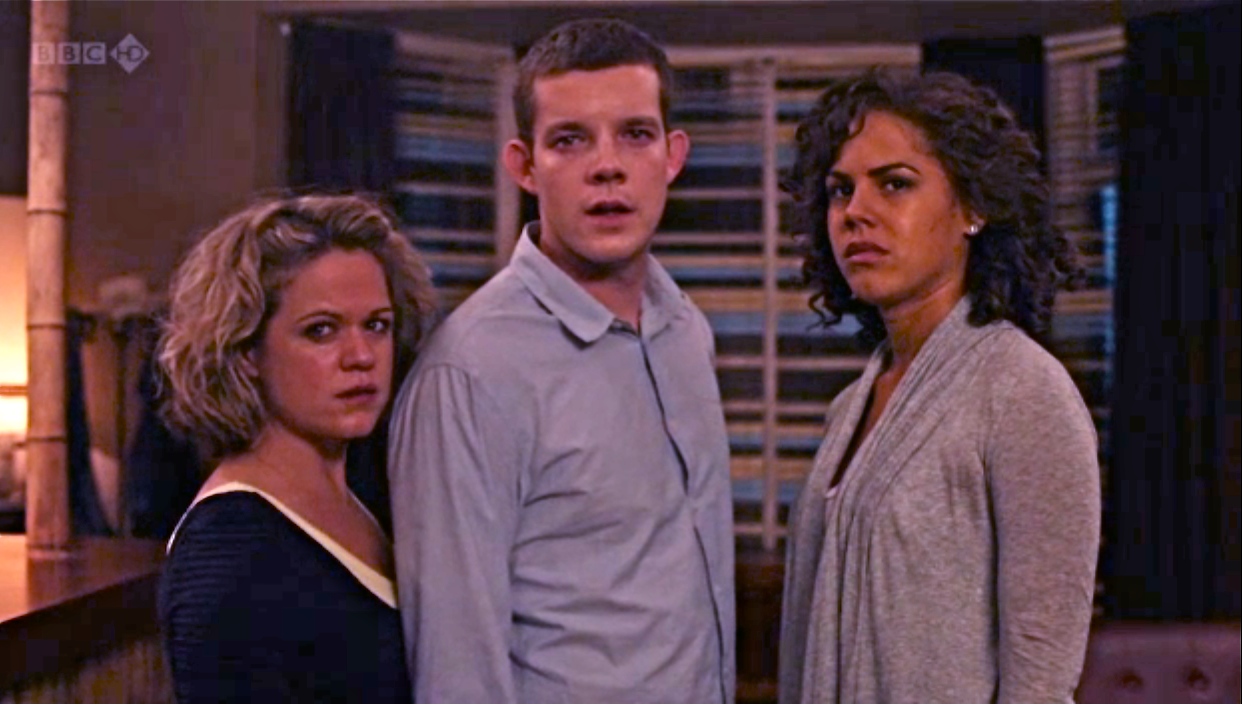 Nina, Annie and George gather together and tell Wyndham the Old Ones have a fight on their hands now... I am a puddle of tears. Brilliant, just brilliant.