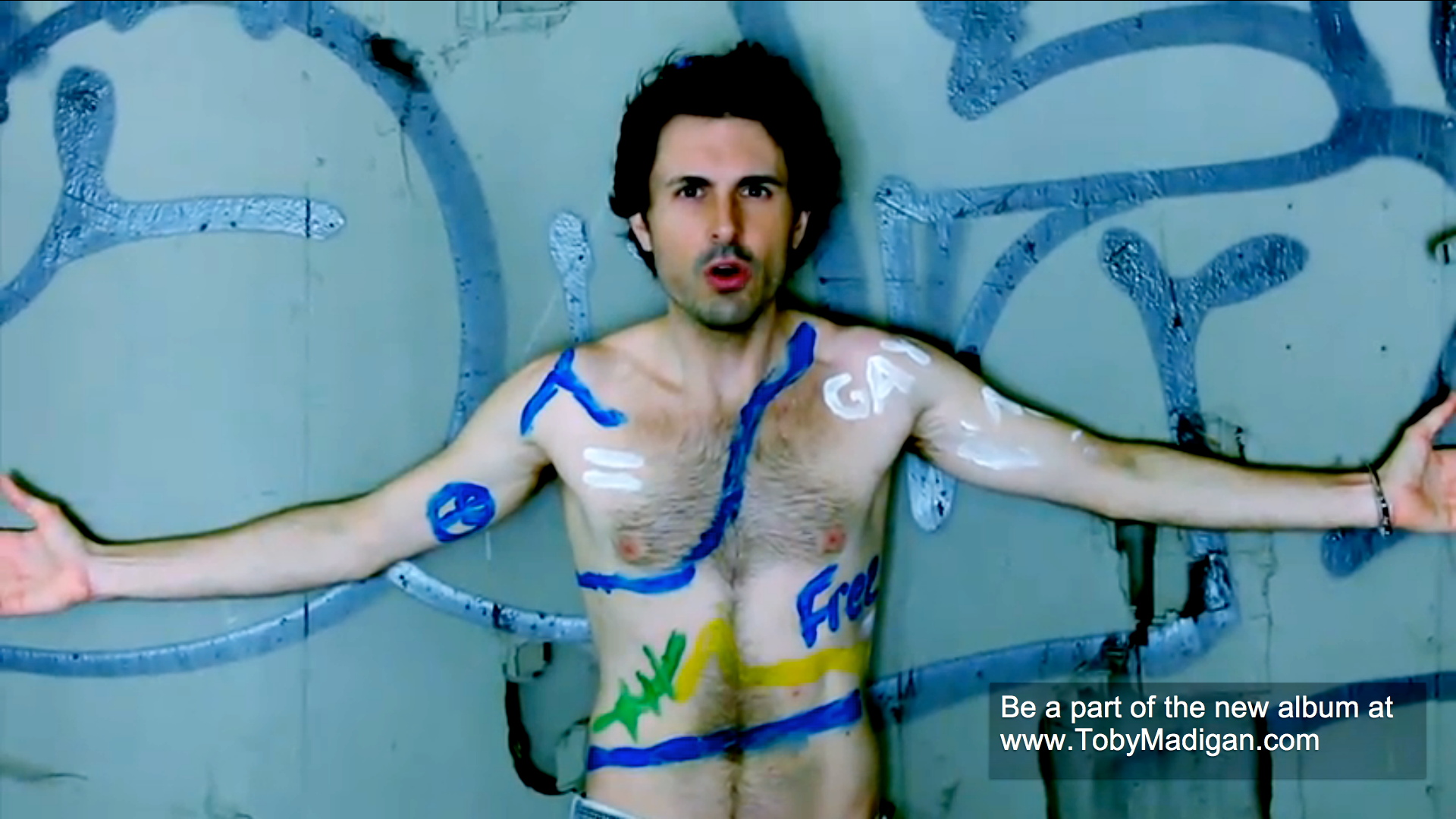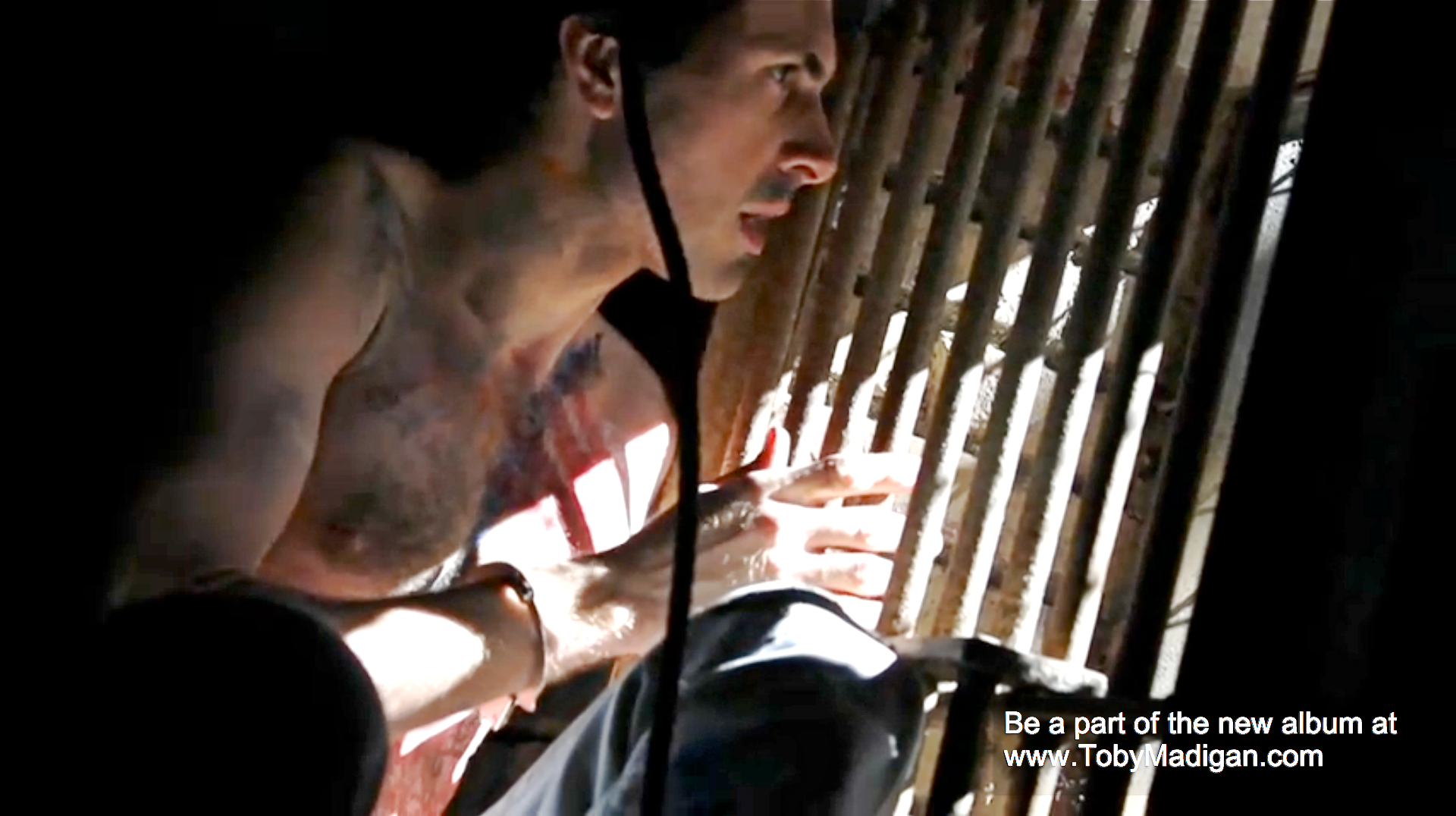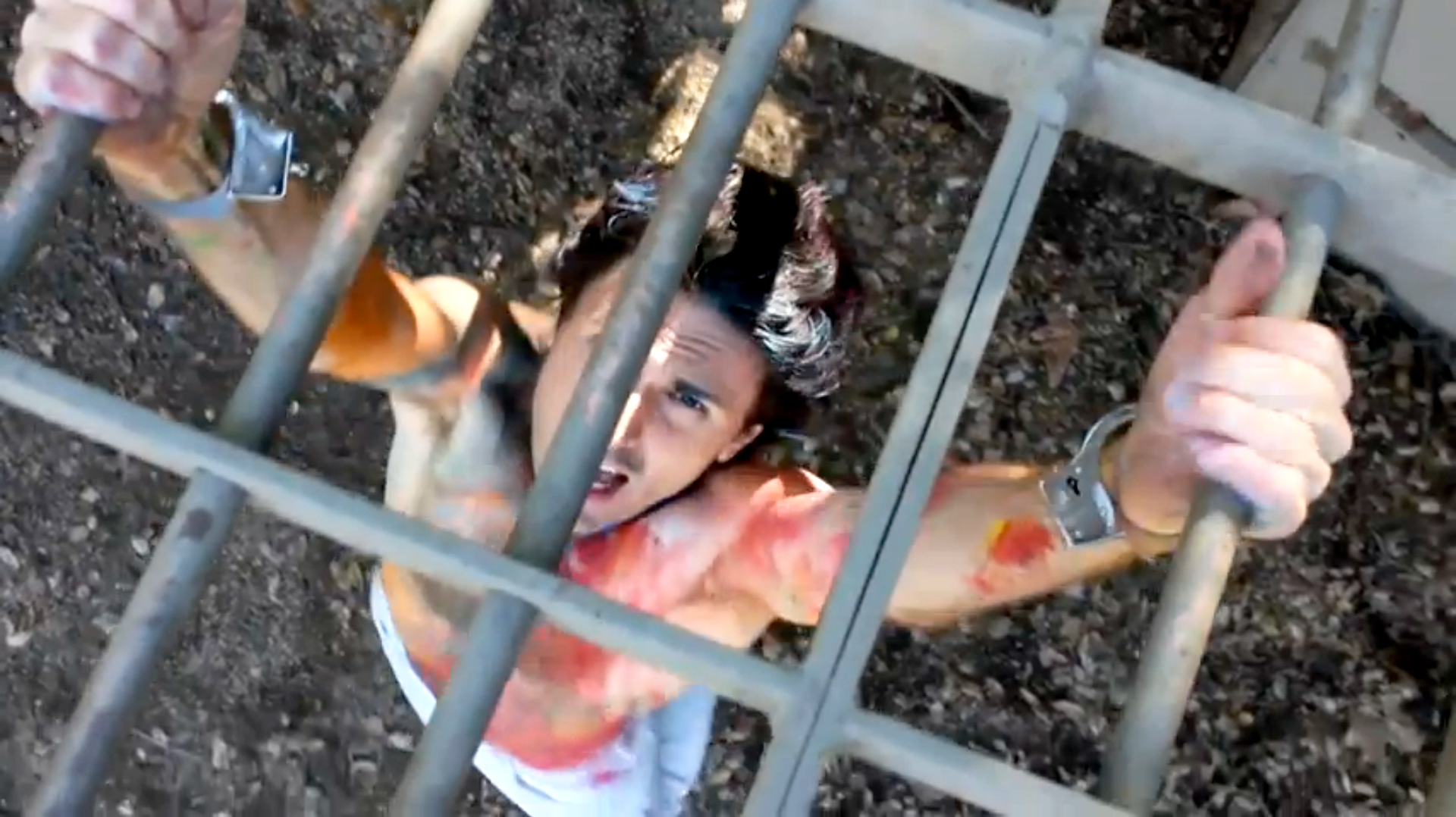 Book'im, Dano. Cuff him and lead him away. Well, at least to the nearest YouTube stop, where you can watch Toby Madigan in the video for his latest song,
Arrested
. I am really loving it, like I did his debut release with the singles
Chatroom Romance
and
Somebody
. Watch
Arrested
Now!
Toby is making the video now so it can go up on LOGO.com and be a part of the Clicklist, where people can vote and the video can be seen. It is going to be a part of the new album Toby is finishing up,
Symphony of Sweat
. And since I know that many of you out there would love to partake in a bit of that symphony with a handsome man like Toby, now might be the right time to say you can lend Toby a helping hand. Perhaps I would be better off letting him talk to you about it.
Click here to
PLEDGE
or click here to go to Toby's
website
. A pledge of $10 or more will get you a membership to the official website, as well as a FREE mp3 of the song "Arrested", access to weekly "Behind the Scenes Footage" (making the video, recording studio, and more!), Full Album Download - for FREE - the day it is RELEASED, only for those who pledge before May 15, 2011, and your name on the Supporters Page! (or simply choose to be anonymous). So much for a small offer of support, how could you go wrong? Need more incentive? How about watching a clip from his debut,
Left Brain/Right Brain
, the hysterical and charming
Chatroom Romance
.
So, for more information about the sexy and handsome singer/songwriter, check out Toby's official website
here
.