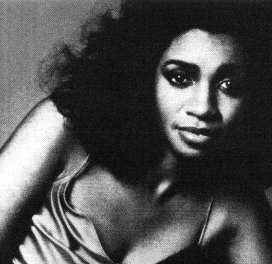 Clockwise from Top Left: Amii Stewart, McFadden & Whitehead, Patrick Hernandez, Chic and Anita Ward.
Friday night was a party night, after a long week of work or school. You just wanted to cut loose, and have some fun. If you were going to let loose in the clubs in 1979, this is a sample of some of the great music you would be dancing to. While some were declaring that disco was dead, the Billboard charts and the radio was saying something different, as these songs came up big. While 4 of 5 of the acts could be considered 1-hit-wonders, if you make music this good, you will be remembered. Like Amii Stewart when she is singing
Knock On Wood
.
Patrick Hernandez seemed like an unlikely candidate to have a hit dance track, at least on paper. His looks were a bit on the quirky side, with floppy curly hair and puppy-dog eyes. Patrick was born in France to a Spanish father and a mother who was both Austrian and Italian, pretty much hitting all the European ancestries. Somehow, the singer turned all this into his lone hit,
Born To Be Alive
. When touring in the US for the first time, a crew of young dancers were hired. One of said dancers was the young Madonna, before anyone knew who she was.
Fronted by Nile Rodgers and Bernard Edwards, Chic set the tone for both R&B and dance music of the time. Rodgers had already established himself as a songwriter and musician, making incredible music with his guitar. Edwards played the bass alongside him, making cool and smooth sounds. In 1979,
Good Times
was their second song to top the Pop and R&B charts, as
Le Freak
had done it the year prior.
With a degree in psychology and a job as a teacher, Anita Ward was discovered and recorded an album. The owner of the label, Frederick Knight, approached her with a song she didn't care for, but he was insistent. That song was
Ring My Bell
, which became a huge song for Ward.
McFadden & Whitehead sprang from the Philadelphia sound of Gamble & Huff,as perfectly exemplified by
Ain't No Stopping Us Now
. They worked together as songwriters and record producers, as well as recording their own music.