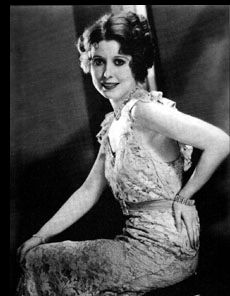 Clockwise: Sarah Vaughan; Betty Hutton; Deanna Durbin; and Annette Hanshaw.
No, not torches of the German variety! I am talking about torch songs from the great Irving Berlin. Berlin has written some of the most memoralbe songs from the last century, songs that still can be sung today and seem new and fresh. First up, I picked a song written by Berlin in 1923, and has been performed by the best singers of the last 89 years. That includes the incredibly talented Sarah Vaughan. Here she is, singing the incredible
What'll I Do
.
The next song was written for the 1926 musical,
Betsy
. While the show itself was a flop, the song was an instant hit, with the audience demanding an incredible 24 encore performances from singer Belle Baker on opening night. The song,
Blue Skies
, is long remembered as a classic in the Great American Songbook, while few can tell you a thing about
Betsy
. Sung by a variety of stars, the song was at the top of the charts in the 1920s, 1930s, 1940s, 1960s and 1970s. Here is the great singer/movie star Betty Hutton singing
Blue Skies
.
While
Say It Isn't So
might have been written in 1932, it has also maintained a timeless quality when it has been recorded by artists like Julie London, Dinah Washington, and Aretha Franklin. But I went back a bit further for this version, so here is Annette Hanshaw singing
Say It Isn't So
, from the early 1930s, shortly before she retired from the music business.
For much of the late 1930s and the 1940s, Deanna Durbin was a a star on the rise, along side Mickey Rooney and Judy Garland. Durbin played the sweet girl next door, and her beautiful voice and good looks made her an audience favorite. However, once she tried to grow up and play more interesting roles, the films were less successful, and soon Deanna retired from the business, and withdrew from the public eye. Thankfully, her rich voice was recorded both on record and film, including this beautiful version of
Always
from the 1944 film,
Christmas Holiday
.
Hope you all are having a great weekend!