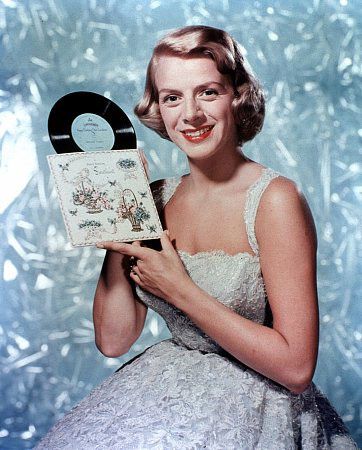 Since I found a couple of great songs by the amazing Rosemary Clooney, I thought it only right she get the Saturday night spot. Back in the 1959s and 1960s, it was not unusual for singers to put out novelty songs, often aimed at holidays. Rosemary Clooney went beyond the White Christmas thing, and made several other novelty singles. That included the odd yet adorable "Egbert The Easter Egg".
"Lovely Weather For Ducks" was included on a collection for the holiday, 'Happy Easter Songs'. And I found it to be delightful, and can really make me smile.
I found "My Choc'late Rabbit" while putting this post together, and I have to say, it is quite nice. There is plenty of charm - of course, Rosemary was never low on charm - and I think I would like to listen to this many more times!
Is there a song that makes me think of Easter more that "Here Comes Peter Cottontail"? I don't think there is a song that brings me back to the Spring holiday as this. I mean, it reminds me of that great Rankin-Bass special, and of that song being song time and time again. Here is Rosemary giving her lovely performance.
Have a great Easter!