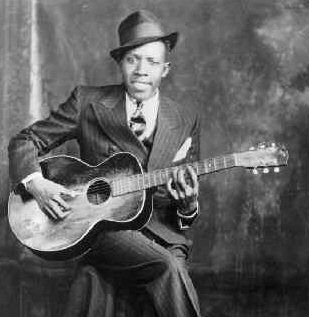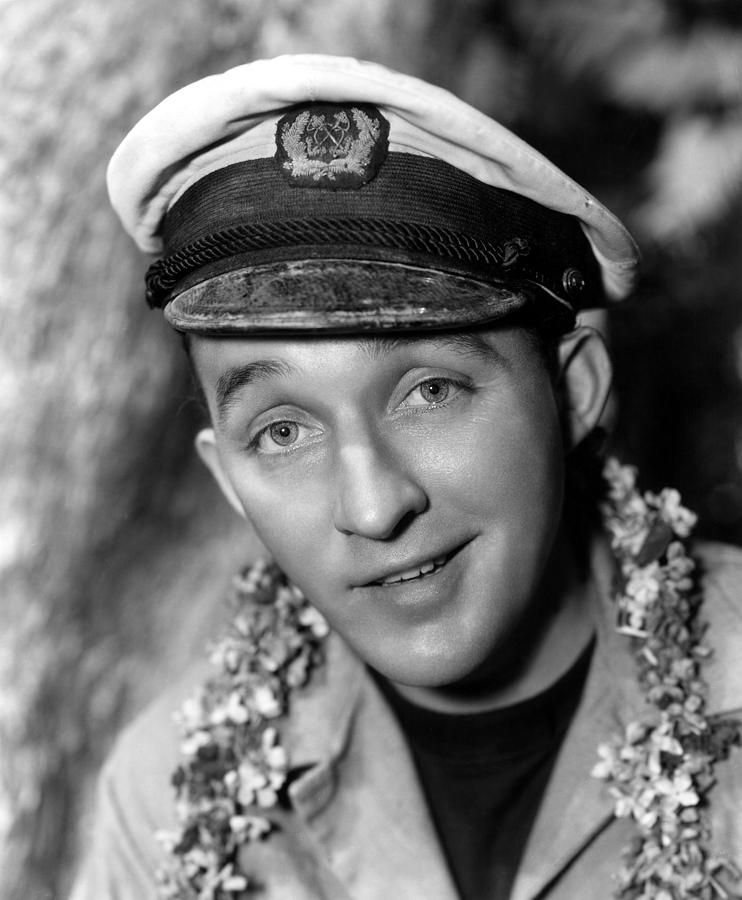 Clockwise: Fred Astaire; Robert Johnson; Bing Crosby; Count Basie; and Benny Goodman.
You know, I was just in a random mood when I was writing this post, and so I randomly picked a year, and researched what were the top five songs. The year was 1937, and I was a bit surprised by what I discovered. I thought it would be the combination of swing music and some of the great ladies from the big band era. Well, I was close on one call, and could not be more wrong with the other. There was a bit of swing in the music, but not as much as I would have guessed. And I didn't realize that one of the top songs of the years would be a blues classic from one of the great blues guitarists of all time, Robert Johnson. Johnson, often thought of as the king of the Mississippi Delta Blues, made amazing music in 1936 and 1937, and died in August of 1938. His death is shrouded in mystery, for legend said he was poisoned with a bottle of whiskey, although the story doesn't truly match up with the events. Johnson was 27 when he died. This is the 5th most popular song of the year,
Hellhound On My Trail
, also known as the
Hellhound Blues
.
I hadn't even thought of how movies would be influencing the music of the time, yet is most certainly did. Take, for example, the #4 song on the list, by the one and only Mr. Fred Astaire. In 1937, he had a movie in the theaters costarring the wonderful Ginger Rogers,
Swing Time
. The musical featured a song written by the great George and Ira Gershwin,
They Can't Take That Away From Me
. The song was an instant hit, and continues to be a part of the Great American Songbook. Here is Astaire singing
They Can't Take That Away From Me
.
Th #3 song on the list was from another film, one I am afraid to say I don't think I ever really saw. That surprises me, since I still love catching old movies on the television, and just eating them up like jellybeans. The song was featured in the 1937 film,
Waikiki Wedding
. The movie starred Bing Crosby, Shirley Ross, Bob Burns, and Martha Raye, a formidable cast indeed.
Sweet Leilani
was written by Harry Owens, and won the Academy Award for
Best Original Song
. It was also a huge hit for Crosby. Here he is, singing
Sweet Leilani
.
I knew it would be impossible to go through this list of the top songs and not to have a bit of swing on it. Now, it seems almost insane for me to think there is anyone who cares for music who doesn't know Benny Goodman, but just in case that might be true, Goodman was a bandleader and clarinet player who not only played great Big Band songs, but also grabbed hold of Jazz, and in particular Swing music, and brought it to the forefront. To put that in some perspective, you could say that Swing was the Disco of the 1930s. It was joyful, energetic, just an explosion of emotion. Check it out when Benny Goodman plays with music greats Gene Krupa, Harry James, and Lionel Hampton on Louis Prima's popular
Sing, Sing, Sing
.
The #1 song of 1937 was the elegant Count Basie with his orchestra playing
One O'Clock Jump
. Basie wrote and recorded the song in New York City in 1937, utilizing the saxophone work of Herschel Evans and Lester Young, trumpet by Buck Clayton, Walter Page on bass. Count Basie himself on piano, and with that, a jazz classic was born. Enjoy
One O'Clock Jump
.
All the music on this post can be found on iTunes and Amazon.