Tonight we get back to the action, and there should be plenty of action this evening. The theme for tonight's Top 6 is the music of Queen, and a song of their own choice. Ever since Season 4, when Constantine Maroulis tackled
Bohemian Rhapsody
, Queen has not really been great for the Idols. Two weeks later, Constantine, thought to be a challenger for the title, was shown the door. In Season 5, there was a full night dedicated to Queen, and it sent Country singer Bucky Covington home, with Elliott Yamin (
Somebody To Love
) and Ace Young (
We Will Rock You
) in the bottom with him. Bucky picked
Fat Bottomed Girls
, which apparently didn't set well with the audience. How Kellie Pickler's pathetic attempt at
Bohemian Rhapsody
escaped the bottom, I just don't know. But two weeks later, she was sent home. Hmmm, wonder if anyone will tackle it this season, and we'll see if they can avoid being sent home in two weeks.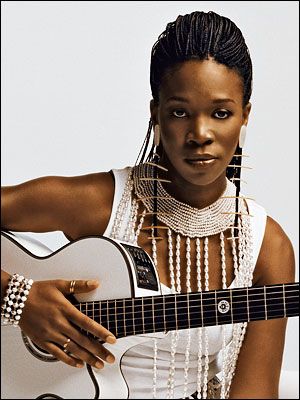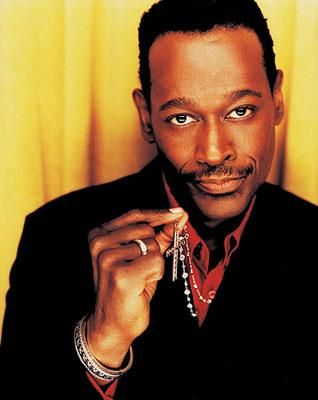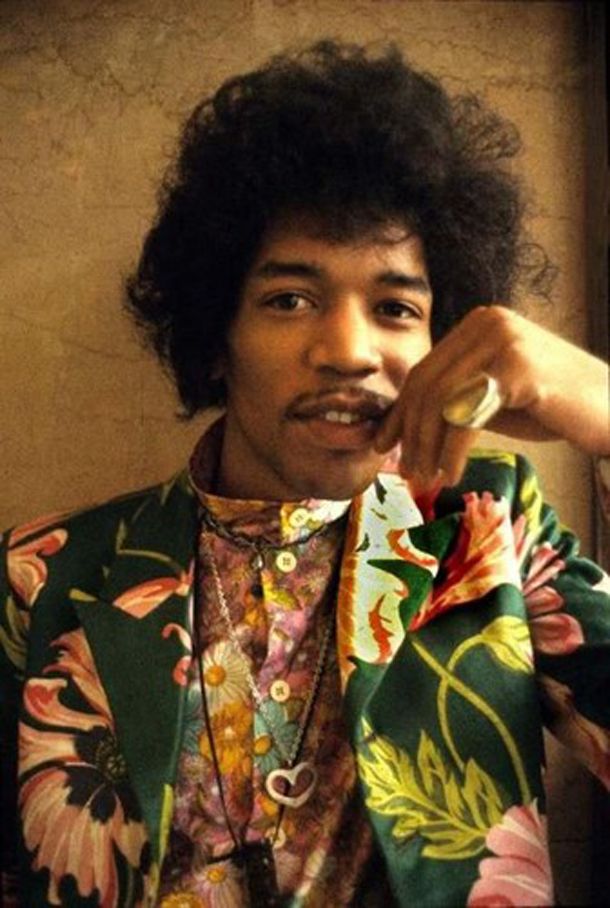 Top: The Top 6. Clockwise Queen; India Arie; Luther Vandross; Dave Matthews Band; Miley Cyrus; Jimi Hendrix; and Jason Aldean.
The show opens with Crusty mentioning the surprising results of the last two weeks, proving all your favorites could be in jeopardy. He offers big hugs to the judges, which seems odd, and then introduces a video package about the great band Queen, with voice over by Randy Jackson, not Crusty. Then Brian May and Roger Taylor talk to the kids, answering questions. Soon, they are performing a medley of songs. It goes surprisingly well, for there are not many solos where anyone gets lost. It is really more about the remaining members of Queen than about the kids. A rather subdued Crusty tells us that after the break,
Jessica
will be taking on an iconic anthem. When we get back, we find out she will be singing
Bohemian Rhapsody
.
She does an interesting job with it, kind of putting a modern twist on it. That was a nice way to open up the show. Steven loved it, while Jennifer thought it needed more rock in the performance. Randy, however, thought it was great - restrained and lovely. There is no real agreement, and soon we must just move on. After the break,
Skylar
is back on the stage, getting ready to sing
The Show Must Go On
. Right away, it is noticeable that she is doing a rock version of the song, not taking it to a Country arrangement. Wow, I am totally surprised, but she sounded fantastic. There was great variation, from quiet to bold. The judges are loving it, giving her much credit for the performance. Then Randy pollutes the moment with his attempt at a new catch phrase, "Ryan, she's got to have it." Ugh. Once I recovered from that, we learn that next up is
Joshua
, who will be singing
Crazy Little Thing Called Love
, which put Elliott Yamin in the bottom three in Season 5. Joshua's version is a jumble of styles, combining the feeling of old Memphis blues, with some odd Tina Turner moments. I felt it was sloppy, but the judges greet him with a standing ovation, the first of the night. They are pushing him bad, from the judges to Crusty. They keep calling him a young Wilson Pickett, which is nice, but that hasn't been a thriving style for 40 years. Well, I'll let that go. With a quick shift,
Elise
is on and singing
I Want It All
.
That was great, for she commanded the stage and the song. This is my favorite of the night so far. Her voice has the weight and depth to sing this music, and her soul has the courage to deliver. The judges praise her, but never even thought to get out of their seats. Tells me they got the orders for the night. After the break,
Phillip
is coming out to sing
Fat Bottomed Girls
. I have run out of ways to voice my lack of understanding why he is on the stage. There is little attempt to be on any particular key, and the same muddy, mushy phrasing we have come to expect. He takes a fun Queen song and makes it sound as joyless as every other song he has performed on the show. This even lacks energy. It was also the song that sent Bucky home. And the judges loved it. Well, Steven and Jennifer did. But I feel we could discount Jennifer, who claimed he always sounds different. Is she paying the slightest bit of attention? Randy thought it wasn't Phillip's best, and I just had to laugh. Best is never a word I use with Phillip. To kill the final song by Queen tonight, we have
Hollie
to sing the lovely
Save Me
.
She does a nice job, although she always seems to be more a Disney version of whatever they are doing. Steven is polite, and Jennifer rolls on about wanting her to connect, have fun, and smile, apparently all at the same time. Randy gives her credit, while blatantly soft-selling whatever she does. That concludes the Queen portion of the evening, and when asked who was standout in the round, Jennifer immediately answers Skylar, not a singer she offered a standing ovation. Randy figured it out, saying Elise, Skylar and Joshua were tops. Crusty is on stage again, talking to
Jessica
, and you can't help but notice the lack of energy he has. We find out Jessica will be singing
Dance With My Father
, great ballad from Luther Vandross. She does an outstanding job with the song, really bringing it up to date and sounding gorgeous. The judges loved it, but did not bother to stand, even if Jennifer thought it was the best version of the song she has heard. This confuses me. Before they sing, there are these odd video segments that give me nothing, so I am not talking about them.
Skylar
is up next, taking on Jason Aldean's
Tattoos On This Town
. She does a lovely job with a rather mediocre song, and is just so effortless in singing it better than the original. Randy and Jennifer loved it, but Steven thought she was great, but not a great song. Good God, I am agreeing with Steven, this can't be good. After a break, it is time for
Joshua
, offering up a little India Arie realness on
Ready For Love
.
This is the most contemporary he has been, and it falls flat for me. I don't feel the connection to the emotion, more of a connection to the style. It is really a style over substance for me. He is greeted by the second standing ovation of the night, and the judges think that he is spectacular. I shrug and move on, wondering if Jennifer will remember that when asked who was the top from the night without a note from Nigel. Soon it is time for
Elise
's final song of the night. She is pulling out the great song,
Bold As Love
, by Jimi Hendrix. Well, that was fantastic, and did a this amazing combination of Blues, Jazz and Rock, taking down a road that reminded of Janis Joplin, and a bit of Grace Slick. I am not sure that is something the voters will connect to, but I sure as hell did. Steven was unsure of the song choice, but thought she was great. Jennifer loved it, and Randy hated it. Next up, we have
Phillip
on the stage, and he will be singing
The Stone
by Dave Matthews Band.
Well, that was just a masturbatory experience. I don't know what else to say. Steven is confused, and seems almost angry in his review. Jennifer hated the song, and asked him to sing more recognizable music to make sure he makes it to the finals and wins. Randy disagrees, and thinks it shows off his artistry. So, in recap, apparently, Randy doesn't think girls show artistry, and should sing popular songs, and boys can play off-beat mood pieces and are great. Also, in recap, Jennifer thinks you can do obscure songs if you slay them, but when you suck, as Phillip did, she worries. Got it, everyone? For the final performance of the night, we have
Hollie
, who will be singing The Climb, made popular by Miley Cyrus a bit ago. She is singing the stuffing out of it, all power and belt, nothing much more. Of course, it is not like Cyrus had too much behind it, either. The judges greet her with a standing ovation, the third of the night, the first not for Jacob. They loved it. I laugh at them, deciding to move on. We get a recap of the night, and I just don't know what to think. The weakest of the night for me were Phillip, Joshua, and Jessica, but I would be shocked if Phillip is in the bottom, even if he deserves to leave. Jessica was good, but might be lost. Hollie might have saved herself with that awful song, and maybe even Elise could be in trouble. Skylar should be safe, but I just don't know. Asked who he was most impressed with, Steven says "Skylar," who did not receive one of the three standing ovations. I laugh out loud. Frankly, I think we have to consider sending home the producers, who picked the theme that seemed to undermine several of their favorites, and then tell the judges to give standing ovations to people who miss the mark.