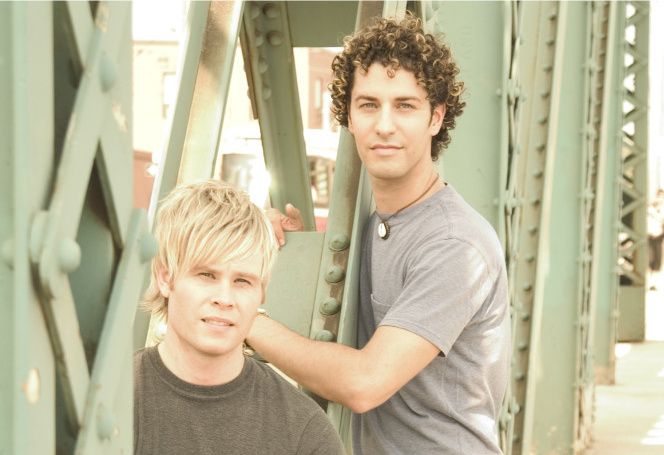 For this Easter Sunday, I thought it might be nice to bring in the beautiful Jason & deMarco to offer a little worship music for this day. They are a beautiful couple, now the proud parents of twins. They both once had up and coming careers in the Christian Music market, and have gone on the make albums of by secular and worship music. Their voices make such amazing harmonics together, I can't hear them enough. Here they sing
Be The Light
, perfect for Easter morning.
Once Jason & deMarco found one another, and came to terms with their feelings, the music community of which they were a part were no longer exceedingly welcoming of the duo. However, that never stopped their own strong faith, and, at least in some ways, reassured them. They continue to play shows in Churches where they are welcome, and hope to spread the word. Honestly, I simply love to hear them harmonize - is is a joy to behold. Here they sing
Stronger Than
.
The beautiful song
It Is Well With My Soul
was written in over 120 years ago, in the 1870s. Following a series of tragedy that befell Horatio Spafford, he wrote the lyrics to the song. The music was composed by Philip Bliss. Listen while Jason & deMarco lift their voices on the lovely traditional hymn,
It Is Well With My Soul
.
For more about Jason & deMarco, visit their official
website
. You can find their worship album,
Songs For The Spirit
, on
iTunes
and
Amazon
. You can find their most recent secular album,
Safe
, on
iTunes
.