In preparation for the stampede this week caused by the release of
The Horse
, I had the pleasure of sitting down with the creative force behind the album, SIRPAUL™, to learn what might hear on the album, and to just catch up with the amazing talent. But before we jump in, I thought it might be nice to get some background info on SIRAPUL. After moving to New York City in 1998, he released his first album, a self-titled collection now out of print. That was followed by
Sexual.Human.Being
,
Robotika
,
Switch
, and a favorite of mine, 2006's
Dismantle
. And there was also
Objectified
and the most recent,
Music & Me
. And that is only the full albums, for there were also several EPs and Remixes available. I've been a fan for a while, fascinated by the way SIRPAUL is able to skim the best of Pop and Rock over the past few decades, and make startling new music that, at it's core, has amazing heart and soul.
The music has all been released on the Controversial Records label, for which he is the CEO and Founder. The company as also released music by Cherylyn, as well as a recent release by Simulover. SIRPAUL has also released several videos in collaboration with director Andreas Anastasis. These videos have been featured on LOGO and MTV, and have topped the charts on LOGO's
ClickList
and the
NewNowNext
, as being featured on MTV.com. With you all caught up now, let's get to his latest release,
The Horse
. I couldn't resist, I had to know what inspired the album title.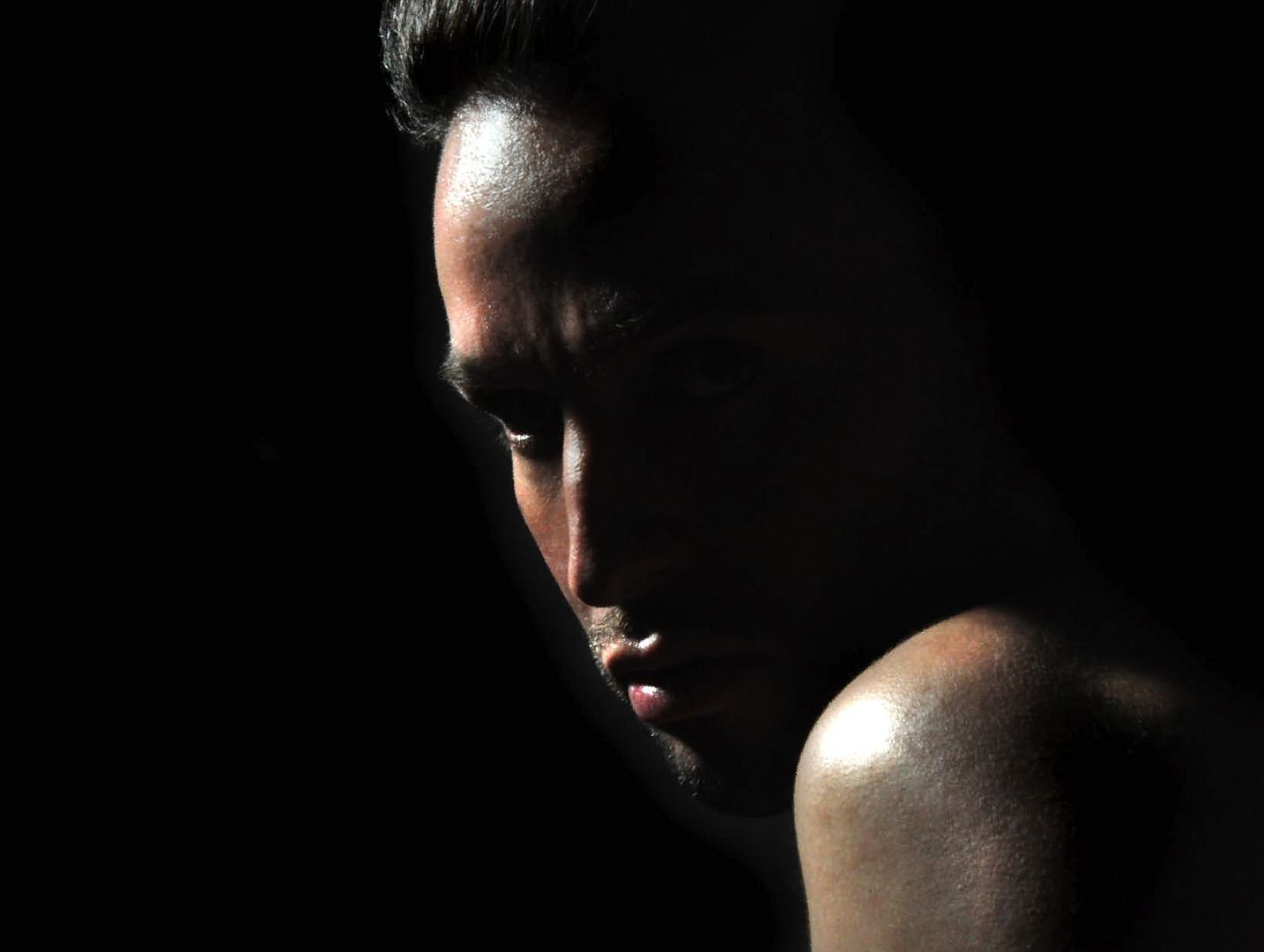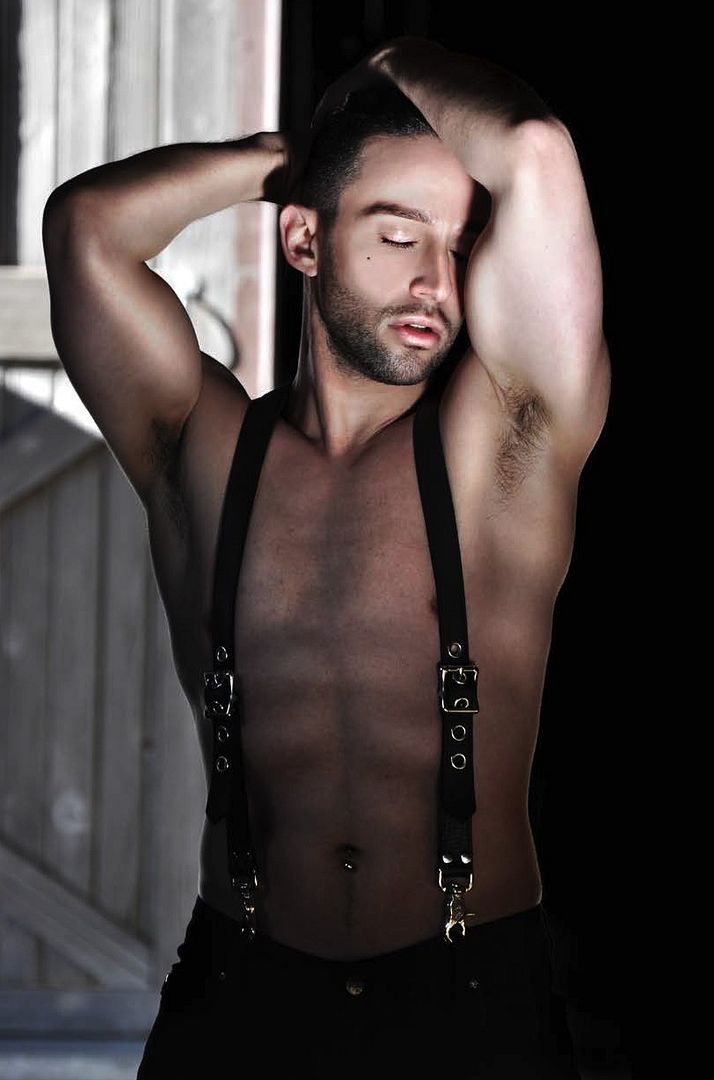 "Well I felt that the two of the things I feared but am strongly attracted to are falling in love and riding a horse," he answered. "Both are strong and powerful. Both require practice, patience and confidence, and when you get thrown off you have to just get back up and try again. I'm fascinated by horses and I have learned to trust my instincts...the title came to me and I just knew it was what the album was going to be called before I even wrote the songs."
After getting an opportunity to hear an advanced copy, I couldn't help but notice
The Horse
has a harder edge, harkening back to Punk roots, like the great music of Blondie and Debbie Harry. What drew you in that direction?
"I'm really at a very specific place in my life right now," he told me, "and I really feel like I'm starting to understand the side of me that is a very head strong, powerful man. In a lot of way I think my last album
Music & Me
was my way of saying to the world: "Here I am! I can make really catchy music!" and with the exception of
Colors
and
U
it was more about me showing off my production skills more than it was about revealing anything too deep or intimate.
The Horse
is about the process of owning my strength, being unapologetic about my intense sexual energy and exploring the depths of my masculinity.
Body Connection
featuring Loco Ninja
I see that on the first single, you collaborate with Loco Ninja, a great new LGBTQ artist some of the blog regulars might recognize from previous posts. How did that come together?
"Loco's my boy," SIRPAUL exclaimed! "Believe it or not, we never even met until after we collaborated! Someone I know tweeted about him so I checked out his music and I loved his style. He checked out my stuff and he offered to collaborate. At this point,
Body Connection
was already done but I felt like the song lends itself really well to feature a rap break so I sent him the track. I was on pins and needles waiting to hear what he came up with," he told me excitedly, "and was very happily surprised with the result. I think he has a very good career ahead of him."
With a blog filled with the music of so many talented artists in the gay community, and enjoying the collaboration with Loco Ninja, I was interested in knowing if there were any other LGBTQ artists SIRPAUL would like to work with.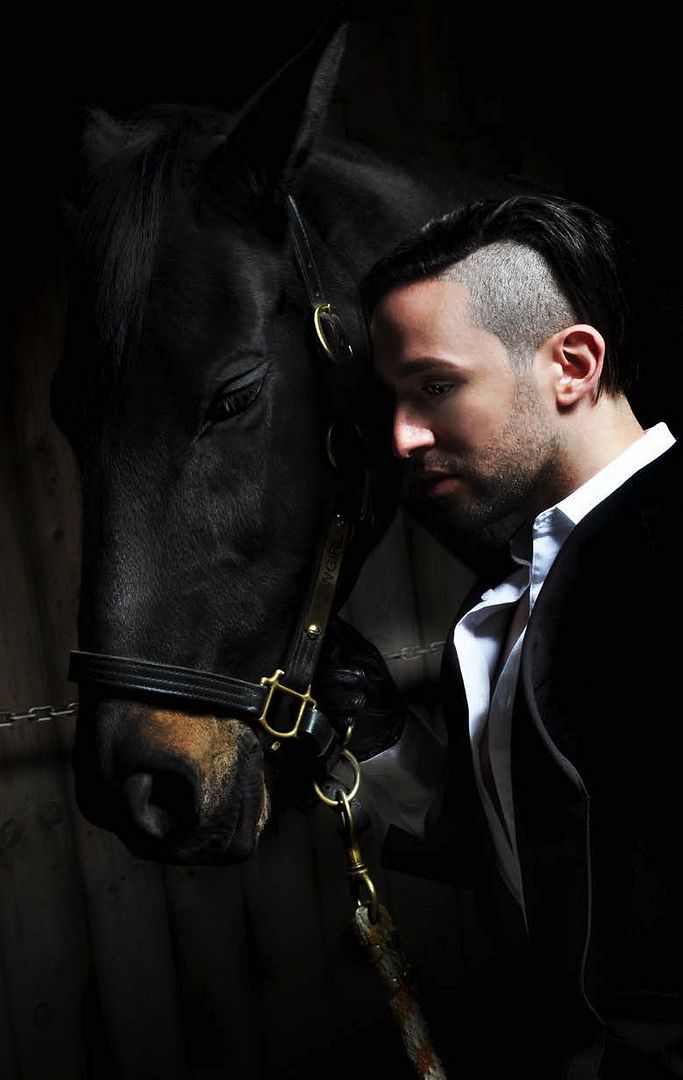 "I just finished remixing Christopher Dallman & Baby Alpaca" he answered proudly. "They are both BRILLIANT and amazingly cool people that just so happen to be out AND have an immense amount of talent. I'm really not a fan of any of any mediocre "out" artists who think that by just being gay it's enough to make their music good or interesting. When you listen to an artist's music the last thing you should be thinking is "Is this person GAY?" Who cares?? I think some-how gay people have been credited with having good taste and that is hardly the truth. At the same time, enough with gay publications writing about Britney Spears, Madonna, Kylie and Rihanna. We have plenty of talented people in the LGBTQ community and if the music is GOOD, we should lift each other up."
After hearing and loving the new music, I was dying to know what song SIRPAUL felt came the closest to capturing the man himself.
"I'd say
Like A Horse
feels like a true, classic SIRPAUL song to me… but then again," he said with a laugh in his voice, "I have musical multiple personality disorder so, all of my songs are really very authentic to me as an artist."
Like A Horse
off the album,
The Horse
I have to admit, the density of sound at the top of
Strict
really grabbed me straight away. In fact,
Strict
,
Hardcore Crazy
and
Dark Beat
seemed to be coming from a different place than the others. They sound like they come from a darker, edgier part of your soul. Do they bring some light in there for you?
"No," he told me mater-of-factly. "They reveal the darkness by pulling you into it with me." Hmmm, I like the way that sounds.
Strict
off the album,
The Horse
There is no way I could talk to him about this album without mentioning the cover art, which is artful indeed. It features SIRPAUL draped across a black horse. At first glance, it took my breath away. The cover is exquisite. Was it your idea to be naked atop a horse?
"Thank you," he said appreciatively. "Yes it was. We were first trying to reinterpret a very famous painting called
Mazeppa
. I was to be tied naked to a horse, which is how the painting shows the character. It was a crazy idea but I worked really hard to make sure I didn't make a fool out of myself. I put myself on a very strict diet and exercise regimen - six days a week at the gym for two hours a day, no wheat, dairy, soy or sugar."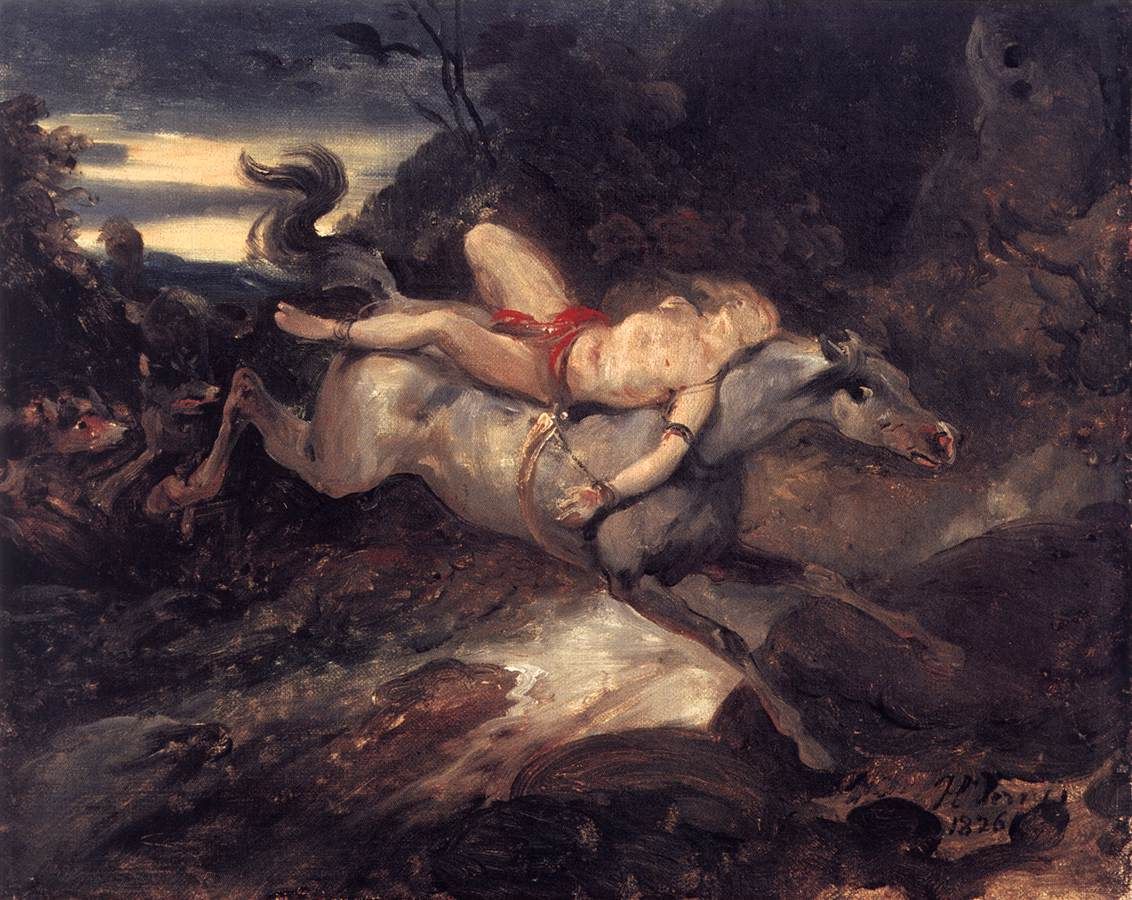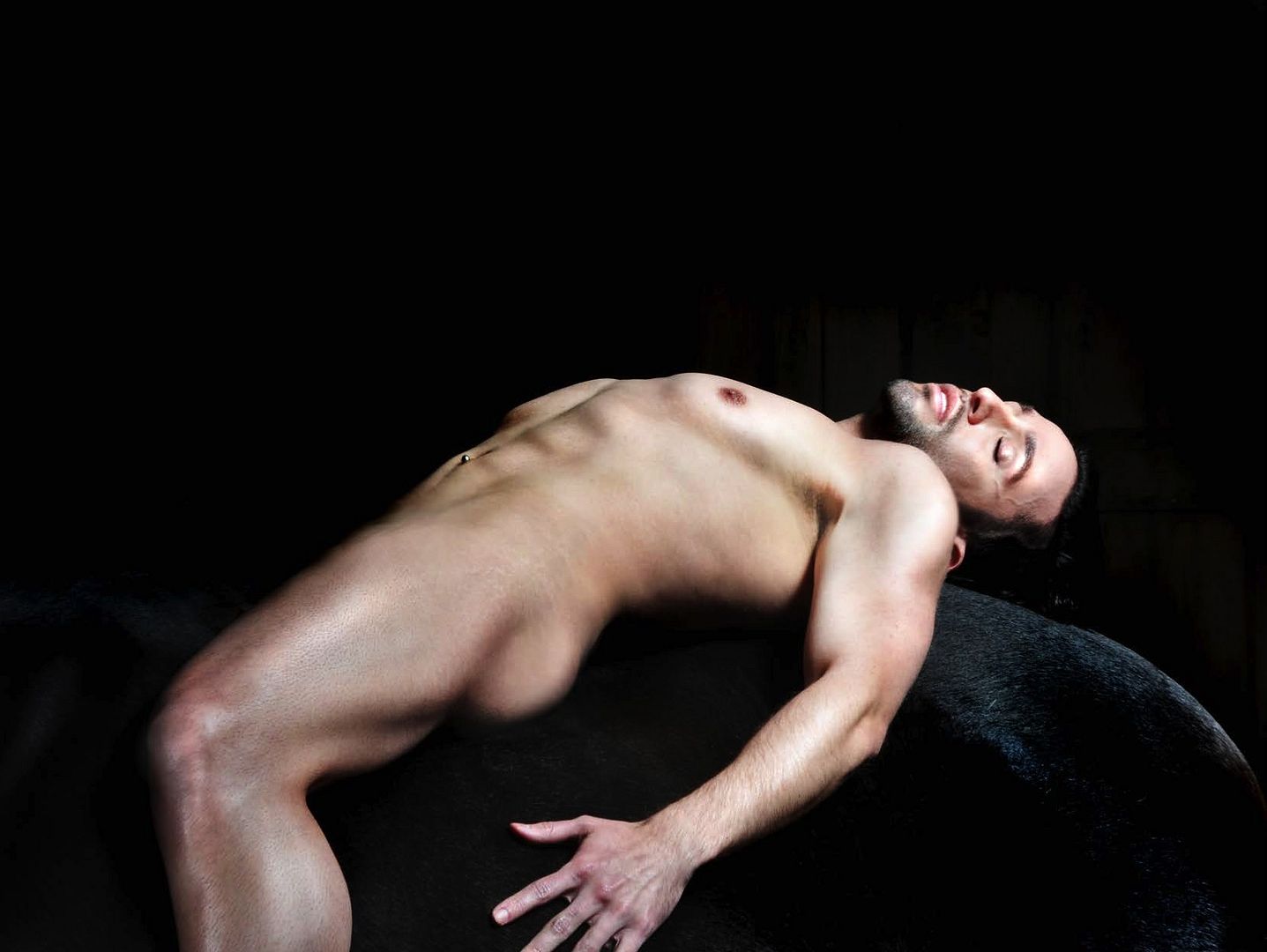 Mazeppa
, by Horace Vernet. And

SIRPAUL

by Michael Young
I have to say, that seems pretty impressive to me. But so does SIRPAUL, looking young and strong, that is for sure. Was this just for the cover shot, or something more permanent?
"I'm trying to just make it a lifestyle now because I've never felt better in my life," he answered. "I've also been working very closely with a brilliant photographer named Michael Young (
Website here
) and I trusted that if I got my body in really good shape and I made sure the location, set, props and styling (if any LOL) were all on point, we could create something magical and for me, it was a transformative moment in my life."
As a man with many titles, including singer, songwriter, producer, CEO, and just about any other job it takes to make music in the current day and age, I had to know if SIRPAUL had a favorite part of the entire process of putting together and releasing an album.
"My favorite part is writing and recording the songs," he told me, not surprising me at all. "I also love conceptualizing the artwork. Believe it or not, I actually love every part up until the point where I have to switch gears and do all of the business side of things. Booooooring," he told me, rolling his eyes. "I need to sign with a record label...I can't keep doing everything on my own anymore. I just want to focus on making the music and performing now."
With a change in the New York law, SIRPAUL took advantage of the opportunity to marry Paul Petersen earlier this year. So I was dying to know if and how this made a difference. How has married life affected your music?
"Married life has given me the freedom to explore both the darkness and the light," he said thoughtfully. "I feel more willing to look at the parts of myself that I was too afraid to see before because I know now that I'm unconditionally loved. You couldn't ask for a better husband or a more supportive partner. He has given me the courage to fly."
I have to thank SIRPAUL for taking time to answer my questions.
The Horse
will be released Tuesday, April 3rd. It will be available on iTunes and Amazon. I will post the links when I have them. Meanwhile, you can visit his
official website
for more about SIRPAUL. You can also check out a recent theme song from a movie,
Going Down In La-La-Land
.
To learn more about
Going Down In La-La-Land
, visit the
official website
. You can purchase the song on
iTunes
and
Amazon
. You can find SIRPAUL's music catalog on
iTunes
and on
Amazon
.