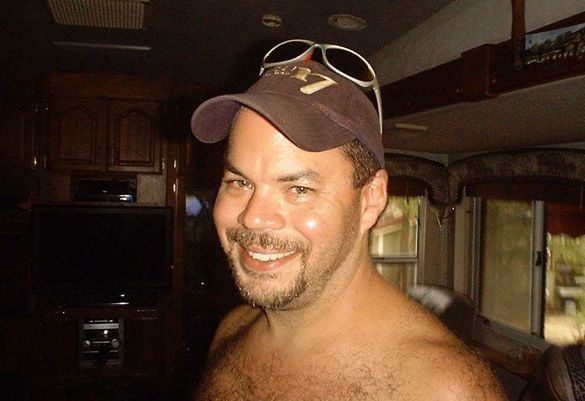 I am not sure exactly how it happened, but singer.songwriter Sean Kagalis slipped an album out the world, and I missed that fact. Yes, I agree, I doubt he tried to get it out there without me knowing, but I am trying to figure out what happened. So far, all signs point to the fact I am not quite as quick as I used to be, and could use someone to hang around and poke me from time to time, to prove I am awake. I do enjoy Sean's music, have taken looks at the album '
Songs From the New Depression
' and the single "
Legalize It
".
I like Sean's style, as he manages to combine classic Folk structures and sounds with a bit of modern Rock and a touch of Country to author his own sound. The new album, 'Working Parts', is an example of this. The opening song, "Building", has the sound and feel of a great Woody Guthrie song, put through a cool filter of Simon & Garfunkel. Give it a listen and tell me if you agree.
That is followed up by "What It's Worth", which might carry a thought the Folk greats might have echoed, but the sound has a strong Pop vibe, with a sassy side. There is something very Buffalo Springfield, but mainly, I hear Sean's strong voice. There is a militaristic feel to "Time and Space", a futuristic drum snare leading the beat, and the cadence of the vocals in strict adherence to it. For "40,000", Sean returns to his acoustic guitar, taking on social issues with a wry smile. His view of modern society cannot help but make you laugh, and think about a few things that might have escaped notice before. Sean continues his commentary with "Ready for the Raid", a darker look with a feel that is more grim than witty. But there is a strength to be found in Sean's words and in the human spirit, for he is ready to stand along with us all as we make it through the tests that are on our path. Sean comes back with humor a critical eye for "I'm Mother Earth, Bitch!". The song, which needless to say is the Mother of us all reminding us whose planet we live on. It ain't Britney nor any other pretender, that is for sure. While it starts off with a sweetness, soon you realize "Legalize It" is making a political statement on a couple of subjects that have been pressing lately. Whether looking at a natural substance found growing, or a love felt deep in your heart, is it time to "Legalize It"?
There is a beautiful feel to "Way of Life", a ballad with a Burt Bacharach feel. And Sean feels quite comfortable giving us Dione Warwick realness, even if just for one song. There is something really refreshing with his Retro feel on this song. With the simplicity of a piano leading the way, Sean soon starts on "Joy". While there is a sober feel to it, it doesn't sound dark as much a introspective. That leads us to the title track, "Working Parts". We have no greater working parts than our hearts, and our minds, both of whom will always see us through. With good thoughts and love in our lives, how can we go wrong? In writing "The Last Dad Song", Sean takes a look at life growing up with a father who was wracked by the effects of modern warfare. When someone is affected so deeply, the tentacles stretch out to grip others in a tight hold. The last track on the album is "At Any Rate", a beautiful and touching song. I think there is noting I can add except to say check out the music video for Sean Kagalis singing "At Any Rate".
This is a wonderful album, with such a strong core of music and honesty. If you are looking to give yourself something for the holidays, keep this album in mind. There is a classic feel to it, like a decade from now you can still listen and relate to the songs and ideas offered. You can purchase 'Working Parts' from
iTunes
,
Amazon
, and
CD Baby
. To learn more about Sean Kagalis, visit his
official website
. You can also like him on
Facebook
, or follow him on
Twitter
.