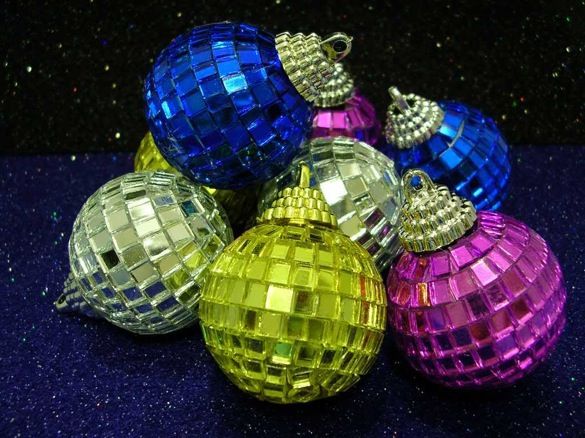 Since it is Friday and the start of the pre-holiday weekend, I was looking to find some music that might propel us into the weekend and the holiday spirit, all at the same time. And I was lucky enough to find a track I didn't even know existed to kick off the proceedings. I thought I knew all the songs released by the Village People, and, in fact, had most of them. Well, they fooled me, for I was not aware of a Christmas release, and could only find a version of "Disco Santa Claus", a campy take on their hits "Y.M.C.A." and "Macho Man". After a bit of research, I discovered it wasn't the Village People at all, but a sound-alike group called Holiday Express. They have adapted the lyrics, and spell out "N.O.E.L.", although I am not sure I would know the arm motions to spell it out! Please enjoy the Village People singing "Disco Santa (Santa Claus/N.O.E.L.)".
My remaining selections for the come from bands not nearly as well known, but still making sparkling Disco nonetheless. The Roller Disco Orchestra take on a song written in 1934 by composer Felix Bernard and lyricist Richard B. Smith, "Winter Wonderland". The song has been sung by many, but none with quite the flair in this recording. I hope you enjoy the recording of "Winter Wonderland" by the Roller Disco Orchestra.
The Hit Crew was a name used by a record label who put out many sound-alike covers of songs, and released on cheaper albums of so-called hits. But they also seem to want to take advantage of more than just the summer hits, for they did some interesting holiday covers as well. They did a Disco cover of "Silver Bells", the holiday classic written by Jay Livingston and Ray Evans, and first introduced by Bob Hope in the 1950 film, 'The Lemon Drop Kid'. I hope you enjoy this cover of "Silver Bells" by The Hit Crew.
Finally, there is also a Disco version of the Rock=influenced "Rockin' Around The Christmas Tree", a song written by Johnny Marks and recorded by Brenda Lee in 1958. The song combined the sound and feel of Rock and Pop music, with a nod to the contemporary Christmas songs being made at the time. A couple of decades later, the holiday themed Mistletoe Disco Band added the song to their repertoire, and gave the Christmas classic a new sound. This is "Rockin' Around the Christmas Tree" by the Mistletoe Disco Band.
Have a great weekend!