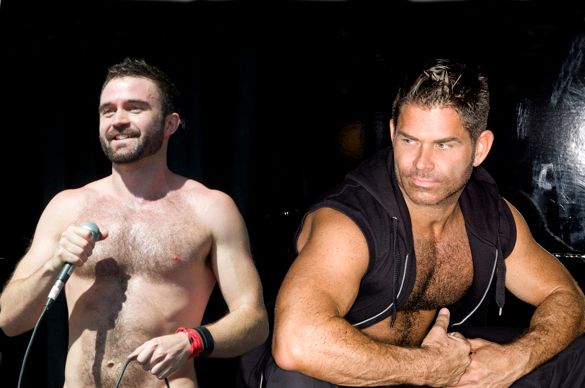 Jeb Havens, left, and Matt Zarley, right.
The other day, Singer/songwriter Matt Zarley posted a video of him singing a new song slated to appear on his 'Hopeful Romantic' album, with co-writer Jeb Havens. First I gotta say it, damn, there is a whole bunch of sexy going on in that video. I mean, damn, they are both handsome men. Then, I must point out that these men might be even more talented musically than they are gifted genetically, and that is saying something. But they give a trial run for "Let Me Go", a song still in the process of a musical birth. If this is any indication of what is coming on 'Hopeful Romantic', I an even more excited than before! This is Jeb and Matt singing "Let Me Go".
I loved it, and think the voices of these two men work incredibly well together. I have been a fan of both men individually, and when they team up, the excitement goes up exponentially. And this also gives me the opportunity to remind everyone that there are less than two weeks left to invest in your aural pleasure with a pledge for Matt Zarley's 'Hopeful Romantic' on
Kickstarter
. There are plenty of perks from which to choose, from a digital download to a role in three music videos to be shot in February of 2013. To find out more about the project, click on
Kickstarter
, or on the widget below. To see my original post on the subject,
click here
.