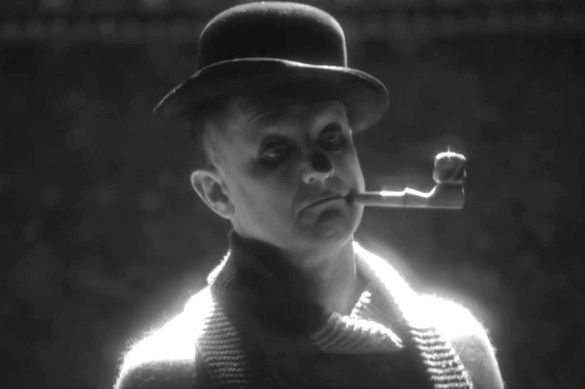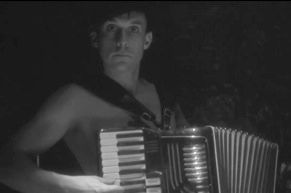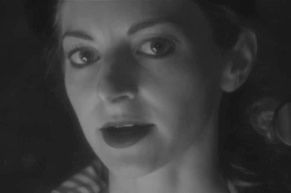 Clockwise: Shannon Ford, Lauren Molina, and Nick Cearley.
Sexy and seductive, The Skivvies have come out with their take on holiday music. With Lauren Molina doing her best Catherine Deneuve, and Nick Cearly offering up a bit of Olivier Martinez realness, the music video for "Frosty le Snowman" is like a scene from a Louis Malle film, so dark and moody. Lauren and Nick are joined by Shannon Ford to give new life to the classic "Frosty the Snowman", mashed up with "Melt With You", the iconic 1980s song by Modern English. Ford was offering his own sexy version of Frosty, complete with a corncob pipe, a button nose, and a penchant for playing the spoons. The mood of the video was captured perfectly by director Mitchell Jarvis and cinematographer Paris Remillard.
To learn more about The Skivvies, visit their
official website
. You can also 'like' them on
Facebook
, and 'follow' them on
Twitter
. YOu can purchase "Hardbody Hoedown" from
iTunes
,
Amazon
, or
Bandcamp
. On Bandcamp, you can check out two other singles that are available only on Bandcamp, a delicious take on the first song broadcast on a fledgling MTV, "Video Killed The Radio Star", and a moody cover of Lana Del Rey's "Diet Mountain Dew".