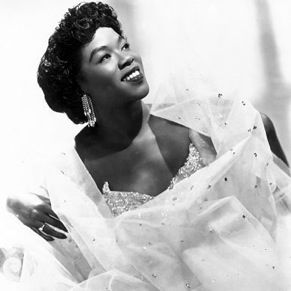 Clockwise: Big Maybelle, Doris Day, Sarah Vaughan, and Bette Midler.
It is just over three days before we celebrate Christmas, so I thought I would invite some very special ladies to sing a few special songs to make the holiday that much better. And I will start with a legendary talent from the the middle of the last century. Day was a star of movies and music, she was the girl next door they all wanted to know. In 1964, she released 'The Doris Day Christmas Album', which included the song "Be A Child At Christmas Time", with music by Martin Broones and lyrics by William A. Luce. The song is just so sweet and charming, and delivered perfectly by Day. This is Doris Day singing "Be A Child At Christmas Time".
Big Maybelle has always been a favorite of mine, her voice just so amazing. She has made a lot of different music, and it all makes me happy. One of the recordings I love so very much is her rendition of the 1940 sing by Irving Berlin, "White Christmas". While it was first made famous by Bing Crosby, Big Maybelle gives it s different twist, a Jazzy and Bluesy sound. It really shows off the richness in her tone. I hope you love when Big Maybelle sings "White Christmas" as much as I do.
When I type in the name Bette Midler, I immediately feel better. I know if there is music involved, I will soon be a very happy man. And if it is a a song off her 2006 album, 'Cool Yule', I know it is going to be magic. She sings "Merry Christmas", a song written by Fred Spielman and Janice Torre for the 1949 movie 'In The Good Old Summertime', sung by Judy Garland. Bette imbues the song with all the warmth and and care you could ask for, and then some. This is Bette Midler singing "Merry Christmas".
And in our last song of the evening, I have picked the great Sarah Vaughan singing a wonderful wintery tune. The song is the title cut of her 1963 holiday album, and was written by Russell Faith and Clarence Kehne. "Snowbound" is a great song, and her delivery is just about perfection. There is a wistful and romantic feel to the song. This is Sarah Vaughan singing "Snowbound".
I hope you are having a great weekend!