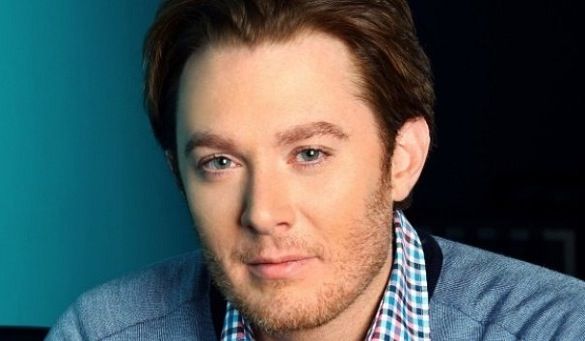 I remember when this was a question on the minds of everyone. Of course, I was much younger then, and more likely to be going out to celebrate the new year. That is no longer the case, as I am definitely more of the stay-at-home type, listening to some great music. This would include more than one recording of the 1947 song written by Frank Loesser, and recorded by The Orioles, a group that took "What Are You Doing New Year's Eve?" to #9 on the Billboard R&B chart. It quickly became a favorite of several artists, from Ella Fitzgerald to Patti LaBelle. It was also included on the 2004 album by Clay Aiken, 'Merry Christmas With Love'. I hope you enjoy Clay Aiken singing "What Are You Doing New Year's Eve?".
The album remains a favorite of mine to this very day. Aiken has a lovely voice, and also has such a great charm inherent in his work. To learn more about Clay Aiken, visit his
official website
. You can also 'follow' him on
Twitter
, and 'like' him on
Facebook
. You can purchase 'Merry Christmas With Love' from
iTunes
and
Amazon
.