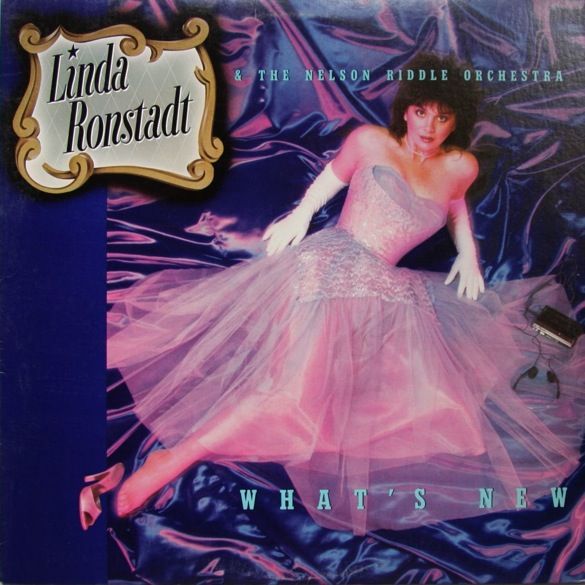 Linda Ronstadt has had a career that has spanned over five decades, and many different genres. It all started in the 1960s, when a an 18-year-old from Tuscon, Arizona, moved to Los Angeles, California, wanting to make a career in music. Soon she was playing with some guys, and they called themselves The Stone Poneys. The young Ronstadt wanted to blend the Rock she loved with the Folk she played as a teen in Tucson. In the fall of 1967, they released a song written by Michael Nesmith, better known as the Wool-capped guitarist for The Monkees. "Different Drum" became a hit for the the group, and started Ronstadt on a journey that would take several twist and turns few expected. That would include her time as a Country singer, making hits like "Silver Threads and Golden Needles". There was also her time as the Goddess of Rock, when her stunning good looks and amazing voice had her ruling the radio from the mid-1970s when she started to cross over to the mid-80s, with an endless string of hit songs and albums. She also took Broadway by storm, appearing in the New York Shakespeare Festival production of 'The Pirates of Penzance' and, later, a production of the opera 'La Boheme'. She also explored her Mexican heritage with a series of albums of Latin music, winning her several Grammy Awards. And, of course, there was the trilogy of albums she released that featured Jazz and Pop Standards, starting with the 1983 release, "What's New". Ronstadt worked with iconic conductor and bandleader Nelson Riddle. At a time when few were paying attention to Jazz, seeing it as the music of nostalgia, Ronstadt wanted to move in that direction, despite a record label unsure what she was thinking. But 'What's New' shocked everyone, becoming a huge hit, marking triple-Platinum sales and making it to #3 on the Billboard Album Chart, bested on by Michael Jackson's 'Thriller' and Lionel Richie's 'Can't Slow Down'. Tonight I offer you four songs sung by Ronstadt during the 'What's New' period. The first is the title cut off the album, written by Johnny Burke and Bob Haggart. Here is Linda Ronstadt singing "What's New".
How could you possibly record an album of Jazz standards and not include at least one song by George and Ira Gershwin? Well, you can't, and Ronstadt picked the epic song, "I've Got A Crush on You". The song was a perfect fit for her voice, allowing it to soar while maintaining her emotional connection to the lyrics. She managed to breathe new life into the song, yet remain respectful to the original versions. This is Linda singing "I've Got A Crush on You".
In 1941, Jimmy Davis, Jimmy Sherman & Roger "Ram" Ramirez wrote a song for the great Billie Holiday to sing that quickly became a standard. "Lover Man (Oh Where Can You Be)" seemed just the right song for Holiday, with an intense and emotional storyline we can all understand. While some might be intimidated by the song, Ronstadt was not. It was included on 'What's New', and she did an beautiful job with it. Please enjoy Linda Ronstadt singing "Lover Man (Oh Where Can You Be)".
While 'What's New' was her first released album of Jazz Standards, it was not her first recording. Ronstadt spent time in the recording studio with Jerry Wexler, who had made a name for himself as producer for such greats as Ray Charles, Aretha Franklin, and the Allman Brothers. They recorded several songs in 1981, but Ronstadt wasn't happy with the results, so the project was shelved. Her interest in making the Jazz recordings did not wane, and soon had hooked up with Nelson Riddle to make 'What's New'. The unreleased album was said to be naked after a song written by the great Fats Waller, "Keeping Out of Mischief Now". Waller wrote the song in 1929, more than 50 years before Ronstadt tackled the genre. When she was putting together a concert presentation of 'What's New', she included the Waller tune in the performances, which were thankfully captured on film. I love to watch Linda Ronstadt singing "Keeping Out of Mischief Now".
I suppose my renewed interest in Linda was the recent announcement she has Parkinson's Disease, and it has stripped her of her voice. I've been a fan since the 1970s, when I was buying 'Simple Dreams', 'Hasten Down The Wind', and just about any album she released. I guess I should be grateful to have so much amazing music available before the songbird was silenced. You can purchase 'What's New' from
iTunes
and
Amazon
.