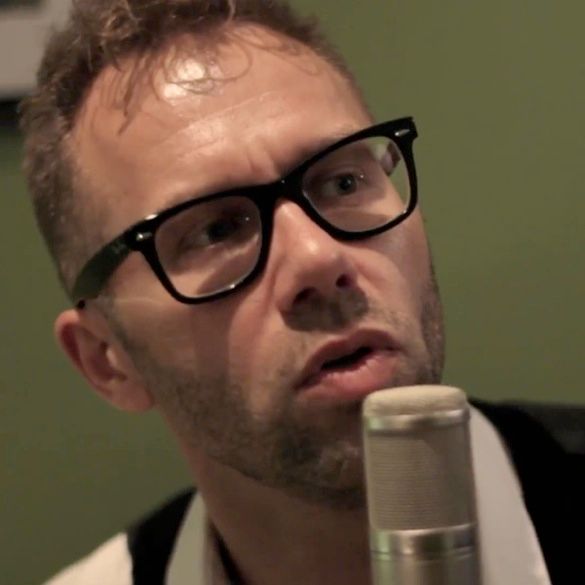 Canadian songster Jeffery Straker has taken to YouTube to entertain his fans, which would include me. Now, I love his original music, but to keep us happy, Jeffery has released a few cover songs, and I't like to take the opportunity to share them with you. First up, his most recent release was is cover of Cyndi Lauper's "Time After Time". The song was written by Lauper and Rob Hyman, a member of one of my favorite bands, The Hooters. It was a mega-hit off her debut album, 'She's So Unusual'released 30 years ago this month. Cyndi's recording went to #1 on the Billboard Hot 100 for two weeks, and was certified Gold in sales, as well as being a part of the Six-times Platinum album. Here is Jeffery Straking singing "Time After Time".
"Titanium" was written by Sia Furler, David Guetta, Giorgio Tuinfort, and Nick Van De Wall, and was recorded by Guetta with Sia as featured vocalist. The song was a bold Dance song that crept into the Pop charts, making it to #7 on the Billboard Hot 100. The song was certified double-Platinum, and seemed to be everywhere, in the clubs and bars, and on the radio. When I saw Jeffery had covered the song, I was excited, not knowing what to expect, but looking forward to hearing, nonetheless. And I can tell you, he gave me all I could want, and more. His voice is wonderful, and he gives me the emotions I needed, and some great honesty. This is Jeffery Straker singing "Titanium".
As I said, I am a big fan of Jeffery's music. You can purchase his latest release, 'Vagabond', from
iTunes
,
Amazon
, and
Bandcamp
. To learn more about Jeffery Straker, visit his
official website
. You can also 'follow' him on
Twitter
, and 'like' him on
Facebook
.