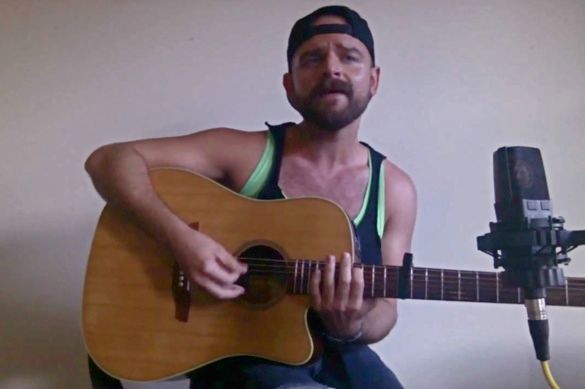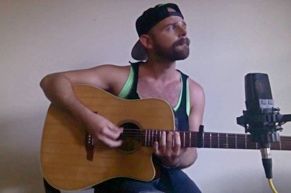 Aiden James has recorded and released a video of the songster giving an acoustic performance of his song, "On My Sleeve". The song, found on his album 'Trouble With This', is a beautiful song, a sweet look at a time when you are discovering new love. You know, when you get those first feelings and find it impossible to focus on anything but the one that takes away your breath. There is such charm and honesty in the song, I find it just as irresistible now as when I first heard Aiden singing it live in Philadelphia a few years ago.
I love this acoustic version, but I also enjoy the Electronic version Aiden recorded. There is just something so sweet about it, I still listen to it. The amazing thing about Aiden's voice is that it sounds perfect with just an acoustic guitar, and really special with a synthesizer. "On My Sleeve" can be found on his latest album, 'Trouble With This', which can be purchased from
iTunes
,
Bandcamp
, and
Amazon
. To learn more about Aiden James, visit his
official website
. You can also 'follow' him on
Twitter
, and 'like' him on
Facebook
. Aiden is always happy to say "hi" to everyone!