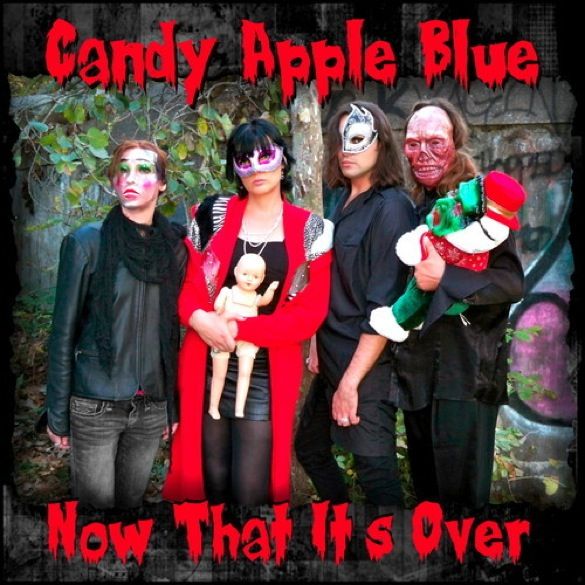 Candy Apple Blue have just released their latest single and music video, "Now That It's Over". The song, with words and music by Carly Emerick and Hoyt Emerick, is a SynthPop delight, light and bouncy with a bit of a bite. The sexy siblings star in the music video, although the masks can't hide the striking good looks. They are joined on screen by a duo of masked guests, who aren't quite as coquettish as the Emericks, but do show some ghoulish charm. Check out the Halloweenish fun with "Now That It's Over".
Bubbly and clean, the song reminds me of the early work of SynthPop legends Depeche Mode and Berlin, with a fresh twist. For more information about Candy Apple Blue, visit the
official website
. You can also 'follow' them on
Twitter
, and 'like' them on
Facebook
. To download "Now That It's Over" for free, visit the
Soundcloud page
, and click on "Download". You can also find the collection of their greatest songs, 'Existential Crisis (Greatest Hits Vol. 1)' on
Bandcamp
.