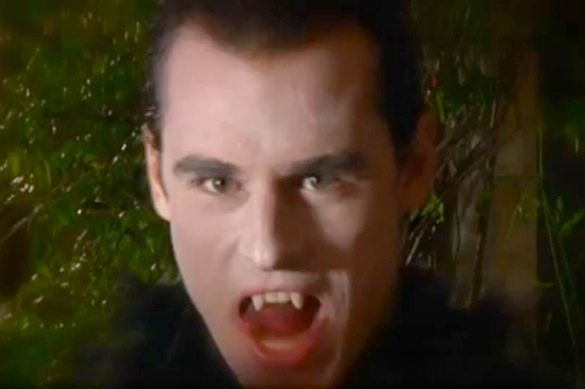 Top: Mikey Rourke Rhodes and Jeff Kuncaitis. Bottom: Jeff Kuncaitis.
Next week is Halloween, so I thought I would get the mood going with a little taste of the supernatural. Writer/director Mickey Rourke Rhodes takes a look at what happens when a new couple moves into the neighborhood. While Dexter is busy taking matters into his own hand and Teddy is getting high as a kite, a knock on the door is heard. Val and Antonio are stopping by to introduce themselves to the new neighbors. But what will bother the stoners more, that the new men are lovers, or that they view the frat boys as the next meal. This is the story behind 'Coming Out of the Coffin'.
Hope you have a great weekend, and this helped you start it off with a laugh or two!