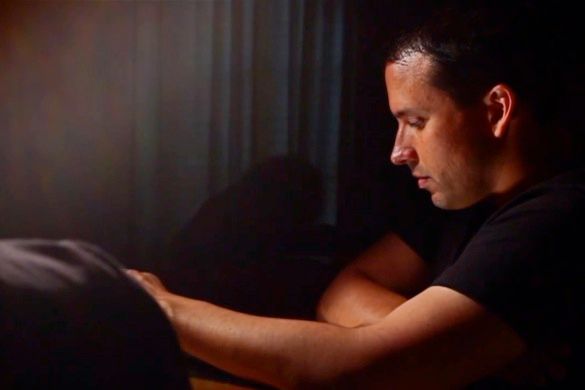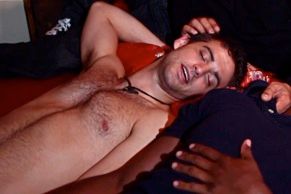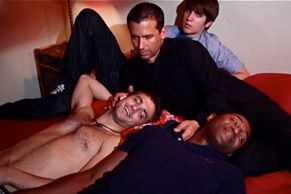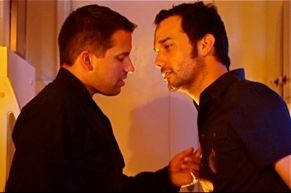 Above: Scenes from 'Playing in Darkness'
As we prepare for the Halloween season, I thought it only right to add a little scare to your date! Maybe you can sit a little closer to someone hot, and hold on tight. Imagine the possibilities. This is 'Playing in Darkness', a short film by writer/director/star Alexander Roman. The short also features Ursula Vari as Bree, and Kenneth-Michael Glass, Matthew Hannon, Brandon Tyler Jones and Konstantin Vrotsos as a couple of frat boys looking for a good time. Alexander plays Benjamin, a character who likes to play hard, and make the best deal he can. 'Playing in Darkness' was an official selection for the 2010 Burbank International Film Festival. I can see why, with a cast of hot boys, and a story involving drugs, alcohol, and a very bad boy... Please enjoy 'Playing in Darkness'.
Have a great weekend!