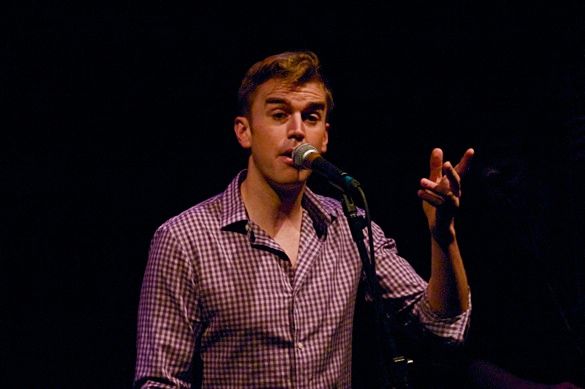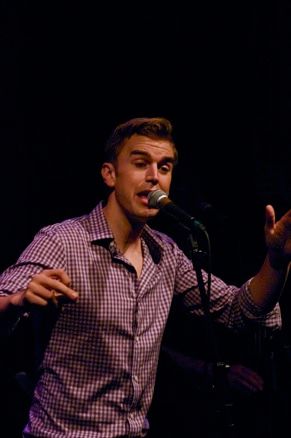 Spencer Day at the World Cafe Live! in Philadelphia.
I was beyond excited when I saw Spencer Day was going to perform live at the World Cafe Live in Philadelphia, Pennsylvania. I've been a huge fan since I found the 'Vagabond' album, and that only grew stronger with the release of his latest, 'The Mystery of You'. The anticipation was so strong, I even had to check in with Spencer on Facebook, and make sure I could take pictures of the handsome jazzman. Once he gave the go ahead, I excitedly packed my cameras, both still and video. Above you will find a few of my pictures, and below an overview of Spencer's show, or Spencer Day in 8 minutes. He did a wonderful selection of songs from the Great American Songbook, as well as some favorite original songs from his own songbook. I can tell you I was feeling blissful from beginning to end, and can't wait to see Spencer live again!
Once I have it figured out, I will upload a couple of the songs from the show, but deciding on which is hard. They were all great! If he is playing anywhere near you, you need to go. Such a great night! For more about Spencer, visit his
official website
. You can also 'like' him on
Facebook
and 'follow' him on
Twitter
. Spencer's latest album, 'The Mystery of You', can be purchased from
iTunes
and
Amazon
. 'Vagabond' is also available for purchase from
iTunes
and
Amazon
.