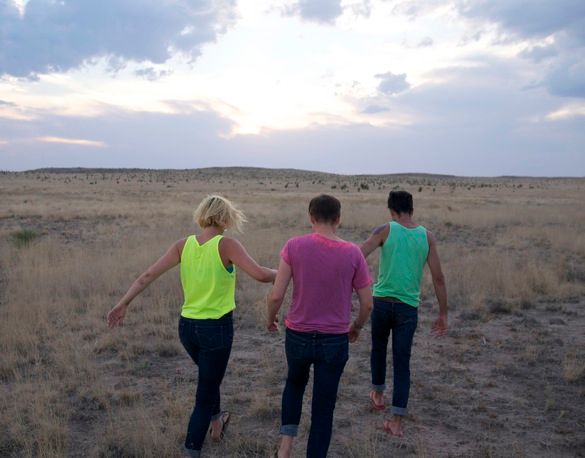 The last month has been a very good one for me, at least when it comes to music. Several new voices came into my life, most of whom I am so very grateful. One of those is Kings, a Country trio who found their way to me via my buddy, J.D. Doyle. the 'curator' at
Queer Music History
, suggested they contact me, and the next thing I knew, I had a Facebook message from Robert Maril, giving me a link to the music. Maril plays with Emily Bielagus and Steph Bishop, making up Kings, a band with an intoxicating sound. With harmonies tighter than Dolly Parton's brassiere, and strings that can soar or ground the song with amazing ease, Kings make ear candy I want to gobble up, but instead learn to savor. That is the simple lesson I learned when I listened to their EP, 'Bones'.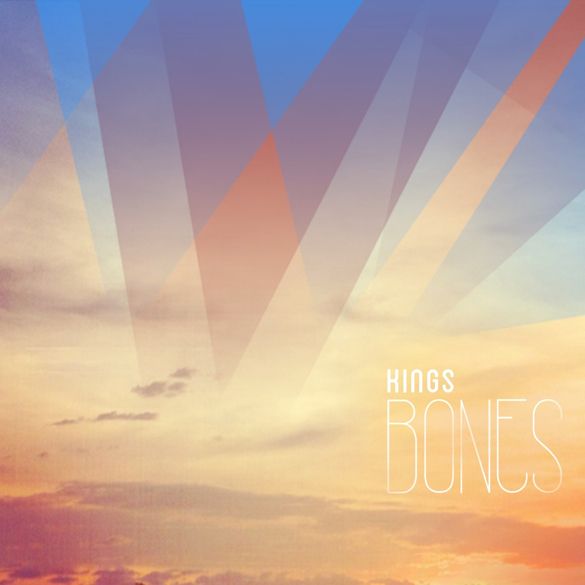 Robert, Emily, and Steph have released 'Bones', which kicks off with the breathtaking harmonies on "Western Sky", which combines Country with a splash of jazz, showcasing the vocal prowess of the trio. There is a wonderful quality in those vocals, exposing the remarkable co-existence of pain and hope. The brisk rhythm of the acoustic guitar brings us to "Wake Up Scared", a place far too many people have found themselves over time. As we all search for a place to be, without feeling fear. Check the song out for yourself.
There is a true simple beauty to "Carry Me Home", a heartfelt and honest song that utilizes harmonies and a Dobro guitar to enrich the colors of the picture. This gives was to "That's Fine", a song that lives on the intersection of Tin Pan Alley and Honky-tonk Boulevard. There is a wonderful lightness to the jingling bounce, giving life to that feeling of fresh love. Hit play, and try to not smile like a young fool in love.
From the start of "Wolf at the Door", I had this palpable feeling since I first hit play. It occurred to me right away the Kings were the bastard children of Peter, Paul & Mary and the Dixie Chicks, weaving a strong message in a beautiful aural landscape, using harmonies to brush on the strong strokes of a deft artist. They can turn pain to joy, and go back again with a simple phrase, with an astonishing ease. I can't tell you how much this group impressed me on this debut. They stay true to their music, a look toward the Roots, while never feeling old nor dated. There is both a freshness and honesty present, something that cannot be faked. I can easily hit play with the repeat loop on, just loving life. 'Bones' can be purchased from
iTunes
and
Bandcamp
. To learn more about Kings, visit their
official website
. You can also "like" them on
Facebook
, and 'follow' them on
Twitter
.