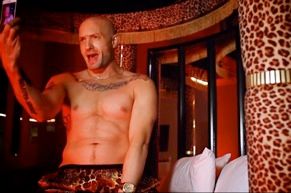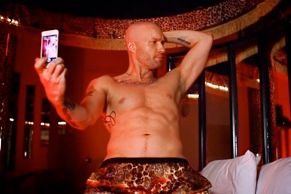 Once again, Cazwell proves to have an eye on Pop culture, a razor-sharp wit, and an excellent workout regime with his latest video, "No Selfie Control". The out and proud rapper takes on social media habits, specifically the need for some to feature pictures of themselves in endless succession. Those people do seem to have "No Selfie Control", posting cellphone pictures of themselves in various locations and in various states of dress/undress. The music video, which features the rapper and several other game 'friends' in a variety of settings, from post-party sofas to the bathtub. Check out Cazwell's music video for "No Selfie Control".
Now, if I looked as good as Cazwell, you might find a few selfies of me. Since that is not the case, You'd be better off checking out some other profiles on Facebook, Twitter, and Instagram. You can purchase "No Selfie Control" from
iTunes
. To learn more about Cazwell, visit his
official website
. There you will find the latest news, and learn about his touring schedule. You can find out from Cazwell directly, if you 'like' him on
Facebook
, and 'follow' him on
Twitter
.