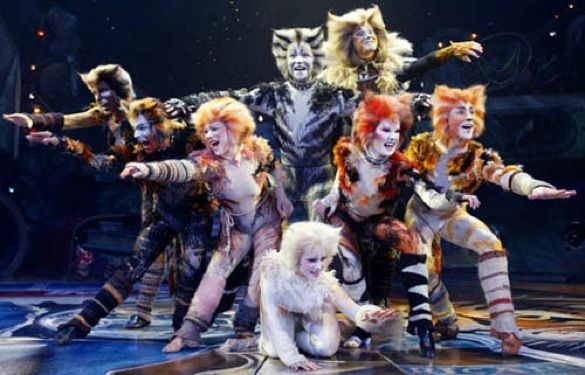 When a new music based on 'Old Possum's Book of Practical Cats' by T. S. Eliot opened on London's West End in 1981, no one really knew what to expect. I mean, hopes were high, since it had music by Andrew Lloyd Webber, and was directed by Trevor Nunn. But it was, as the title indicated, a show about 'CATS'. There were all kinds of cats in the junkyard in which the show is set, but would people really pay to go see a show about stray cats? Well, 'CATS' proved that the theater-going-public would indeed do just that. It became a big hit in London, and we opened on Broadway the following year. The West End production ran for twenty-one years, and the Broadway production for eighteen, setting new records in both countries.
While there are several show-stopping songs, perhaps the two that are most well known are "The Song of the Jellicles" and "Memory". The former was sung by the cast, a group song that allowed the audience to get to know many of the feline creatures crawling about the stage. The latter, however, was a huge moment for any actress playing Grizabella, including Elaine Paige on the London stage, and Betty Buckley on Broadway. For the 1983 Tony Award show, 'CATS' was nominated for ten Tony Awards, winning six of them. That included a Tony for Best Musical, another for Andrew Lloyd Webber for best score, and one for Betty Buckley for her portrayal of Grizabella. On the 1983 broadcast, the show brought two songs to life, the first being "The Song of the Jellicles", and the second being the iconic "Memory", sung by Betty Buckley.
You can purchase the original Broadway Cast recording of 'CATS' from
iTunes
and
Amazon
.