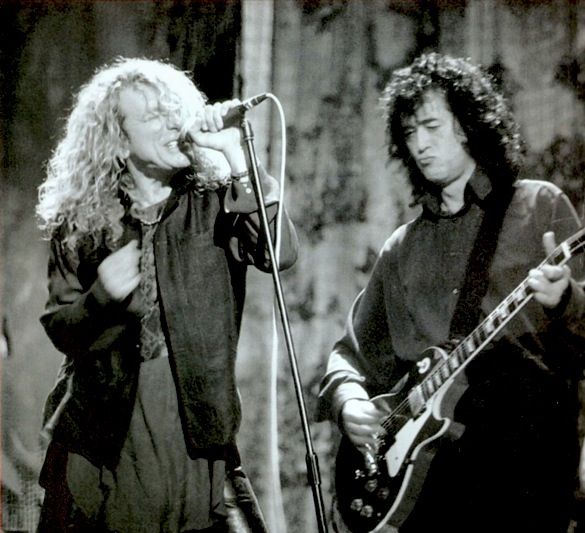 In 1994, the long-awaited reunion of Robert Plant and Jimmy Page, two of the four members of original members of Led Zeppelin. The band had broken up in 1980, leaving fans wanting more, not expecting it would take 14 years to get that done. When MTV approached the men, they agreed, and Plant and Page played a combination of acoustic versions of classic Led Zeppelin songs, as well as a few new songs. This was not a Led Zeppelin reunion, as former bassist John Paul Jones, the only other surviving member, was not even aware this was happening. Among the songs they performed was "The Rain Song", originally featured on the album 'The Houses of the Holy'. It was written by Page and Plant for the 1973 release.
You can find the 2004 reissue of the concert audio recording on
iTunes
and
Amazon
. You can find the DVD version of the show on
Amazon
.