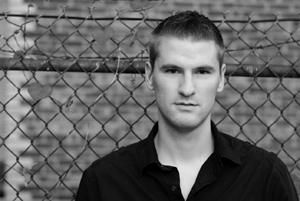 Out singer/songwriter Brandon Anderson wrote
Of The Free
in response to the wave a non-equality laws that were be bandied about over the past few years, including California's Prop 8. While it may be thought to have political overtones, above all else it is a highly personal and poignant look at thinks from the perspective of a gay man, being told he isn't enough, isn't right, and, in fact, never will be. These new laws are saying we aren't worthy to get the same rights as others. How does this make you feel? Well, let Brandon tell you here.
Soon as I heard it, I went directly to iTunes and purchased it. I wanted to have it on my iPod. The piano-driven track was produced by Mark Marshall (Abby Ahmad, Jenna Torres, Bob Lewis, among others) at Smartass Studios. The recording features the talents of Grammy Award winner Michael Leonhart (Steely Dan, Bonnie Raitt, Natalie Merchant, and countless others) on horns. You can purchase the single on iTunes
here
. You can find out more about Brandon on his official website
here
. To check out my review of his last release, check out my post
here
.