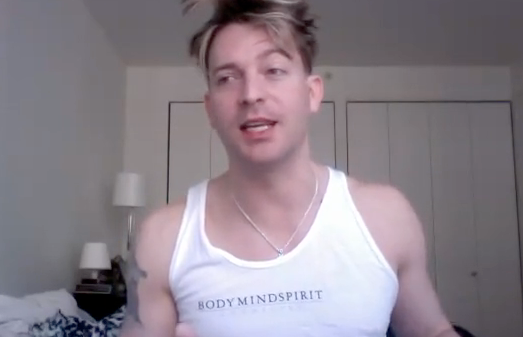 Wipe the sleep from your eyes, grab a cup and join Levi Kreis this morning to discuss future plans for his music, including a new album. As someone who went to two of the stops for the recent SideXSide Tour with Eric Himan, I can tell you I am a big fan, and really look forward to some new music. As Levi prepares to leave
Million Dollar Quartet
, where he won the Tony Award for his incredible performance as Jerry Lee Lewis, he is thinking of what is on the horizon for the talented singer/songwriter and actor. And he is invited you to take this journey with him.
So, if you are interested in supporting this talented independent musician, stop by his kickstarter page
here
. For a donation of $10, you can get an advanced copy of the new album, 2 weeks prior to release. For $25, you can get that advanced copy, as well as an autographed copy mailed to you. There are a variety of perks, and you can check them out
here
. Need more convincing? Try watching the video for
Not Afraid
, a song from the recent album,
Where I Belong
.
Now, go to
Kickstarter
, and let Levi know you are on his team.